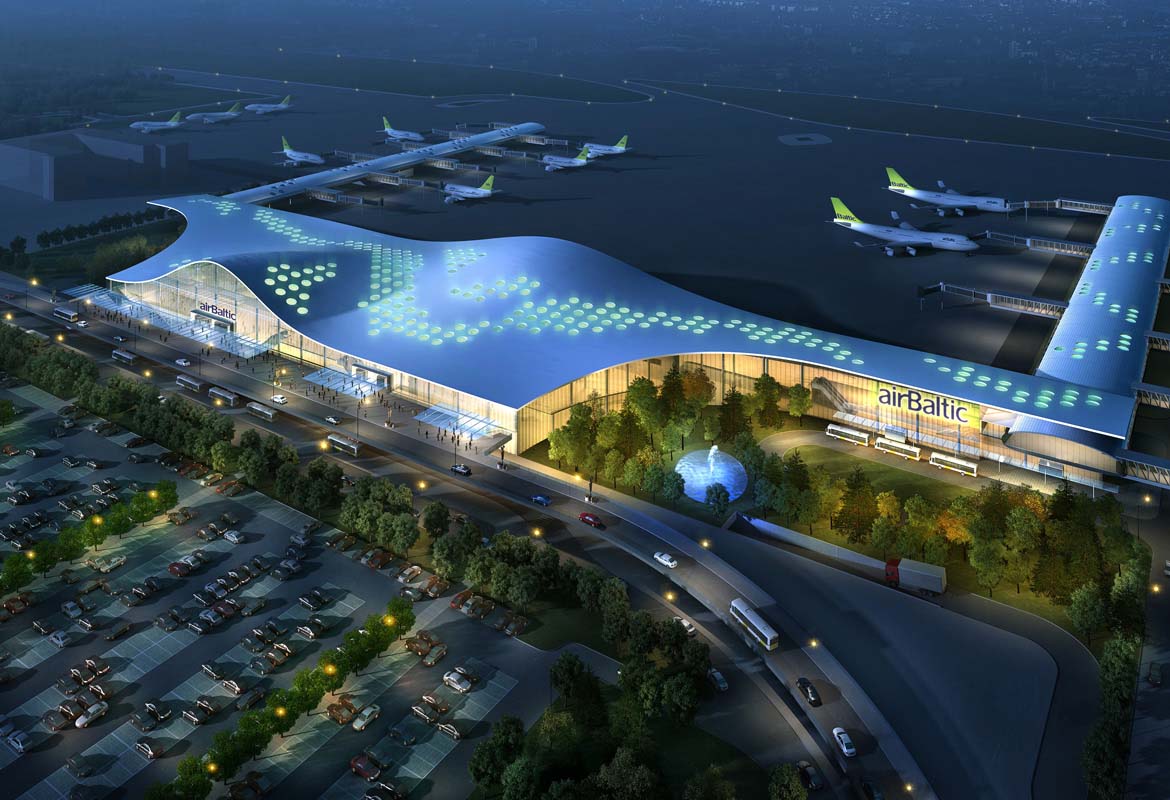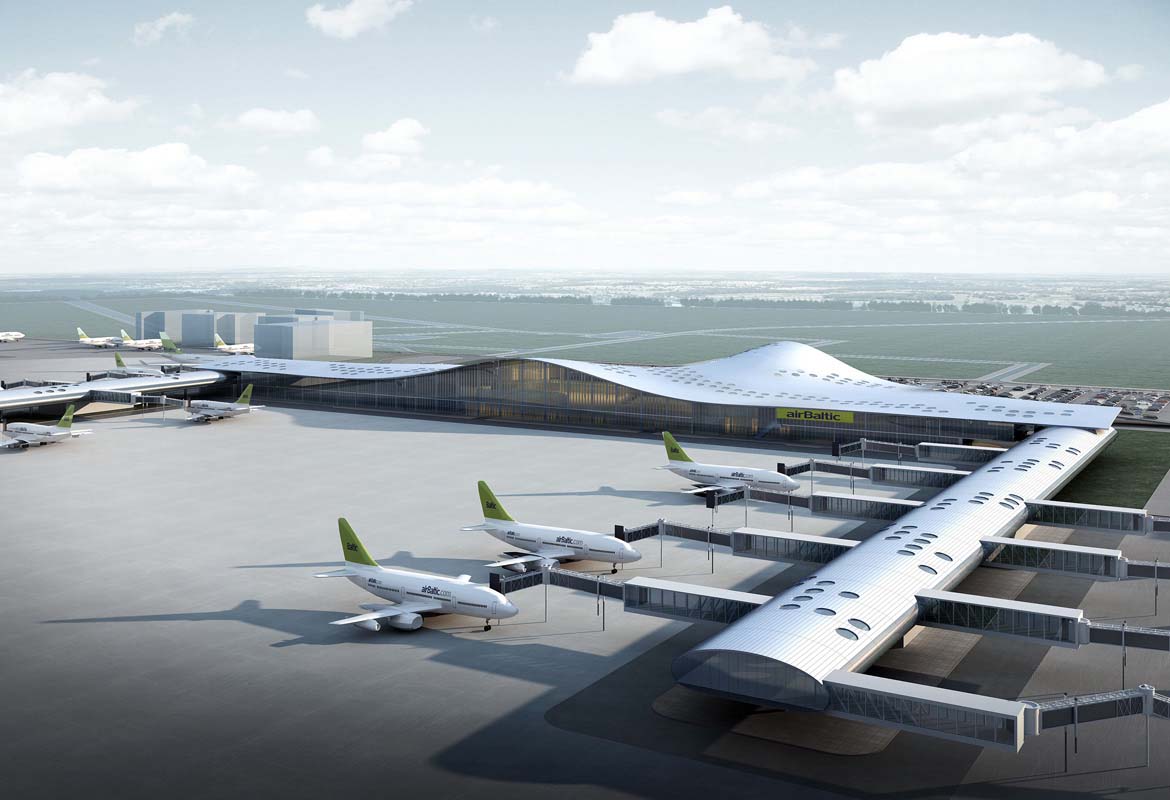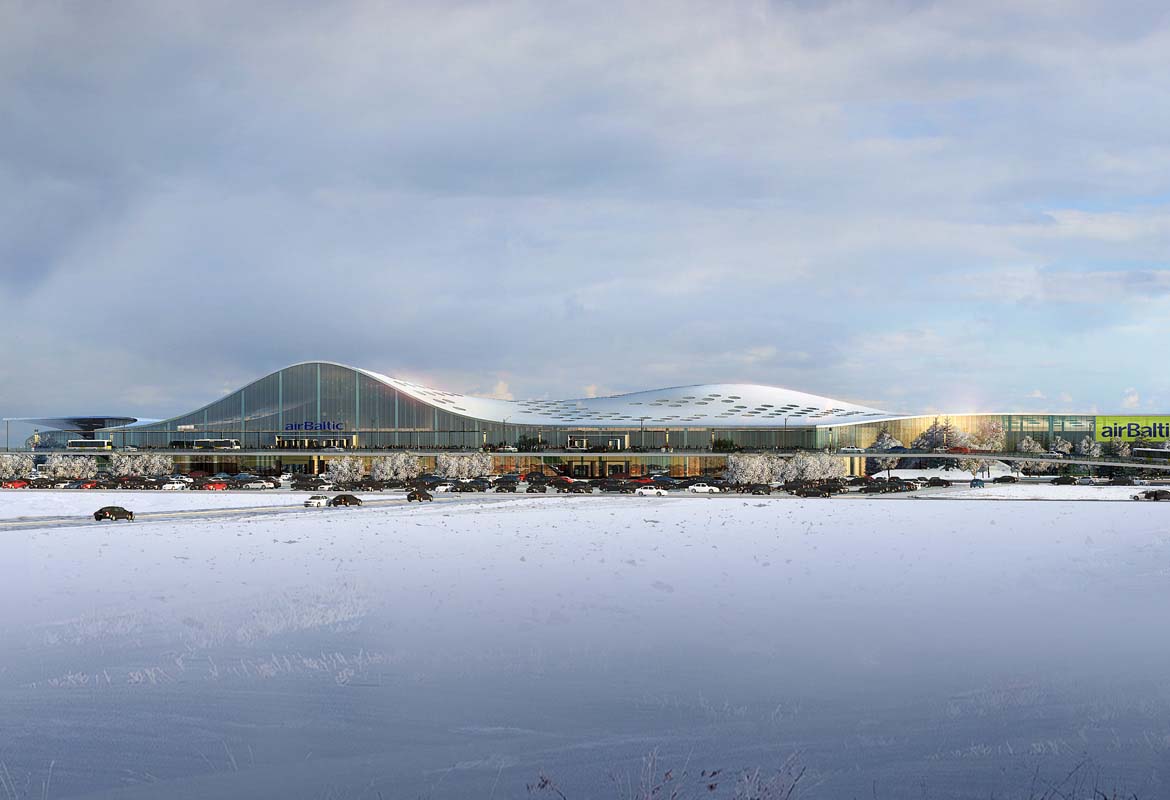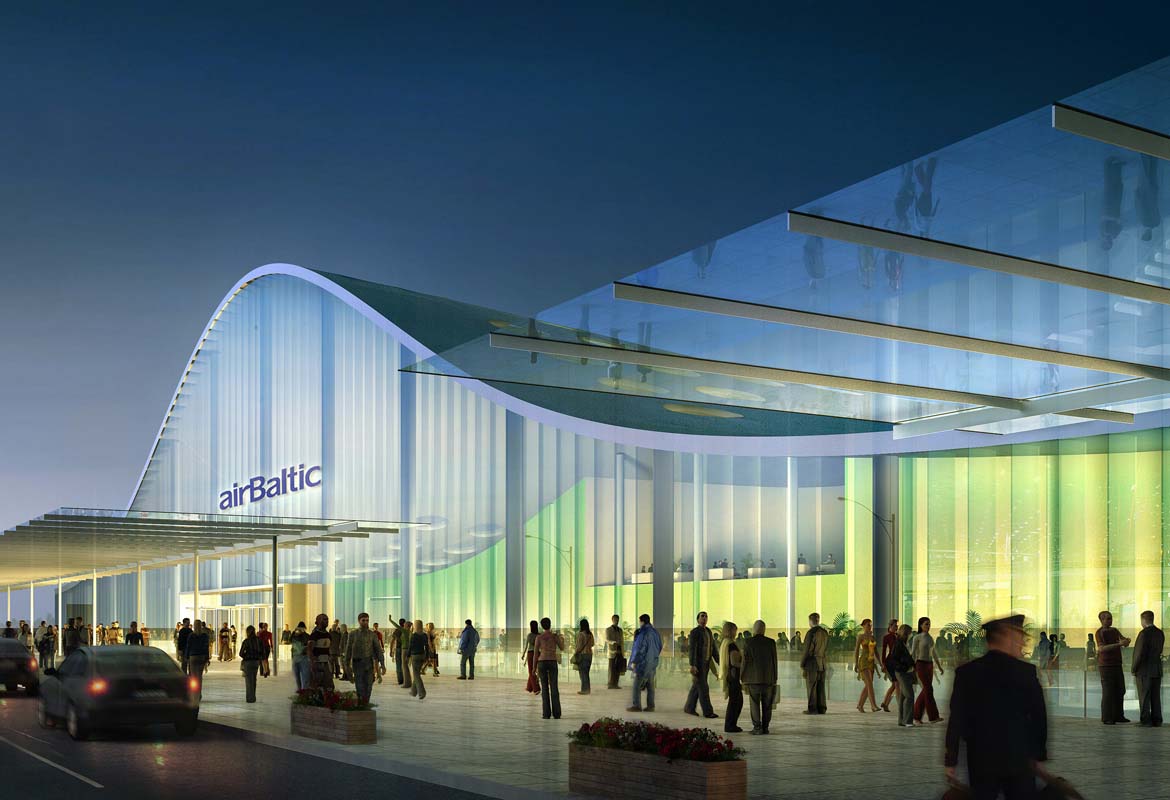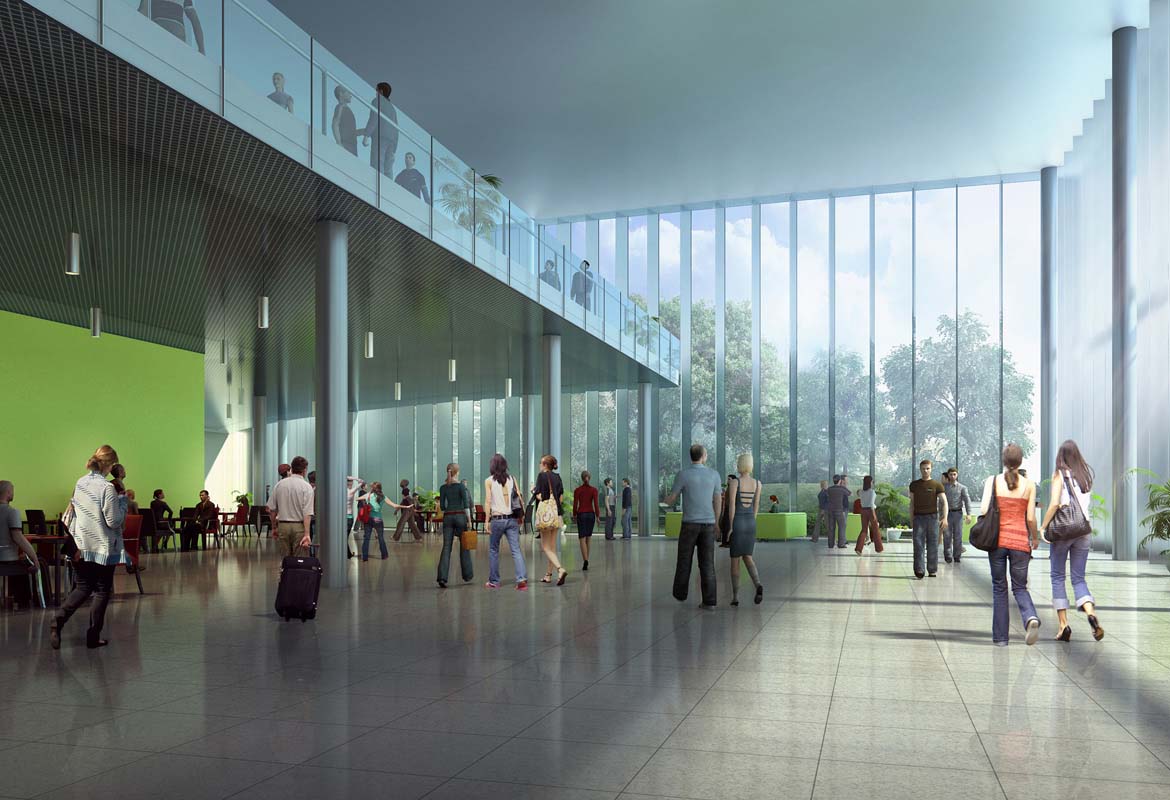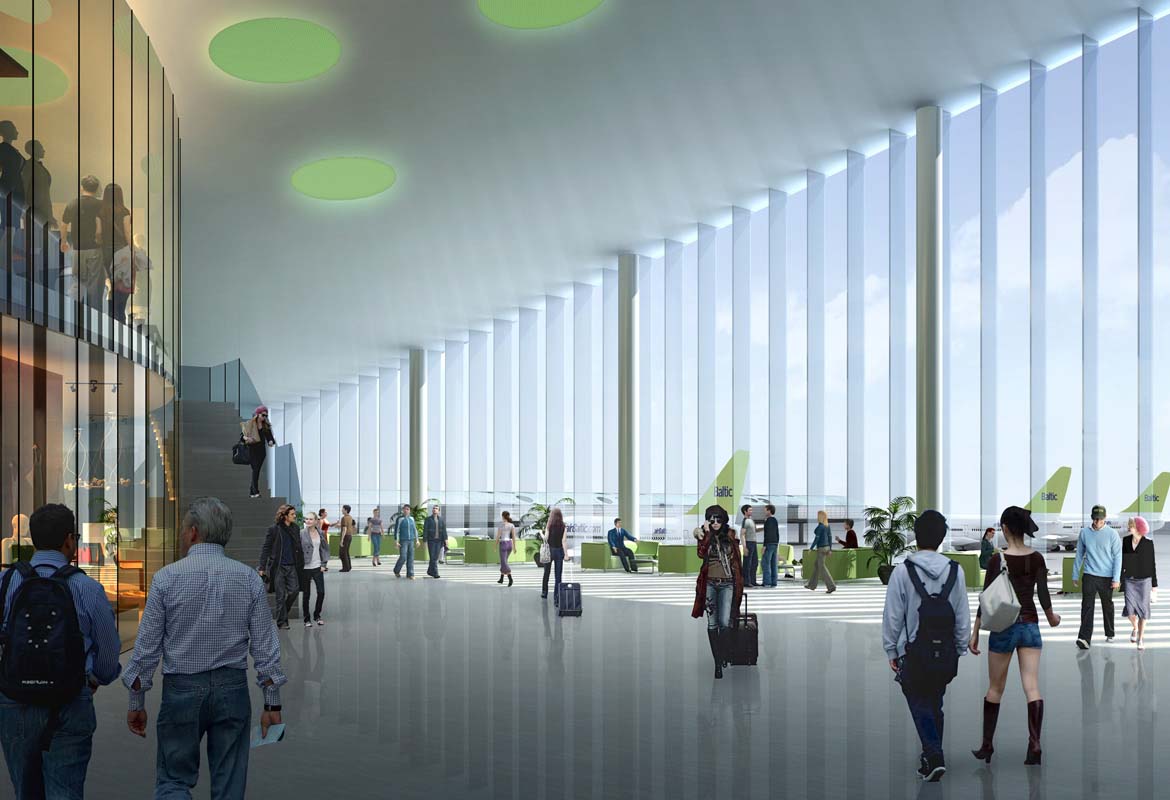 PASSENGER TERMINAL, RIGA, LATVIA
AirBaltic Passenger Terminal Riga / Latvia

Competition proposal 2010
Project Areas: 67.000m²



The image of the new airBaltic terminal represents both its location, in the Latvian Capital, Riga and the airBaltic's European and Global status and aspirations. The terminal reflects the fact that airBaltic is an award winning Airline Company and the first operator to establish a Designed/ Built/ Financed/ Operated airport in Europe.

The basic layout of the proposed terminal, the runway and the circulating traffic systems are directly based on those provided in competition brief.

With a main terminal building for arrivals, transfers and departures, two raised linking piers containing the contact stand bridges, an underground zone containing the baggage sorting and deliveries handling facilities and an area for remote aircrafts. Departures approach from the south, Non-Schengen arrivals approach from the east and Schengen arrivals approach from the west. In the centre of these is a concentrated retail, entertainment and servicing zone which provides a comfortable and spacious area for transfer passengers under the undulating and flowing roof form.