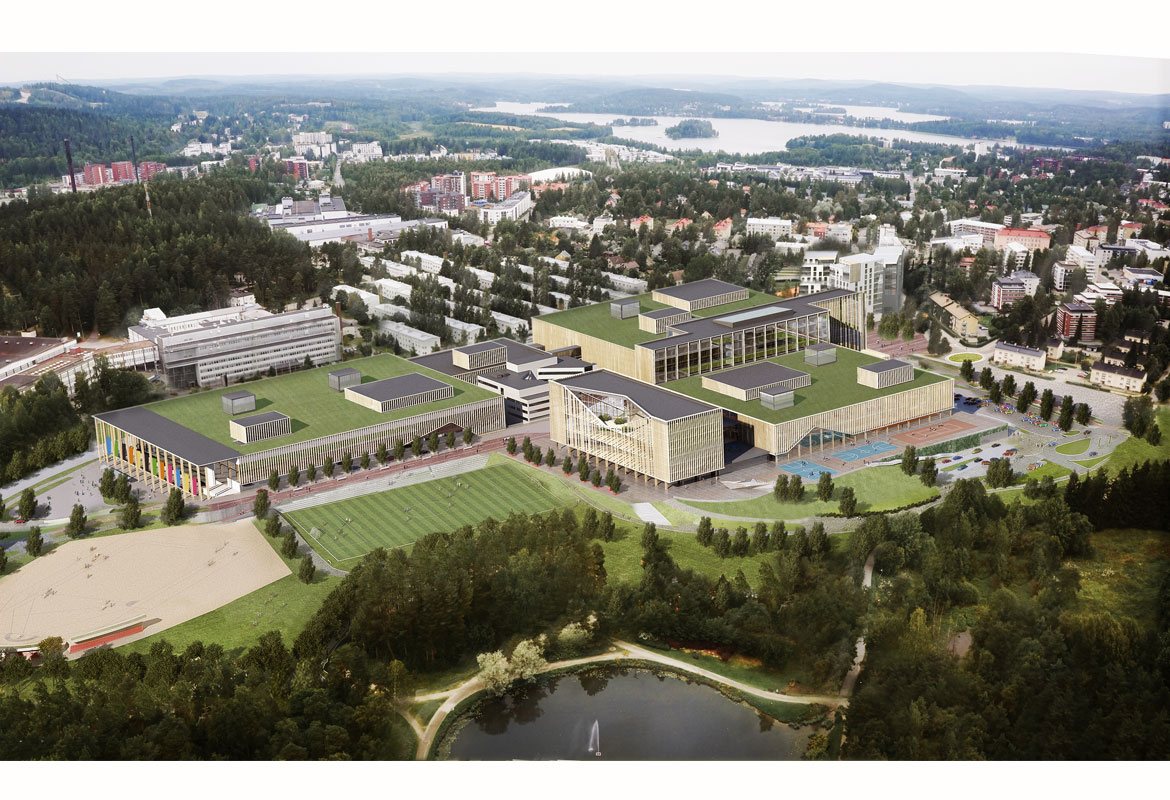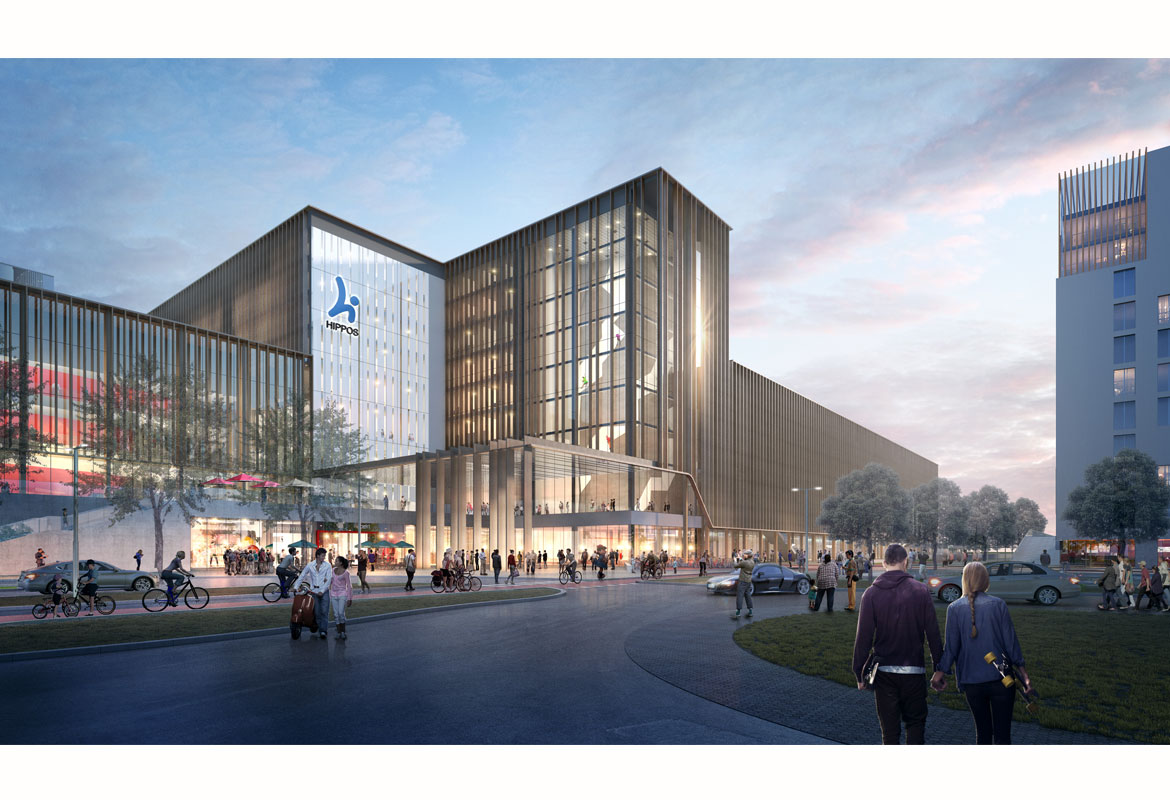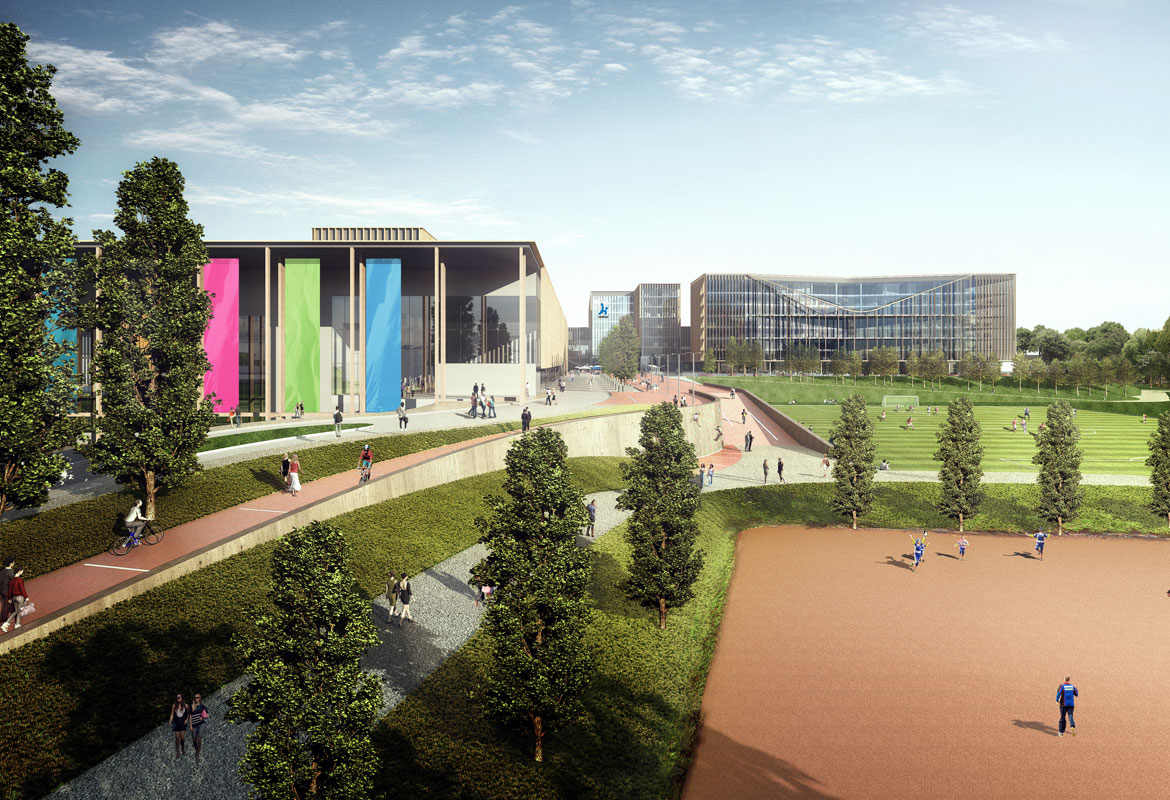 HIPPOS SPORT PARK AREA DEVELOPMENT
Jyväskylä , Finland 2015-

Client: GSP Group Ltd. / City of Jyväskylä

Total gross area: Estimated200 000 sqm.
Basic Project Functions:
Ice-hockey arena
Mid-size multi-purpose arena
Practice rink
Hotel
Offices, sports science cluster
Apartments
Retail and commercial spaces
Restaurants
Sports clinic
Gym
Parking Halls



The City of Jyväskylä and GSP Group have started a development project for the Hippos area of Jyväskylä Finland. The area, known for its sports and sports science functions, as a whole has been waiting many years to be upgraded to match the cutting-edge profile of the output produced by it's "sports campus". The Hippos area is located next to the renowned Jyväskylä University campus area, designed by Alvar Aalto.

After completing the concept design, PES-Architects have worked in the development process and made a schematic design and masterplan which will serve as the basis for the official city plan.

The development will renew and upgrade the Hippos area into a leading sports sciences hub and multifunctional complex providing sports facilities and active leisure services for everyone from competitive athletes to all citizens of Jyväskylä.