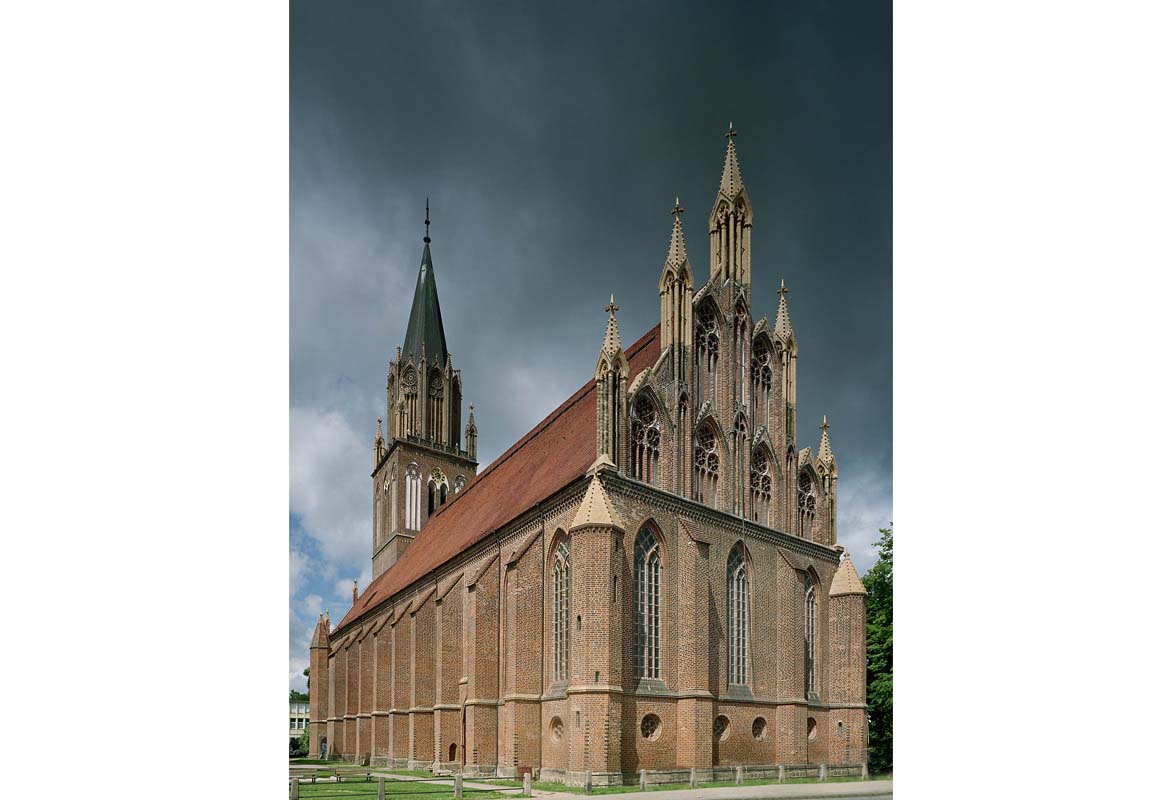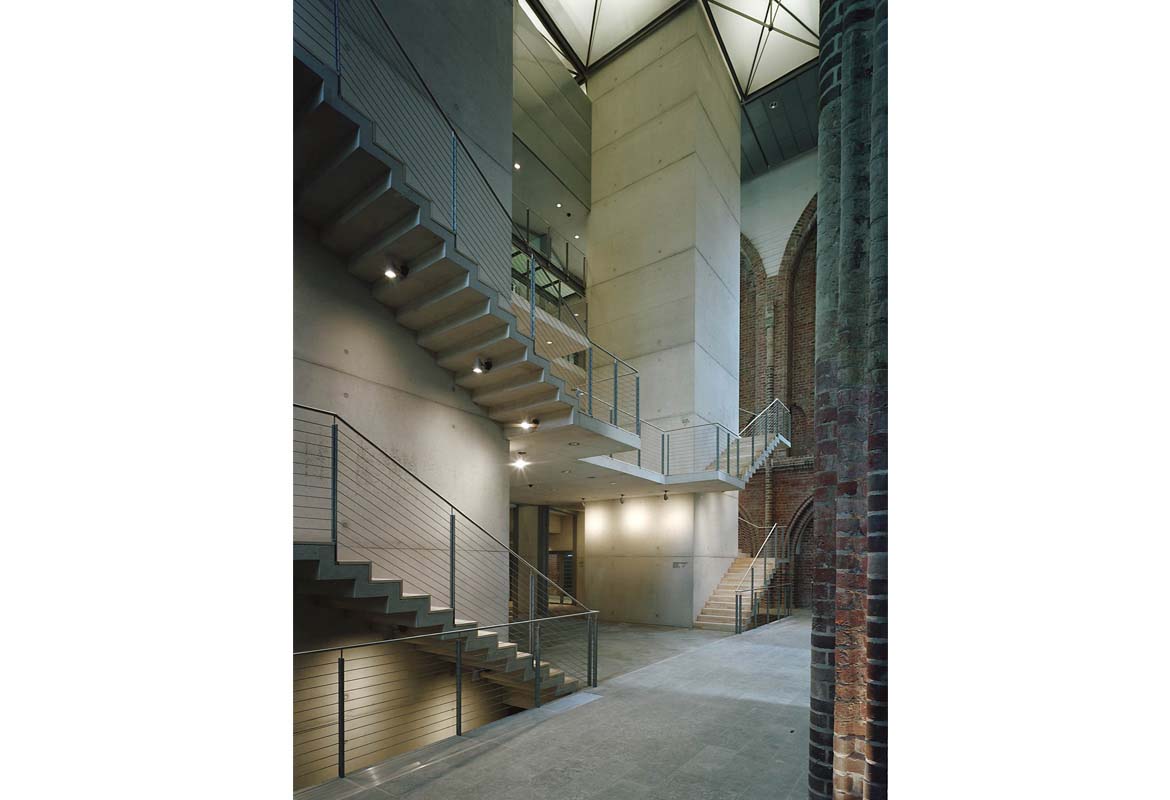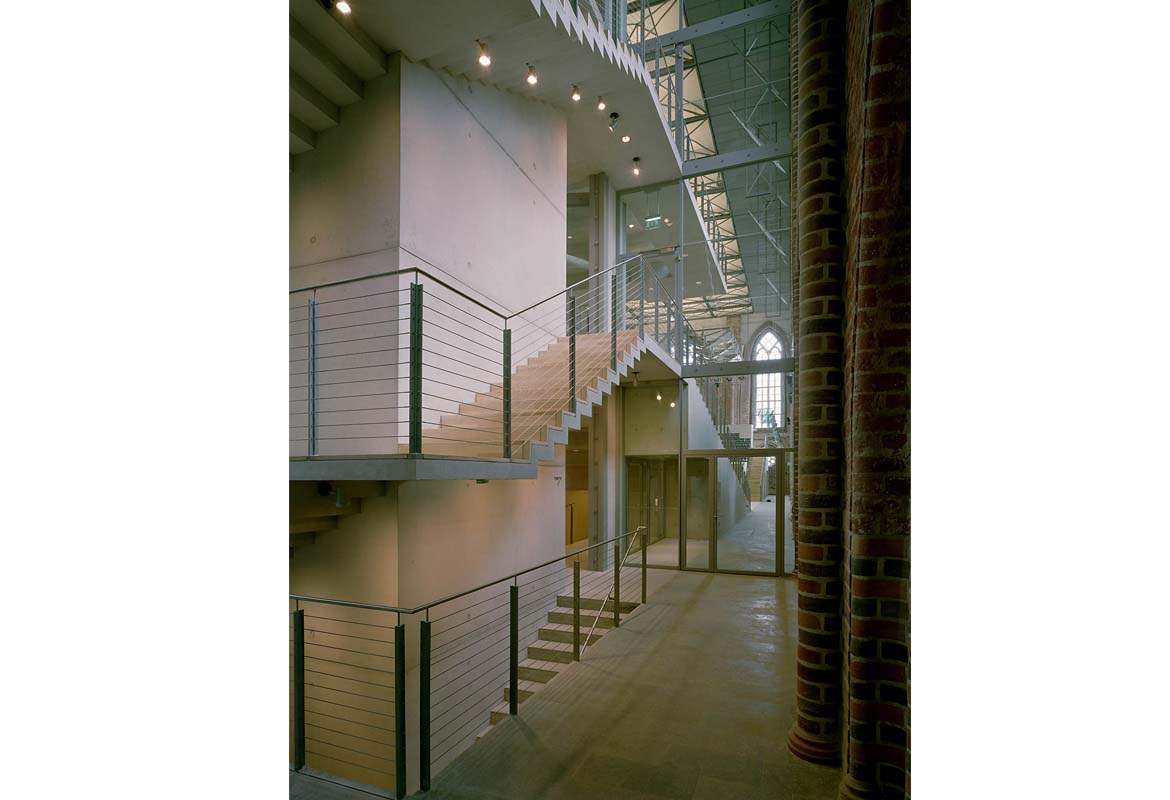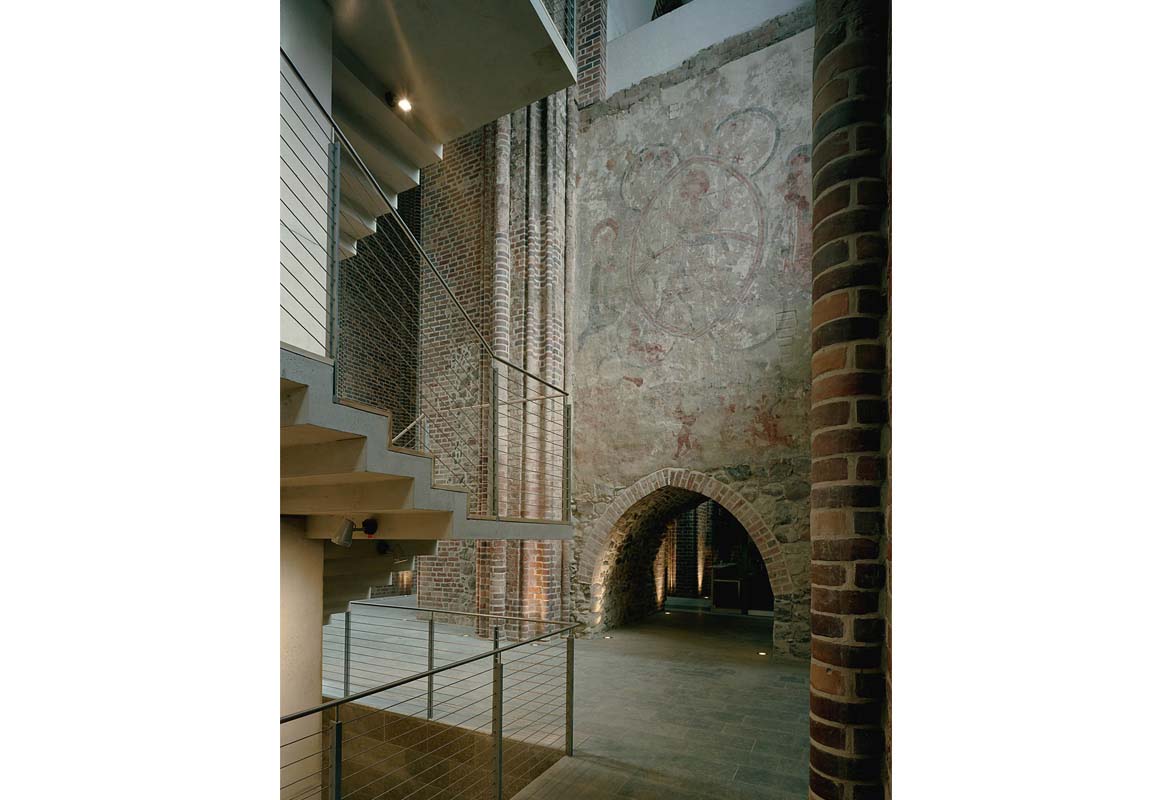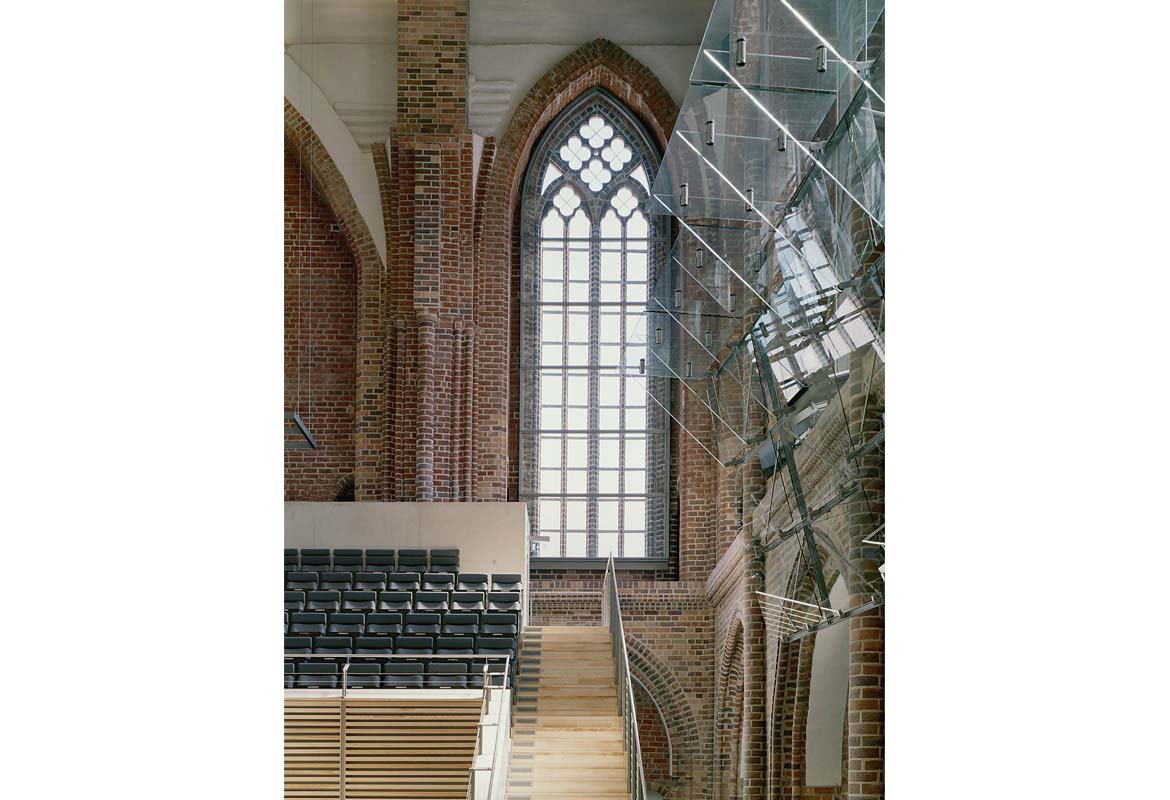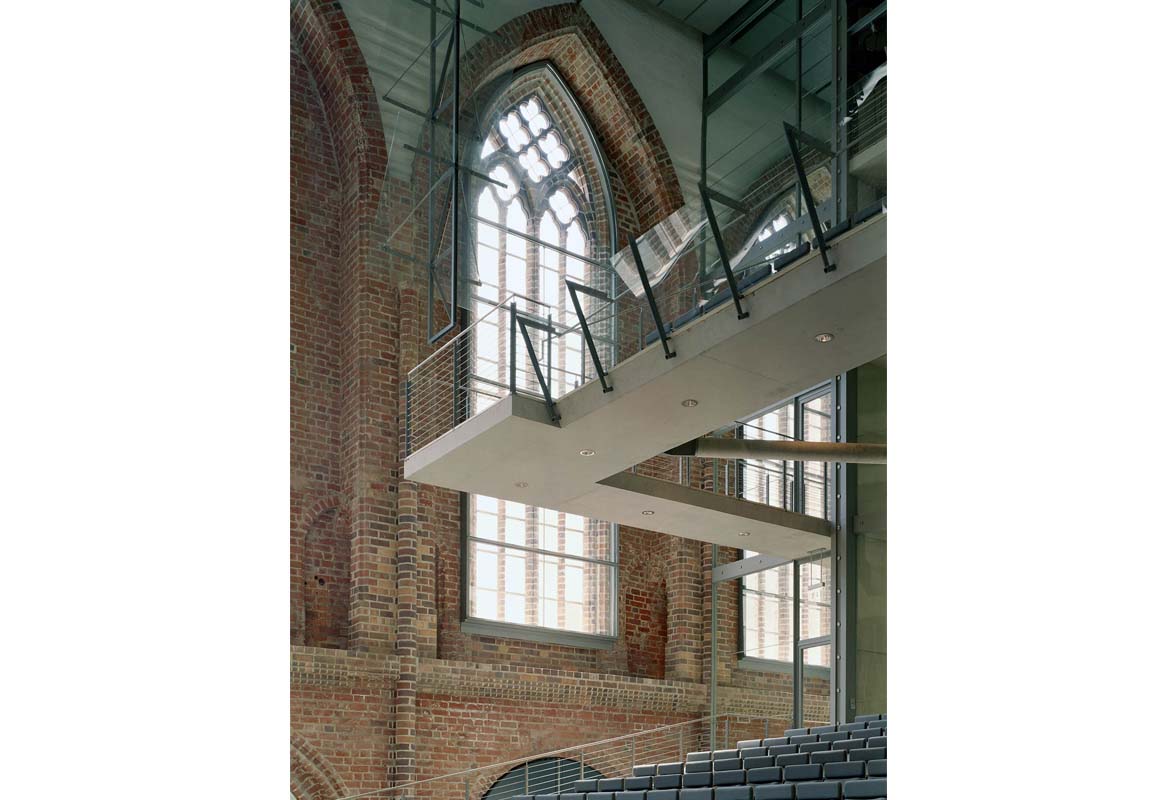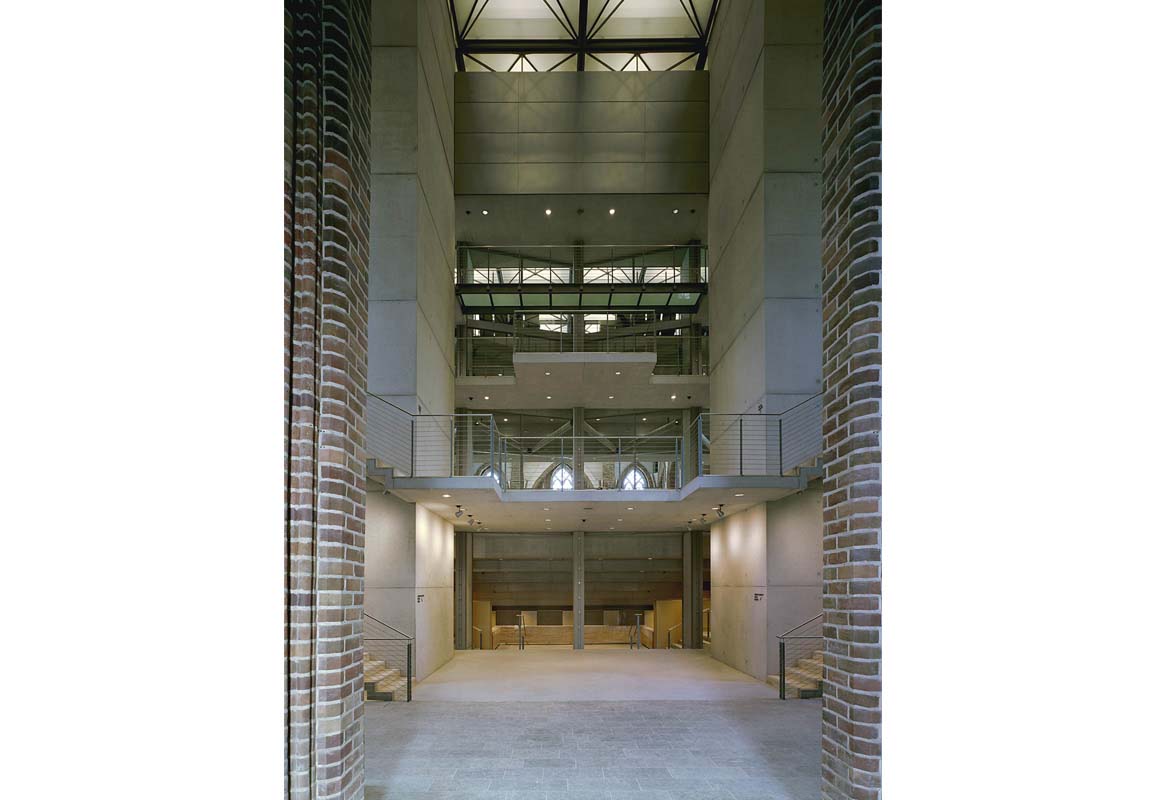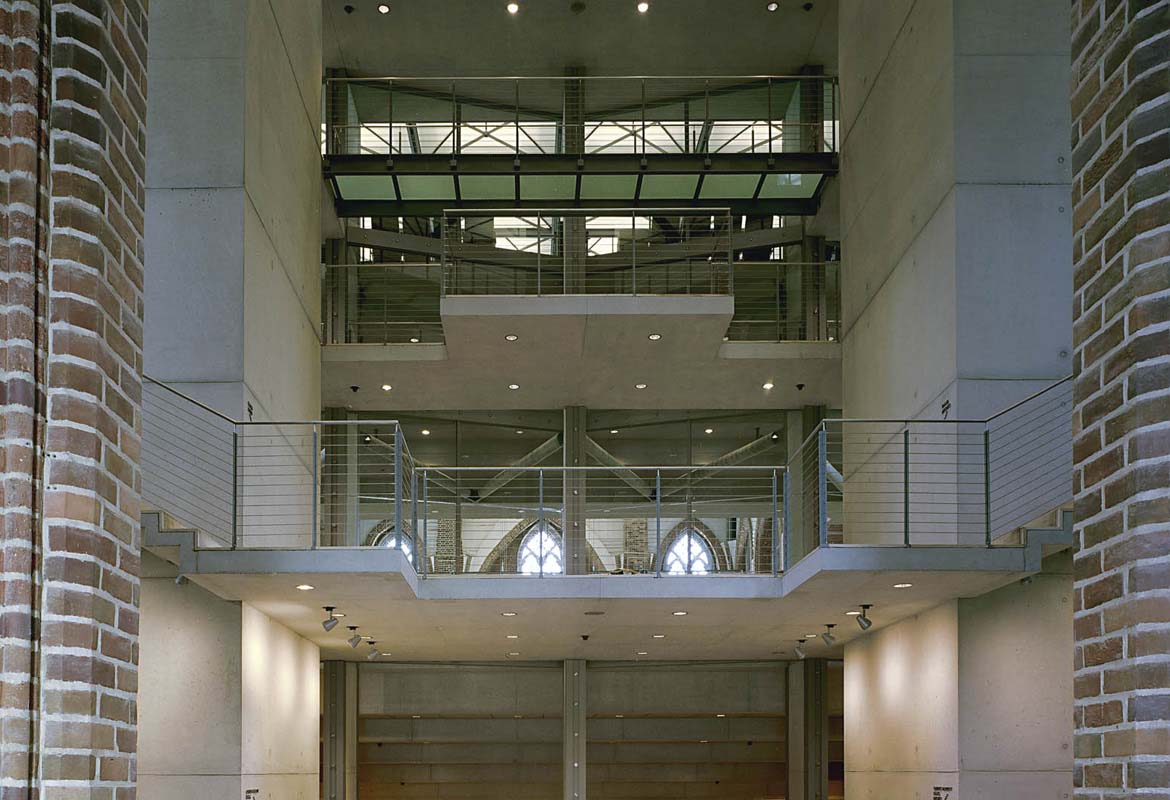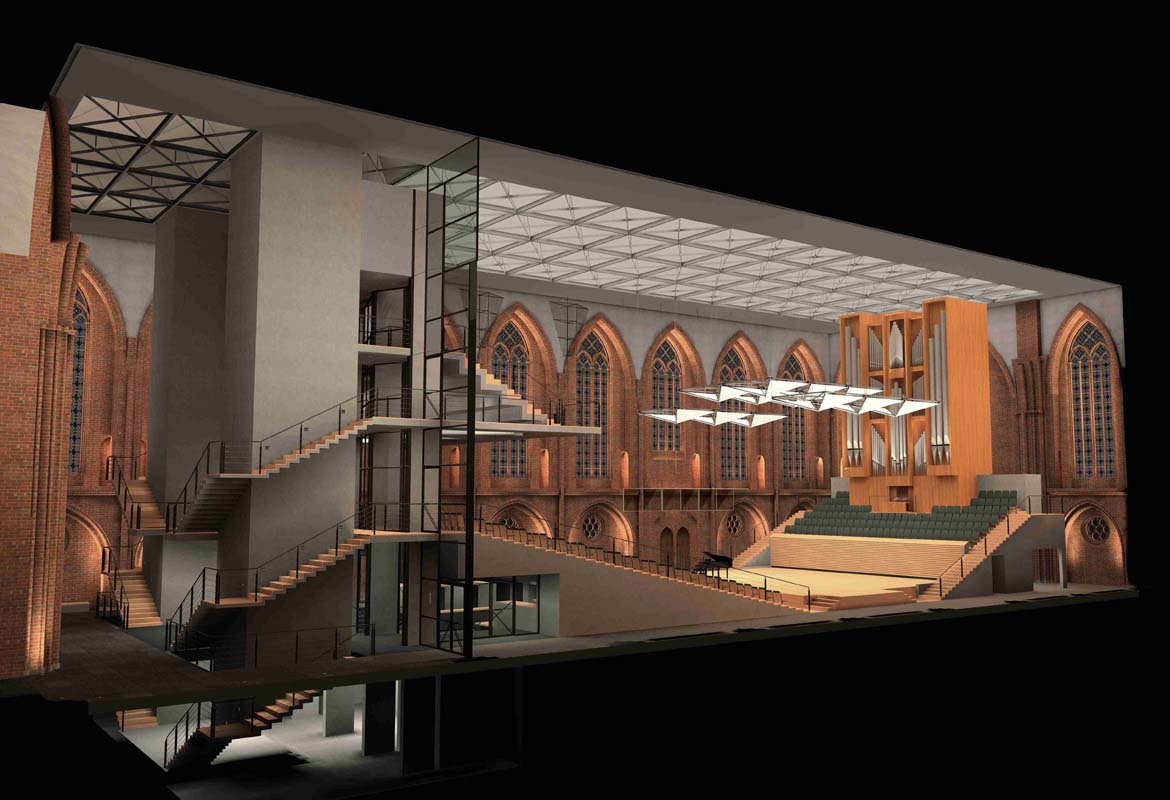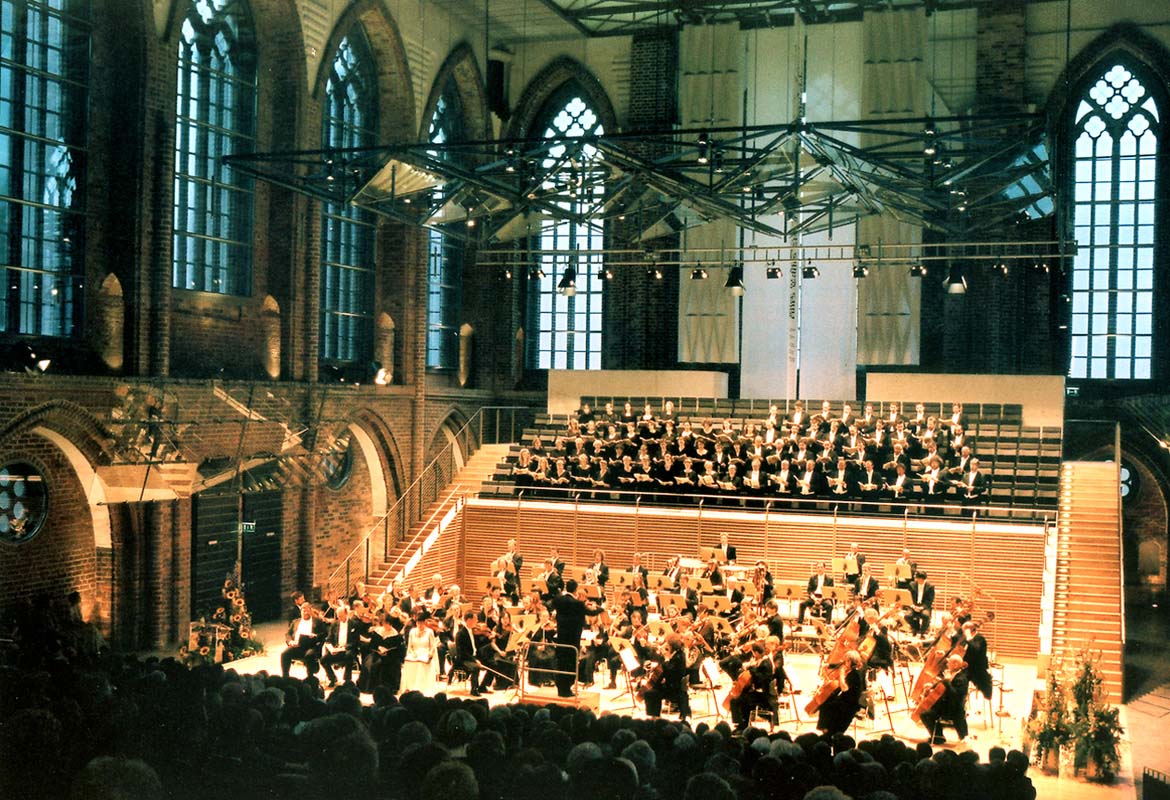 MARIENKIRCHE CONCERT HALL
Neubrandenburg, Germany 2000

Invited European architectural competition 1996

Client: City of Neubrandenburg / Stadtentwicklungsgesellschaft Neubrandenburg mbH
Project Areas: - 853 - 1100 seats
Gross area: 6.500 b-m²
Volume: 42.220 m³

The town of Neubrandenburg is located 150 km north of Berlin. The town silhouette has been dominated since the Middle Ages by the church of Marienkirche, a hall church built of North German red brick in a Gothic style, consecrated in 1298.

The church, which had been badly damaged in the 17th and 18th centuries, was repaired and rebuilt by Friedrich Wilhelm Buttel, a student of Karl Friedrich von Schinkel, during 1832-41. But in the last days of the Second World War, the Marienkirche was again badly damaged by fire.

The town of Neubrandenburg decided to convert the ruined church into a concert hall, and restored and renovated it in the 1980's and 1990's. During which time the full load of the roof was transferred using steel frames to the exterior walls freeing up the internal space from columns. The implemented plan was based on PES-Architect's winning proposal for the invited European architectural competition arranged in 1996.

The long church hall has been divided into two parts by a fire resistant and acoustic glazed wall creating a foyer and a shoebox-shaped concert hall. Its excess width has been reduced using acoustic reflectors placed at the top and lower part of the exterior walls.

The limited size of the narrow foyer has been overcome by integrating the three-metre wide aisle between the new hall and the exterior walls, which can also function as a part of the foyer for the audience during intervals. This "house within a house" solution allows the historically and architecturally valuable exterior walls to remain fully visible and keeps the new structures almost completely detached from them.

The acoustic suspended glass ceiling in the hall is made of glass pyramids in varying forms according to acoustic calculations.