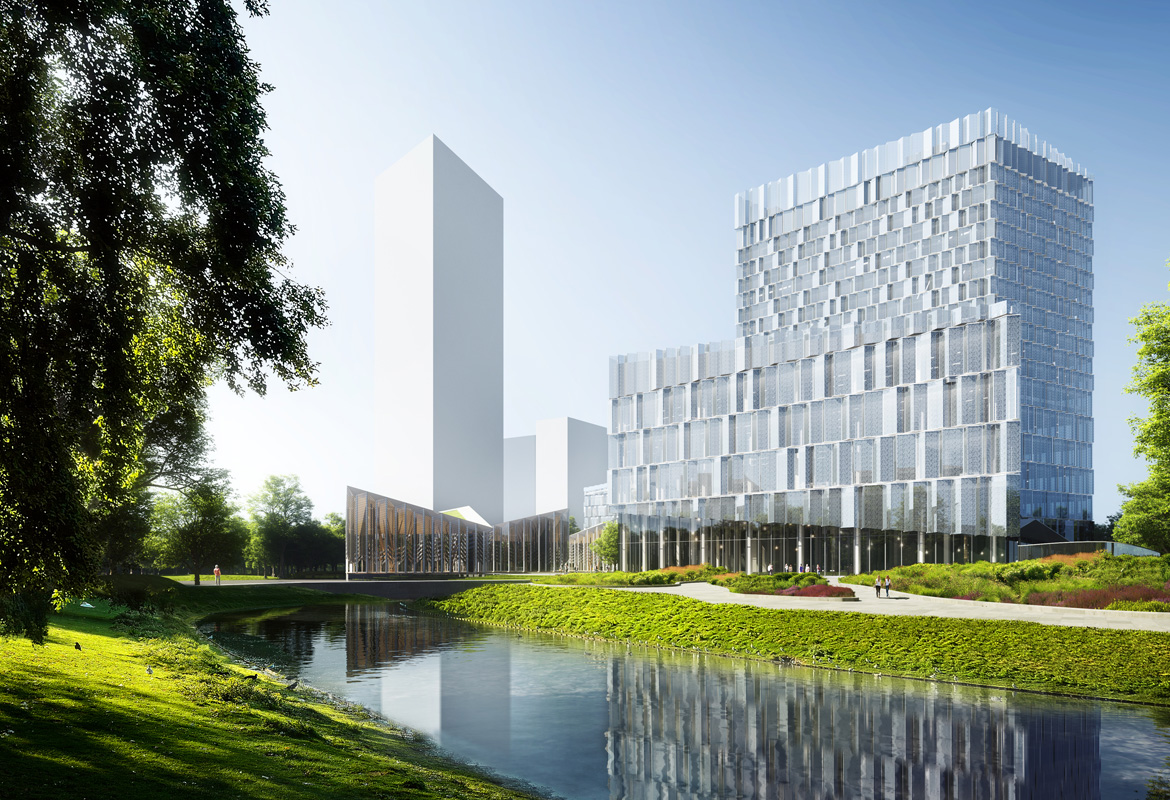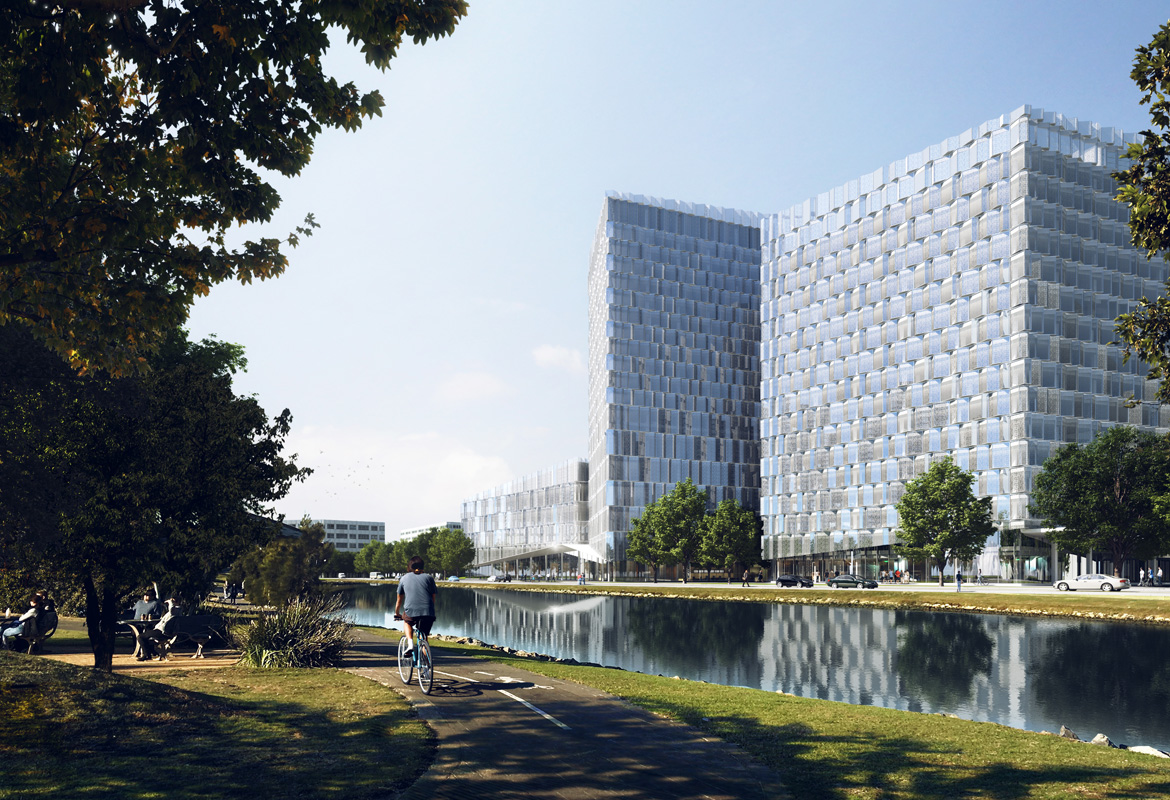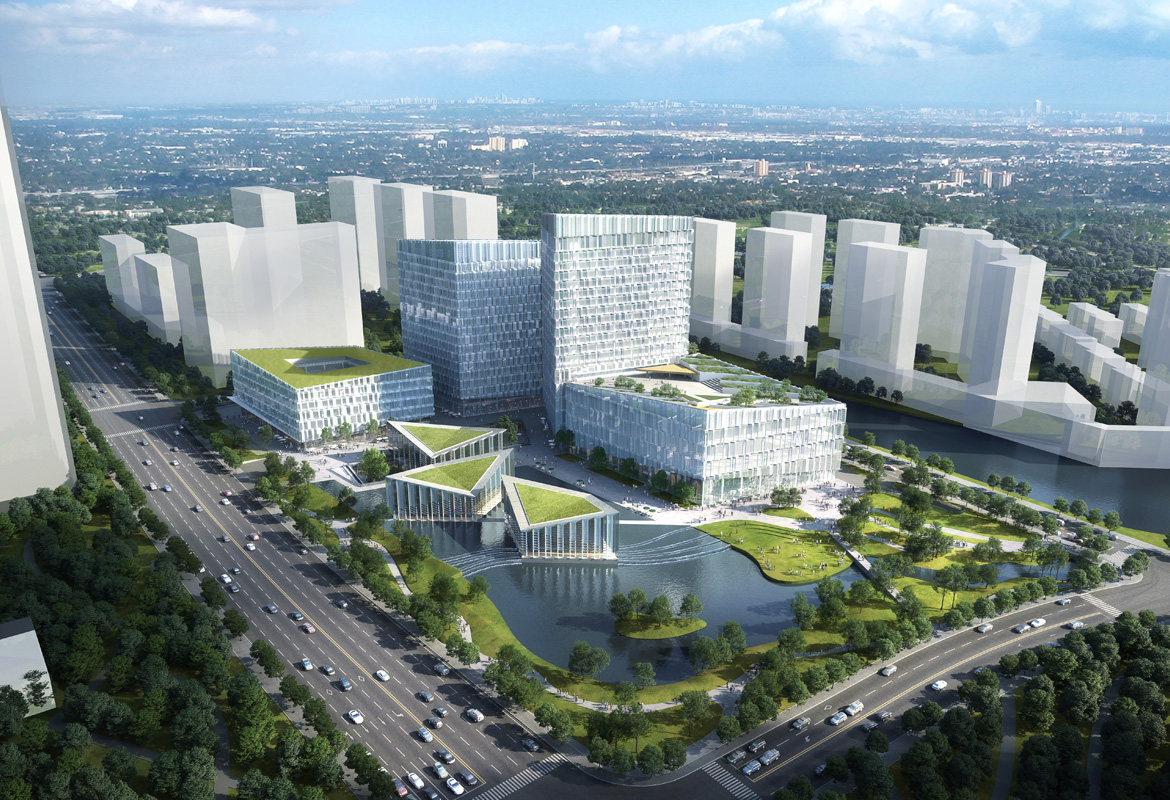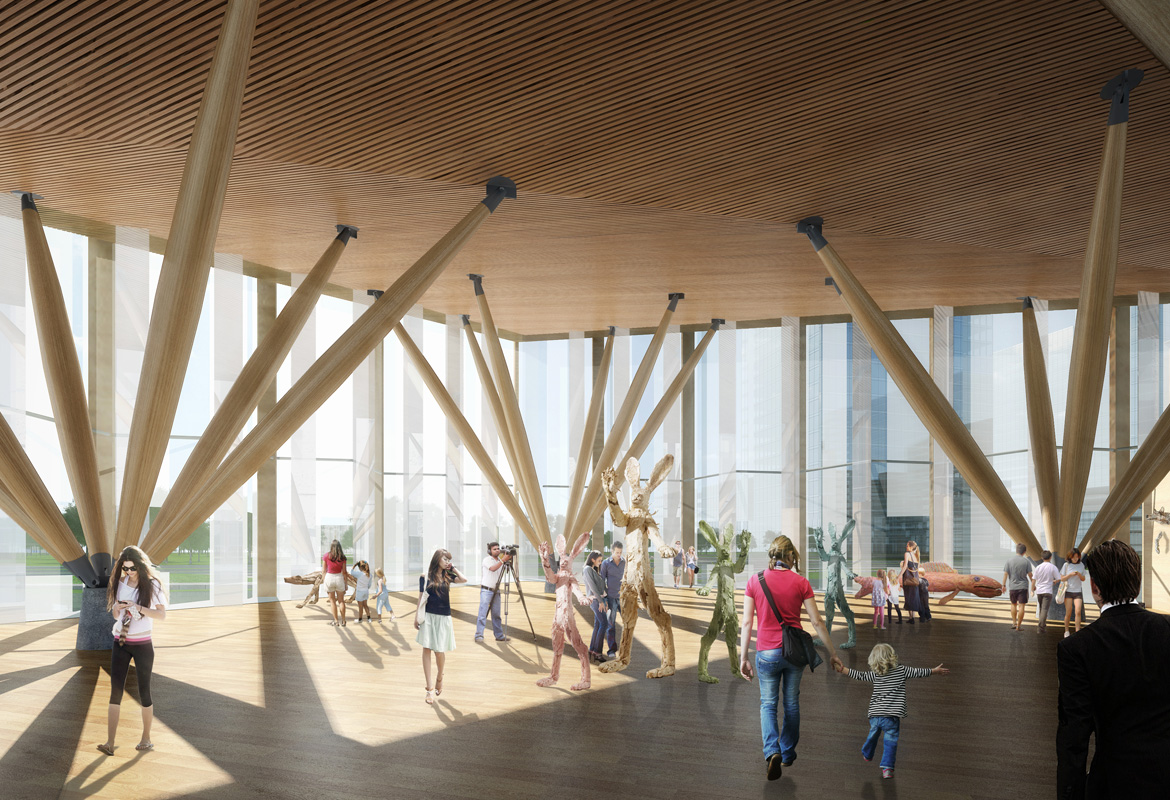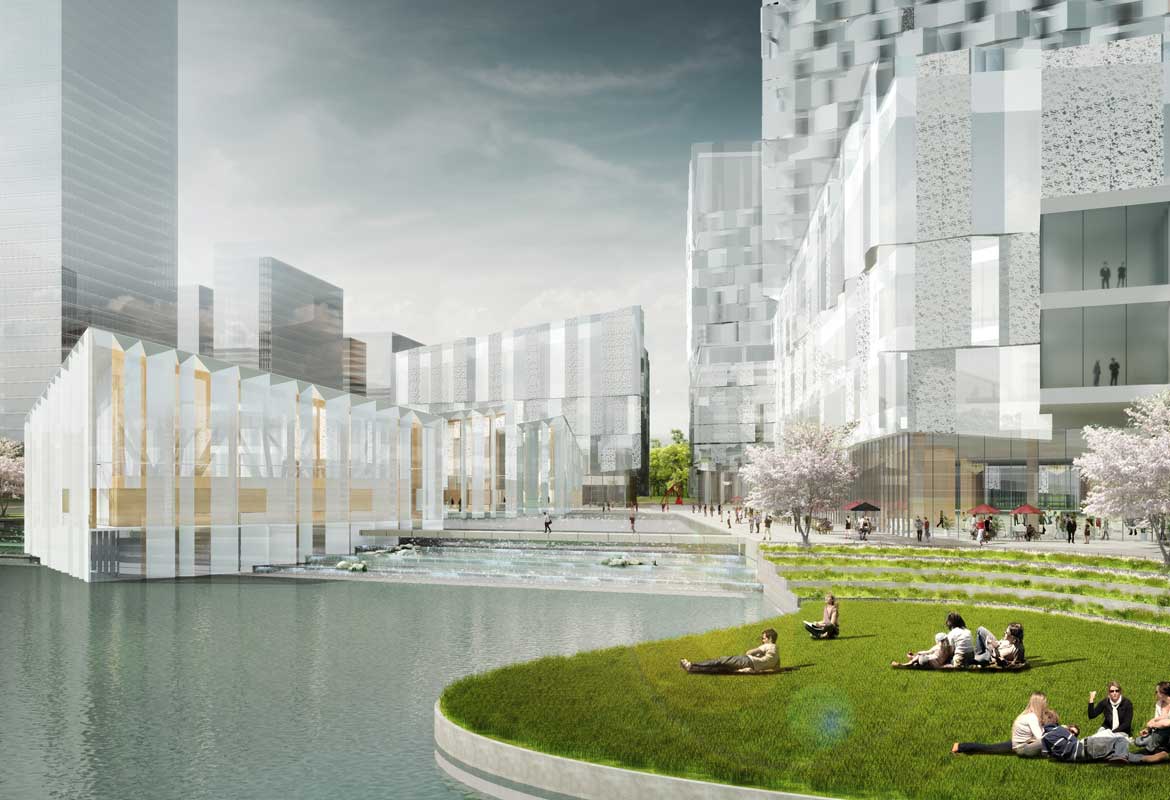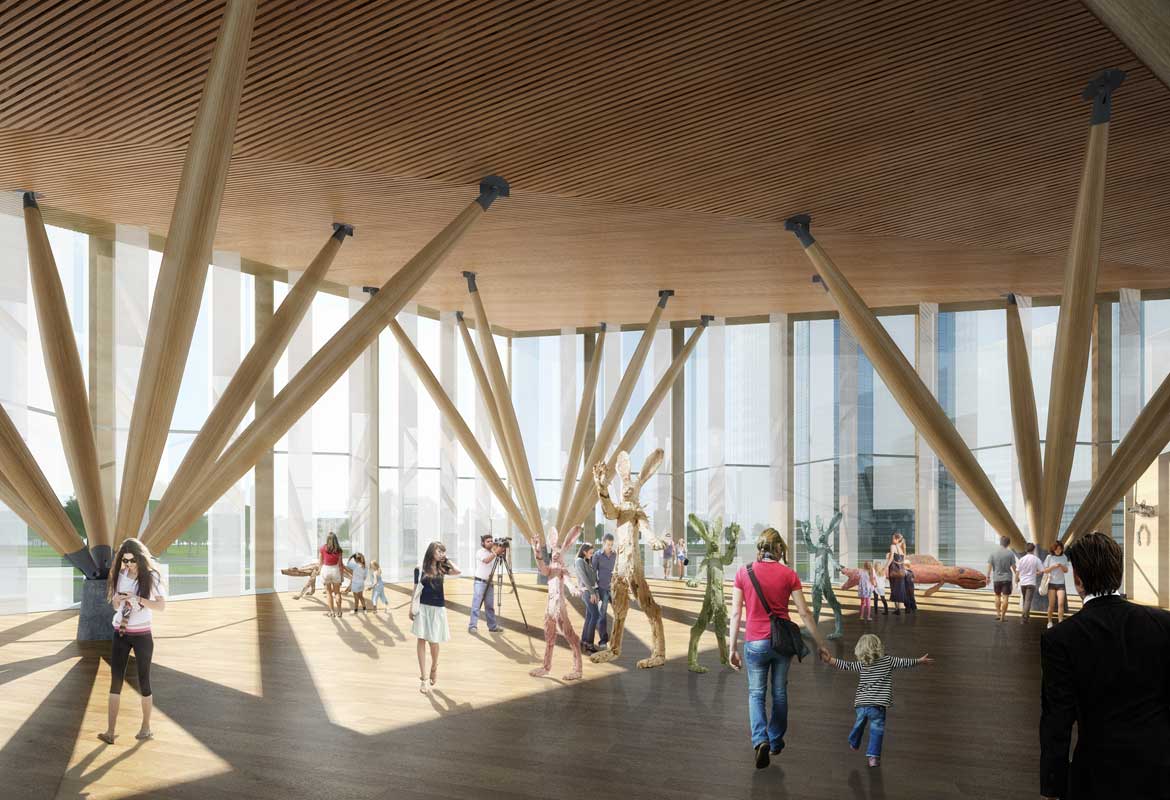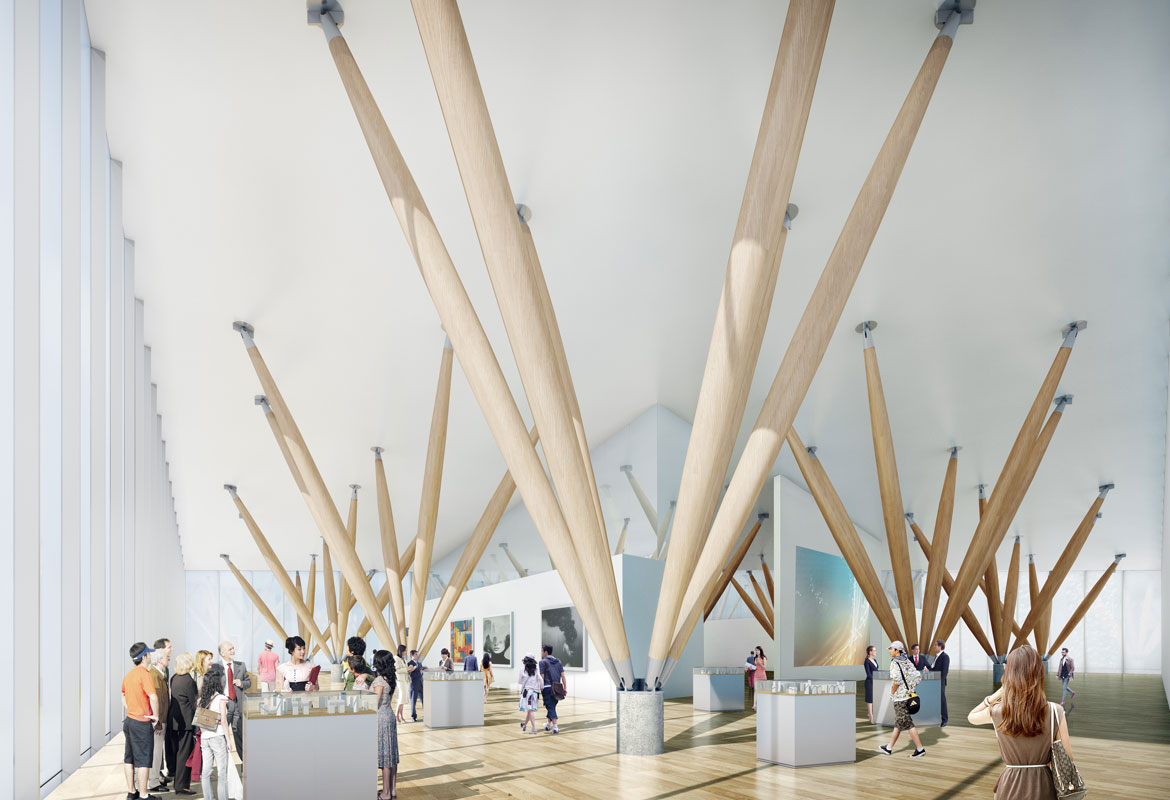 PES-Architects win competition for the Nanjing
Sino-Finnish Cooperation Centre
In March 2014, China's Chairman Xi Jinping met Finnish President Sauli Niinistö and promised closer cooperation in investment, environmental protection and innovation. This led to the formal approval in September 2015 by the Chinese Minister of Housing and Urban-Rural Development that Nanjing Southern New Town would be developed into a Sino-Finnish Pilot Low-Carbon Ecological Demonstration City.

The centre (total 196 000 M2) comprises a conference centre and hotel, an office block and business hub, as well as exhibition halls housing a Finnish Art and Culture Exhibition Centre, and two large underground floors, spread over a 6.5-hectare site.

The design metaphor for the overall design and façade is based on massive ice shards shaped by icebreakers, or the pack ice formations that develop at sea in late winter. The special façade, designed together with VTT Technical Research Centre of Finland, is based on printed decorative organic solar cells. This Finnish invention shows the way to the future. This will be a pilot project architecturally, but even more so philosophically, telling about the time to come when solar energy is harvested for our daily use from all types of surfaces on clothing, objects, façades, solar trees etc.

The competition was organised by the Nanjing Southern New Town management committee with support from the Embassy of Finland in China and Finpro's Beautiful Beijing program. The competition was exceptional for China in that all the competitors were Finnish architects' offices, including, in addition to PES-Architects, ALA Architects, Helin & Co, JKMM & K2S Consortium, Sanaksenaho Architects and Tengbom Eriksson Architects.