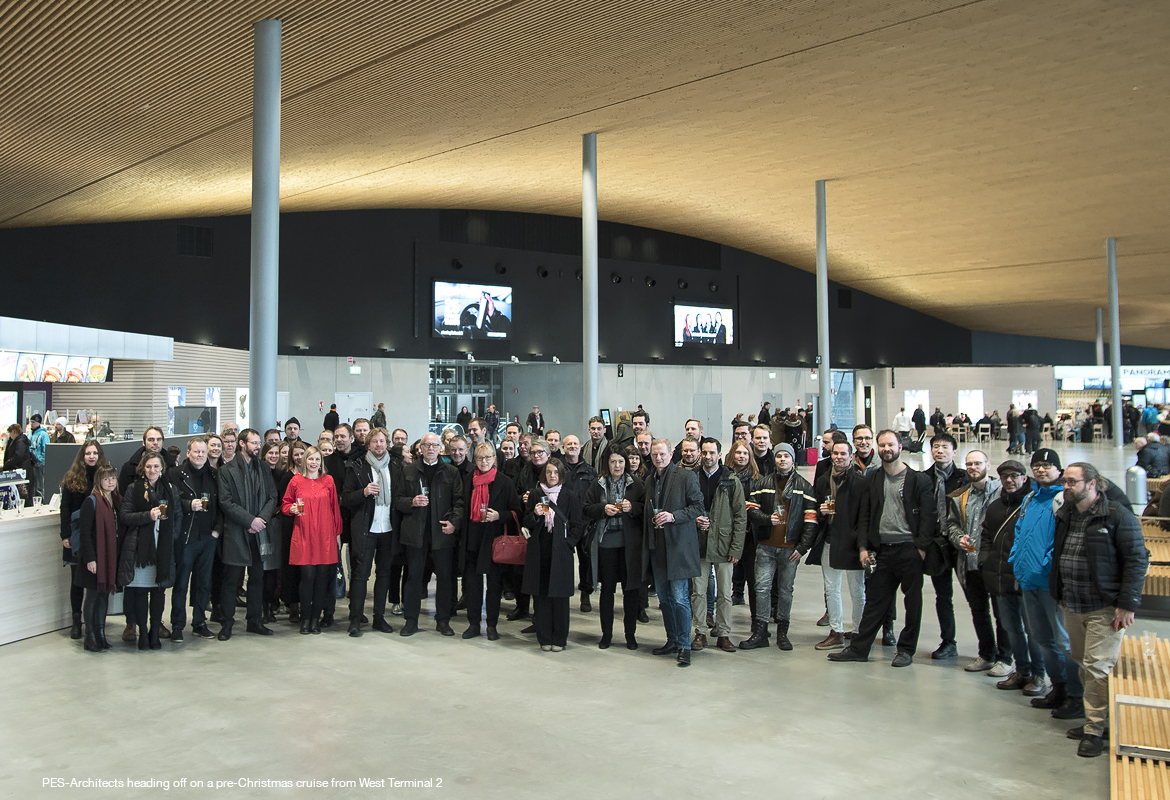 Join our team in Helsinki!
We are looking for talented architects for our Finnish and Chinese projects:
For our Kalasatama office, an architect with experience of project work in Finland and preferably solid Revit skills, or an interest in learning. You will have a responsible role in major projects and a supportive team to work with.
For our Marjaniemi office, designers to work on our exciting, large-scale projects in different parts of China. Our team language is English.

You'll be part of a multinational team of some 70 highly skilled professionals at a leading Finnish architecture and design firm, working on major projects in Finland and abroad. We can offer an up-to-date work environment with great colleagues and an opportunity to grow in your profession. Our Helsinki offices are easily reached by metro.

Please send your application, CV and a short portfolio in English or Finnish to recruitment@pesark.com with the subject line "Kalasatama architect" or "Marjaniemi architect".

More information:
Kalasatama: Tuomas Silvennoinen, tel. +358 40 565 2745
Marjaniemi: Jarkko Salminen. tel. +358 40 545 6766
Liity joukkoomme!
Etsimme Helsingin toimistoihimme lahjakkaita arkkitehteja työskentelemään Suomen ja Kiinan projekteissamme:
Kalasataman toimistoon etsimme mielellään Revit-taitoista (tai oppimaan kiinnostunutta) arkkitehtia, jolla on jo kokemusta projektityöstä Suomessa. Saat vastuullisen roolin merkittävissä projekteissa ja kannustavan tiimin tuen.
Marjaniemen toimistoon etsimme suunnittelijoita suuriin ja kiinnostaviin Kiinan-projekteihimme. Tiimin työkielenä on englanti.

Pääset osaksi monikansallista, noin 70 osaavan ja mukavan ammattilaisen joukkoa, jossa pääset kehittymään ammatissasi ajantasaisessa työympäristössä. Lue lisää merkittävistä hankkeistamme Suomessa ja muualla. Helsingin toimistomme sijaitsevat kätevästi metron varrella.

Lähetä hakemus, CV ja lyhyt portfolio osoitteeseen recruitment@pesark.com otsikolla "Arkkitehti Kalasatamaan" tai "Arkkitehti Marjaniemeen"

Lisätietoja antaa:
Kalasatama: Tuomas Silvennoinen, tel. +358 40 565 2745
Marjaniemi: Jarkko Salminen. tel. +358 40 545 6766