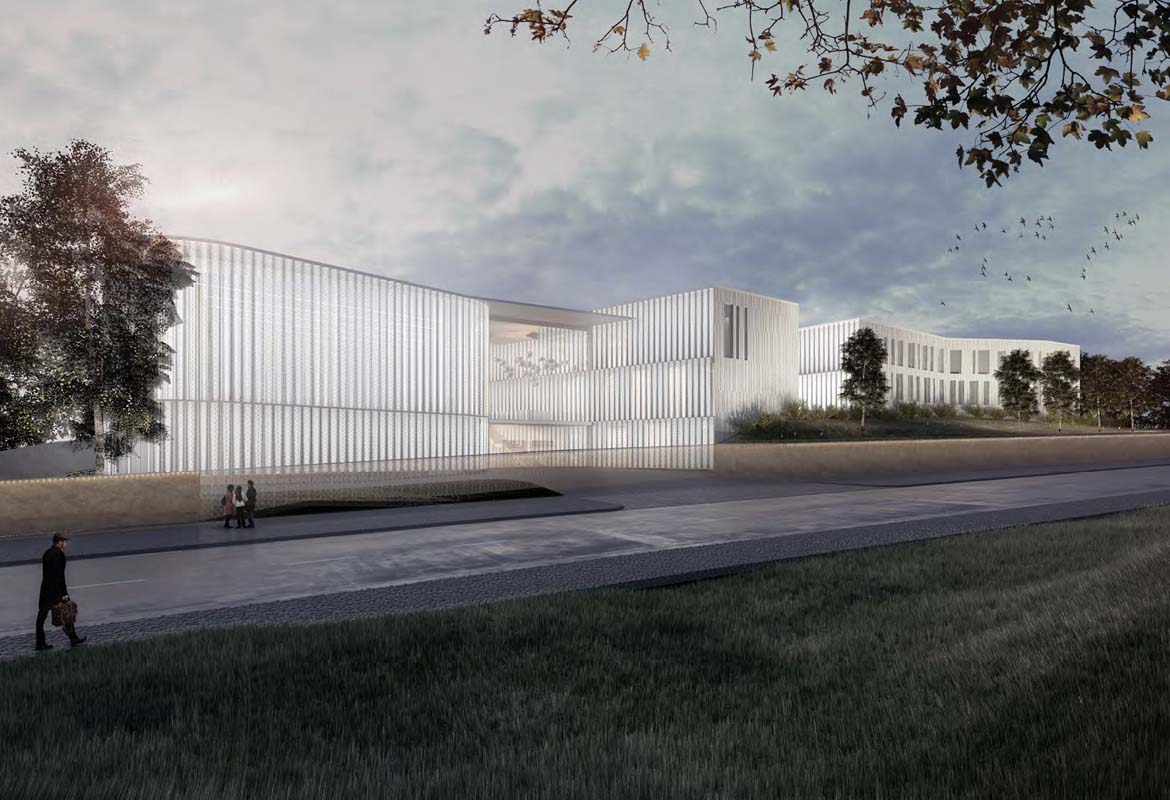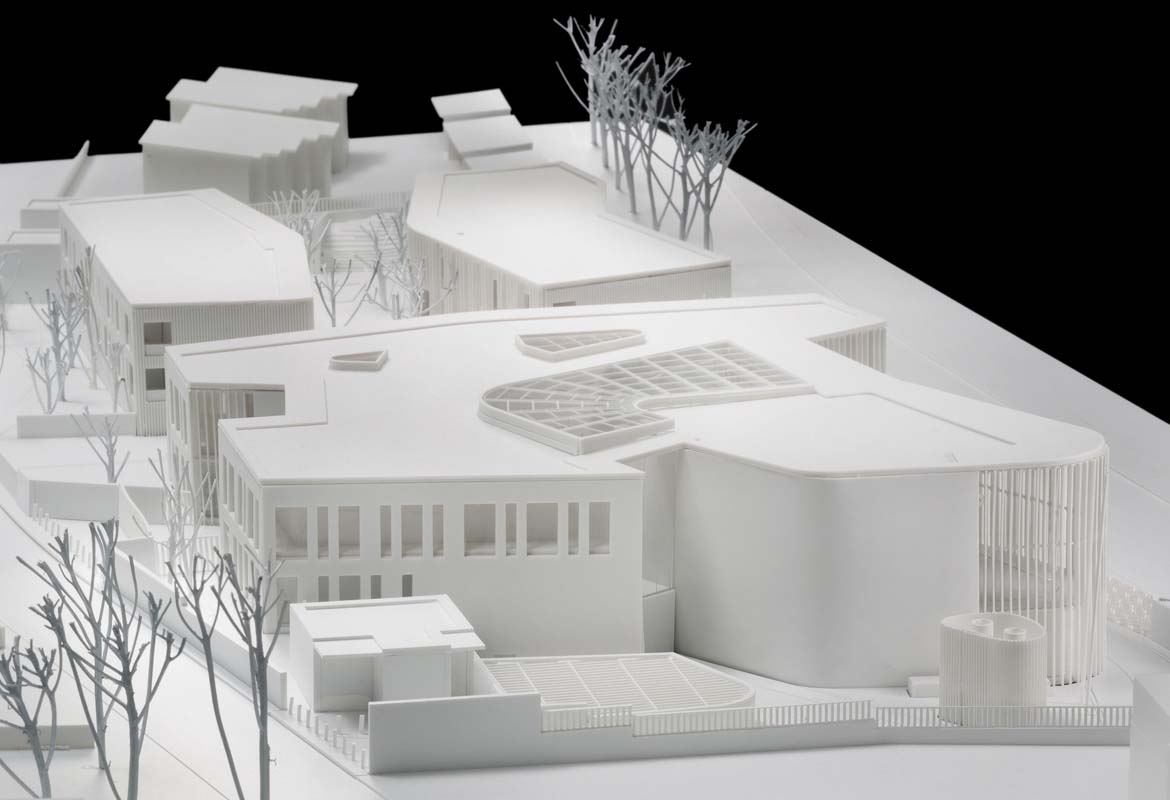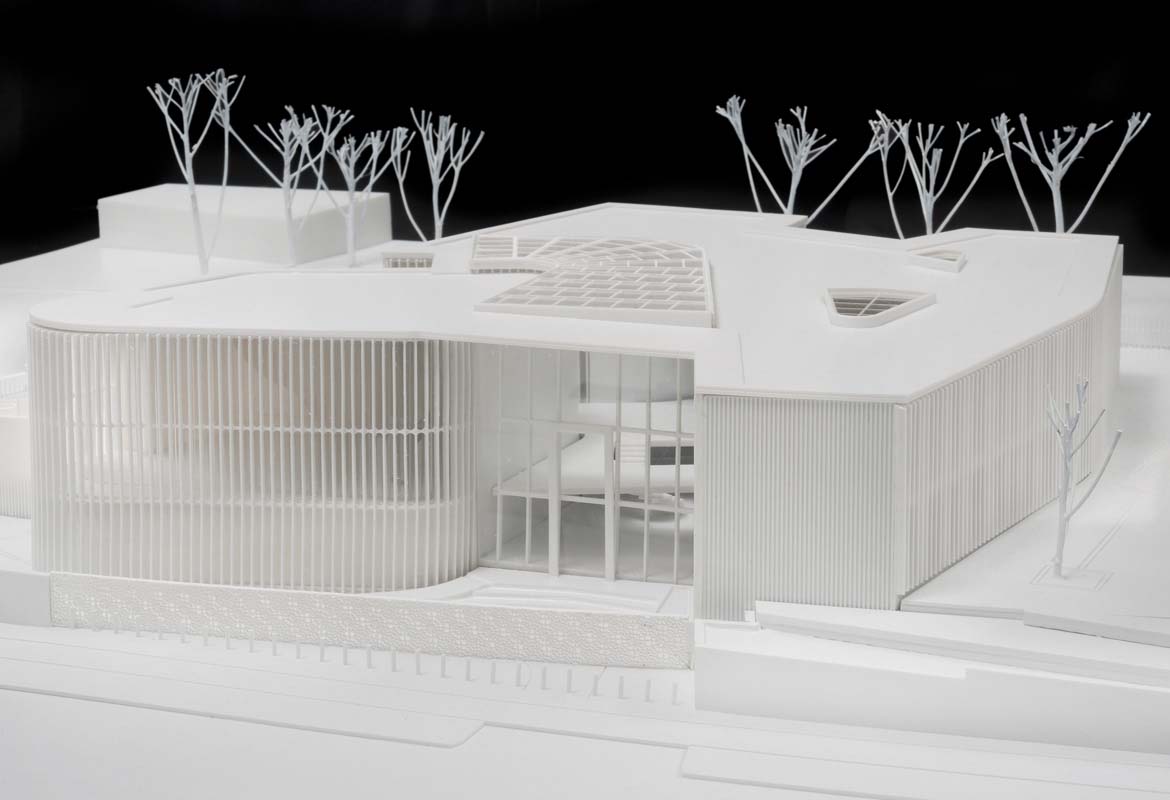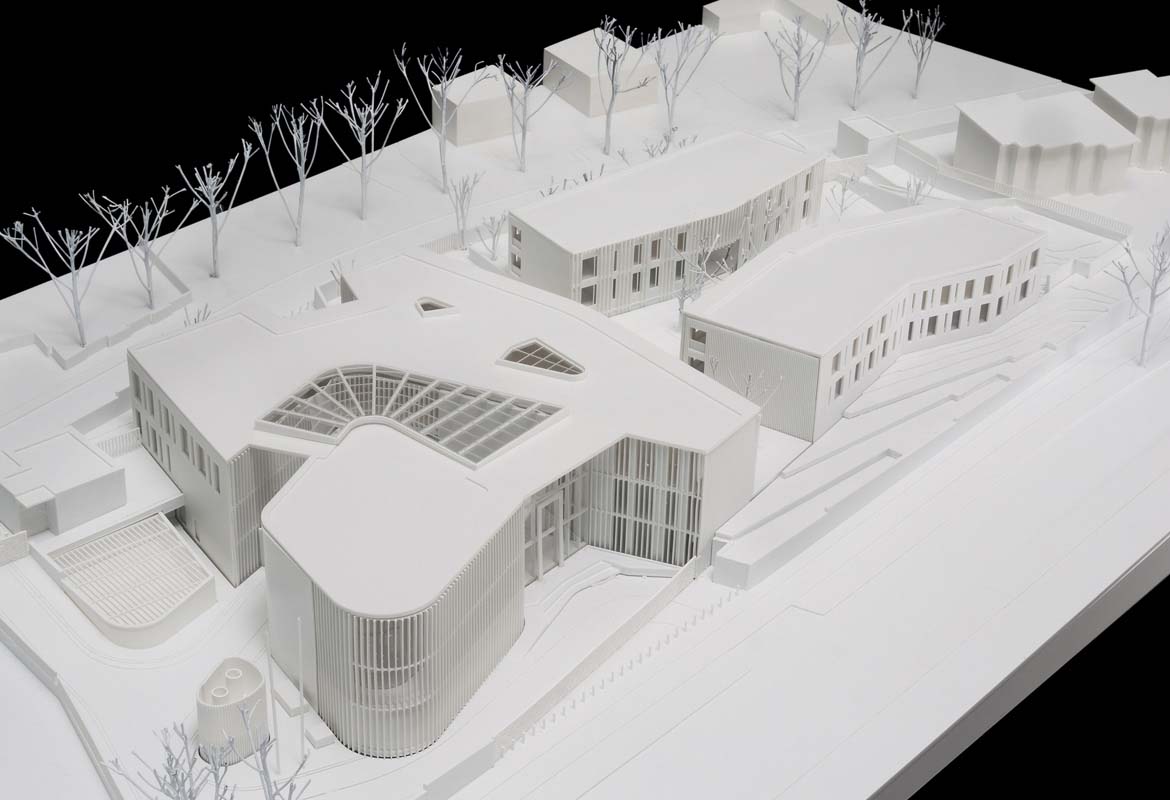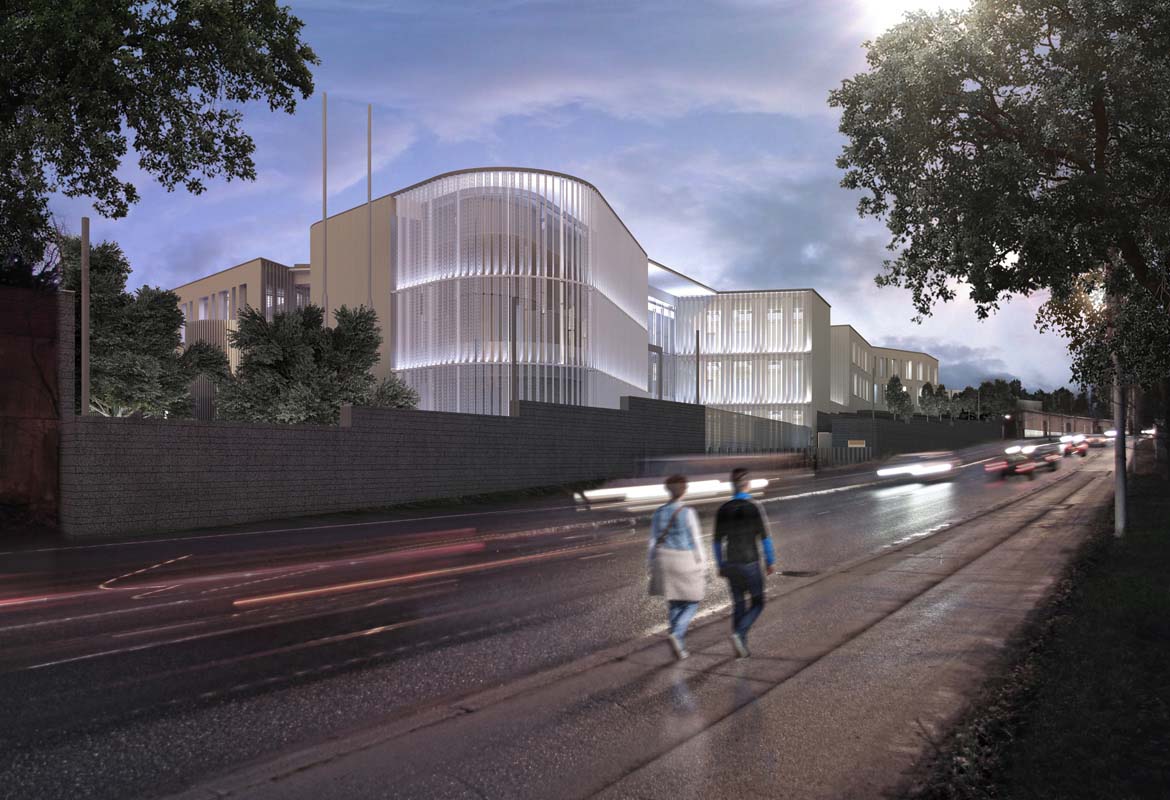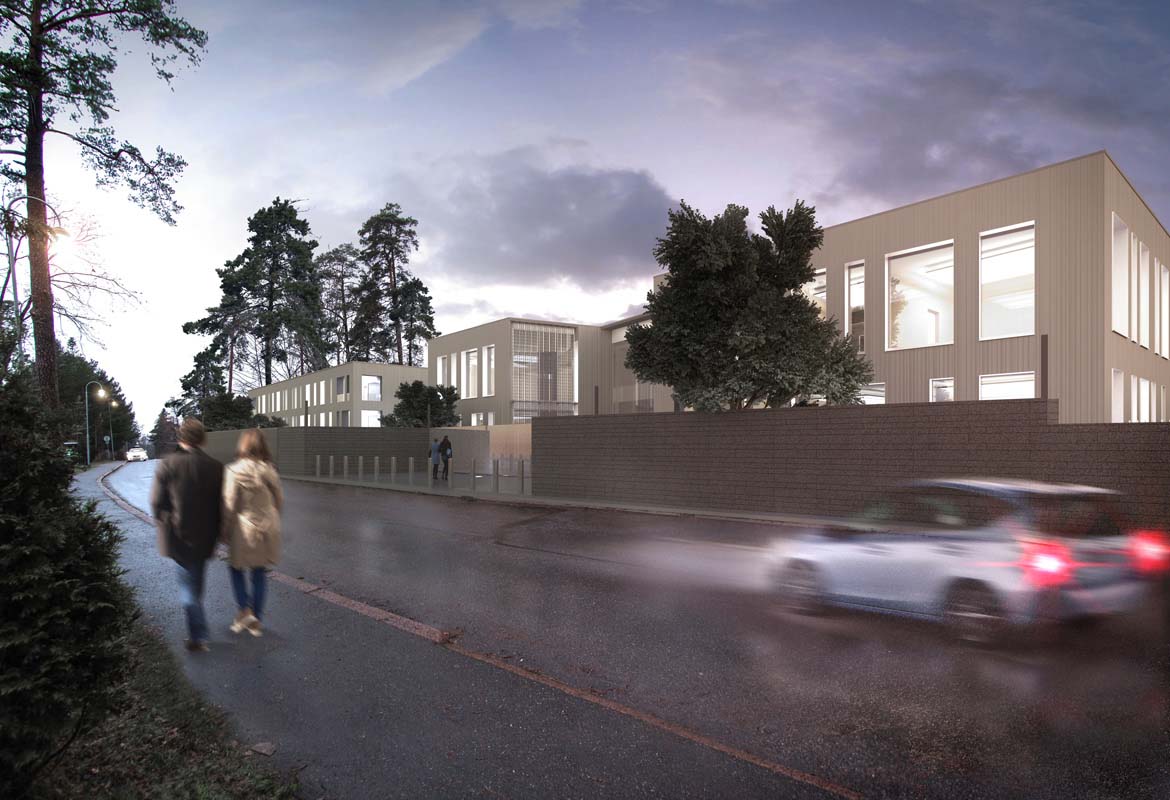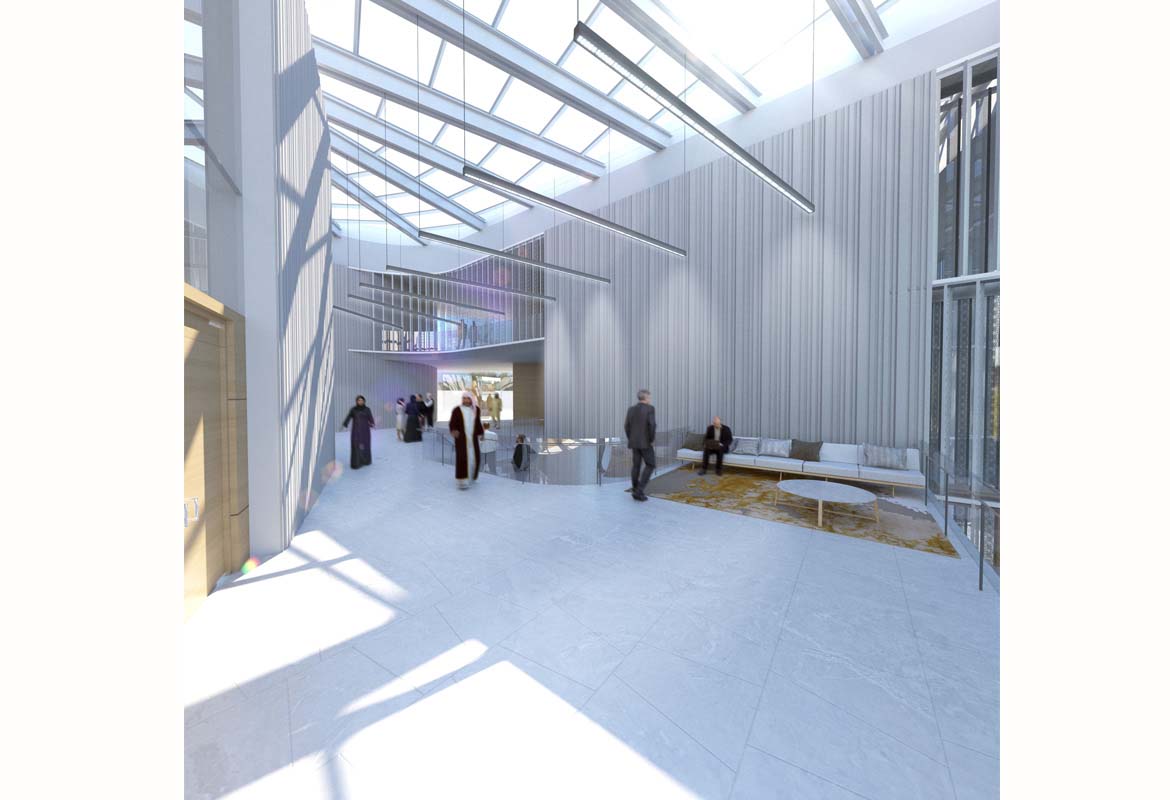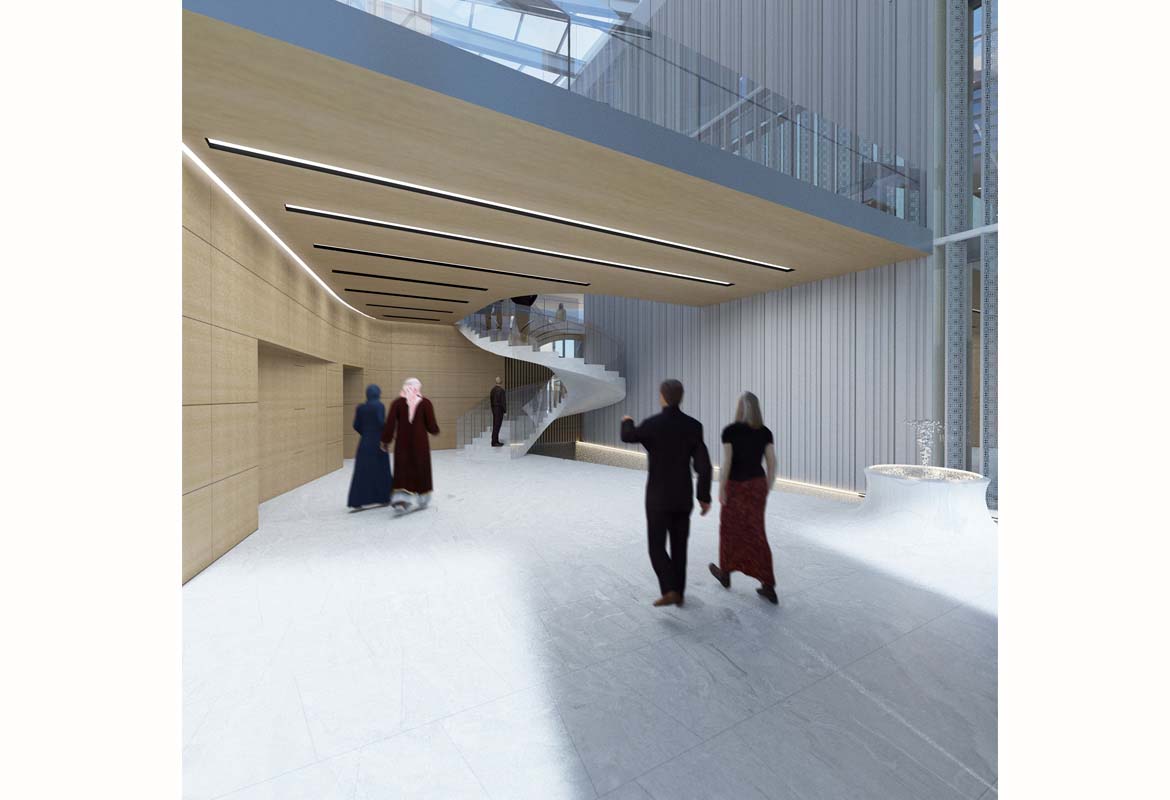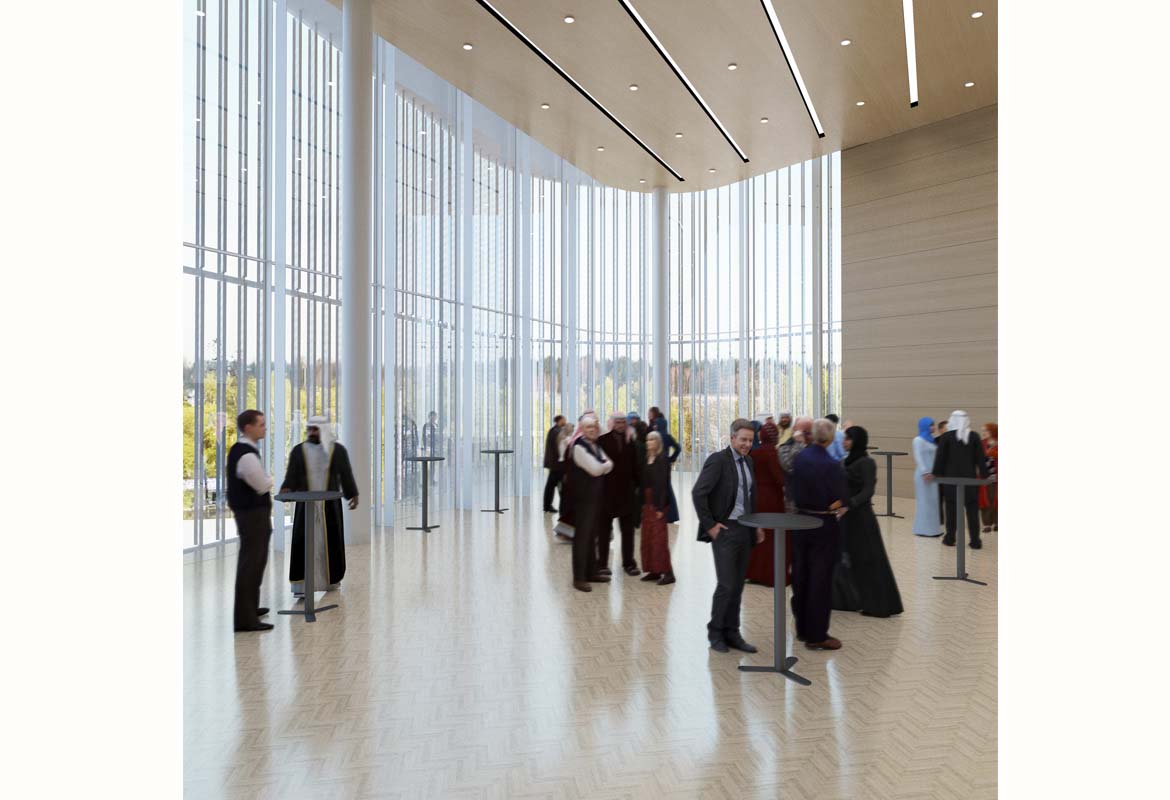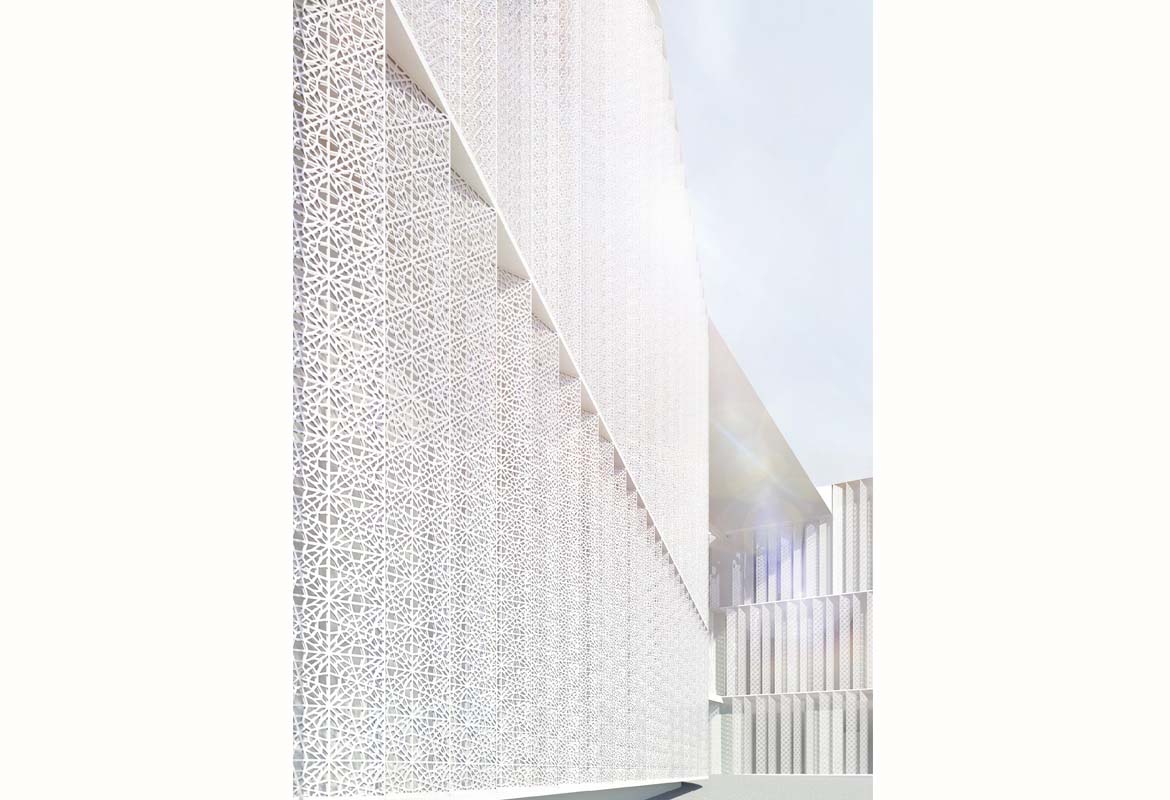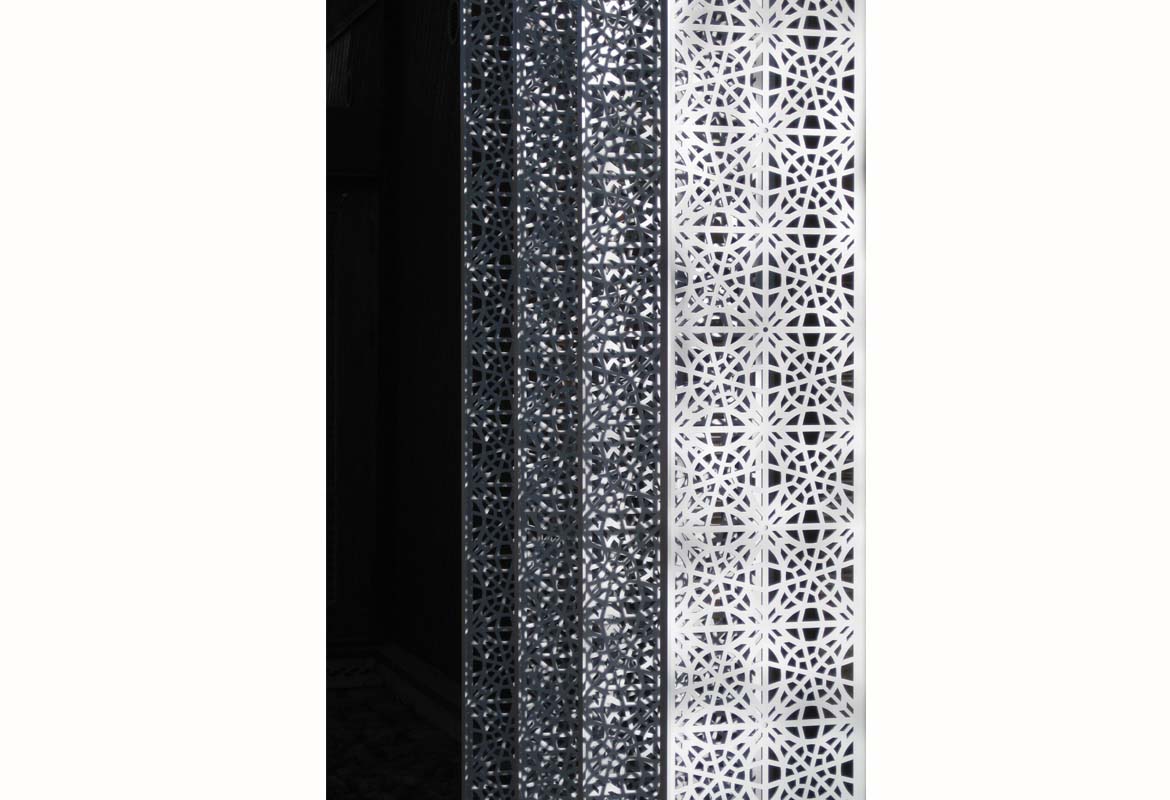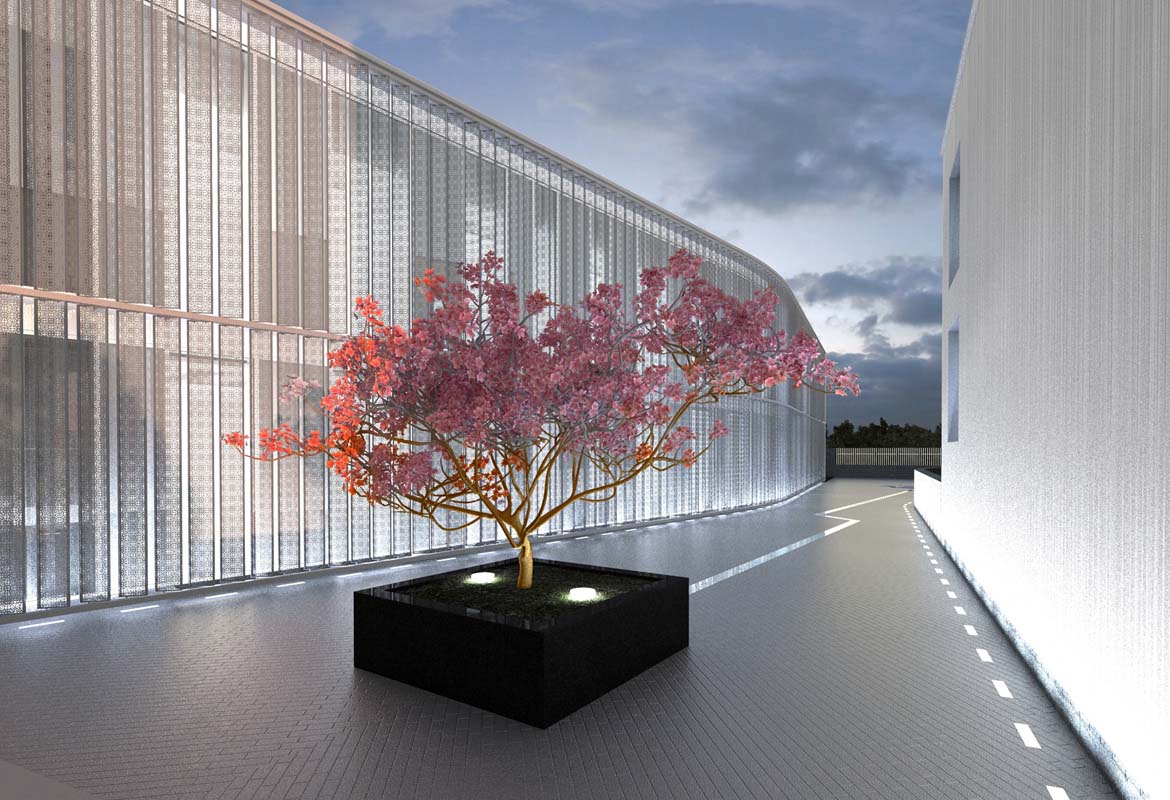 SAUDI-ARABIAN EMBASSY AND STAFF HOUSING
Helsinki, Finland

First Prize in invited competition 2012

Client: Kingdom of Saudi Arabia, Ministry of Foreign Affairs MOFA
Project areas: Site area: 7.500m2
Total Floor Area: aprx. 10.000m2

"DIRIYAH"

Arabic culture is a culture of stories and poetic tales; and the Saudi-Arabian embassy in Finland tells a story of Saudi-Arabian history, culture and nature. How does it feel to walk along the streets of Diriyah? To see how the streets are gently curving, how one enters an inner court to find shade under a tree. And how wind has shaped canyons and caves in the surrounding desert. And how we can now suddenly see similar shapes to those of Finnish lakes, forests and nature. This is what we strive to do; to create a Finnish building from Saudi-Arabia in Helsinki.

The client's wish was for an embassy building that relates to its local environment while representing the culture of Saudi Arabia. Located on a plot between, Kuusisaarentie and Krogiuksentie, the new complex consists of an embassy and consulate, including office spaces, visa facilities and a reception hall for public events, and eight apartments for staff and their families. These different functions are spread out over two larger public buildings and two smaller 2-storey buildings that fit to the scale of the surroundings and form a composition that protects the residents' gardens from the elements. The voids between these built masses are carefully considered and form an important architectural element, recalling the interstitial spaces of traditional Kasbah constructions, and compliment the angular built masses with their soft curves.

The complex also includes other functions, such as an underground garage and a spa department, that connects the buildings. The height difference between the two streets allows this basement to be partially exposed towards Kuusisaarentie and to create a more formal and ceremonial entrance to the reception hall. This hall is set between the different embassy functions and runs across the plot, connecting the entrances from both streets, and creates an atmosphere of a semi-outdoor space with its glazed façades and roof.

Two main materials make up the façades. Perforated aluminium panels with an Arabic pattern, that is a reference to the traditional Mashrabiya lattice works, offer privacy and allow the control of sunlight. And elsewhere custom-made undulating glazed white ceramic panels are used that reflexed the traditional Arabic construction.