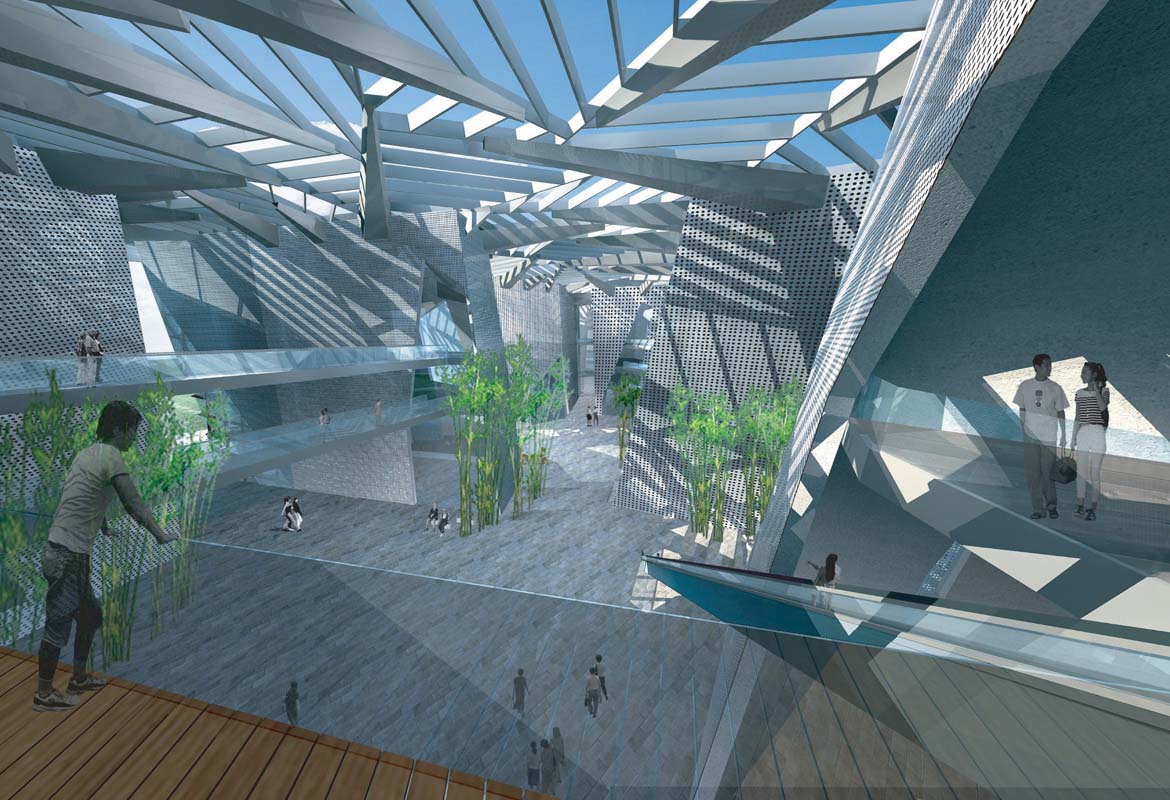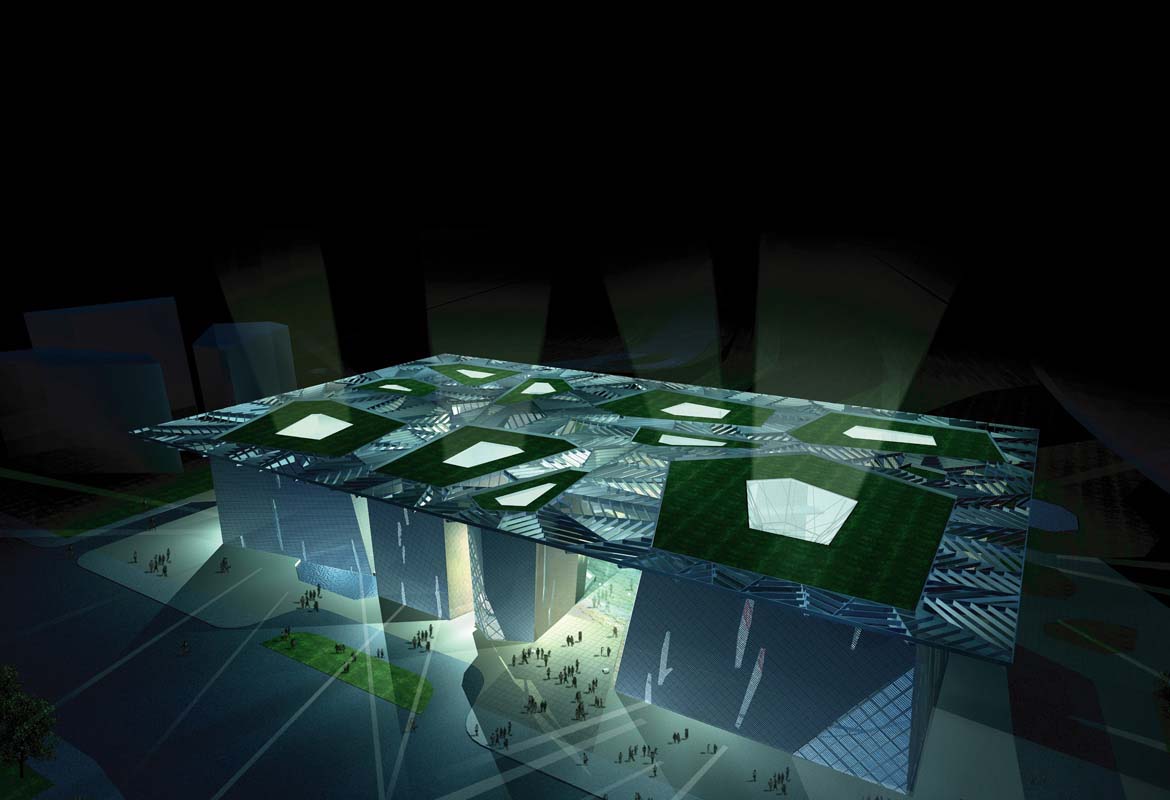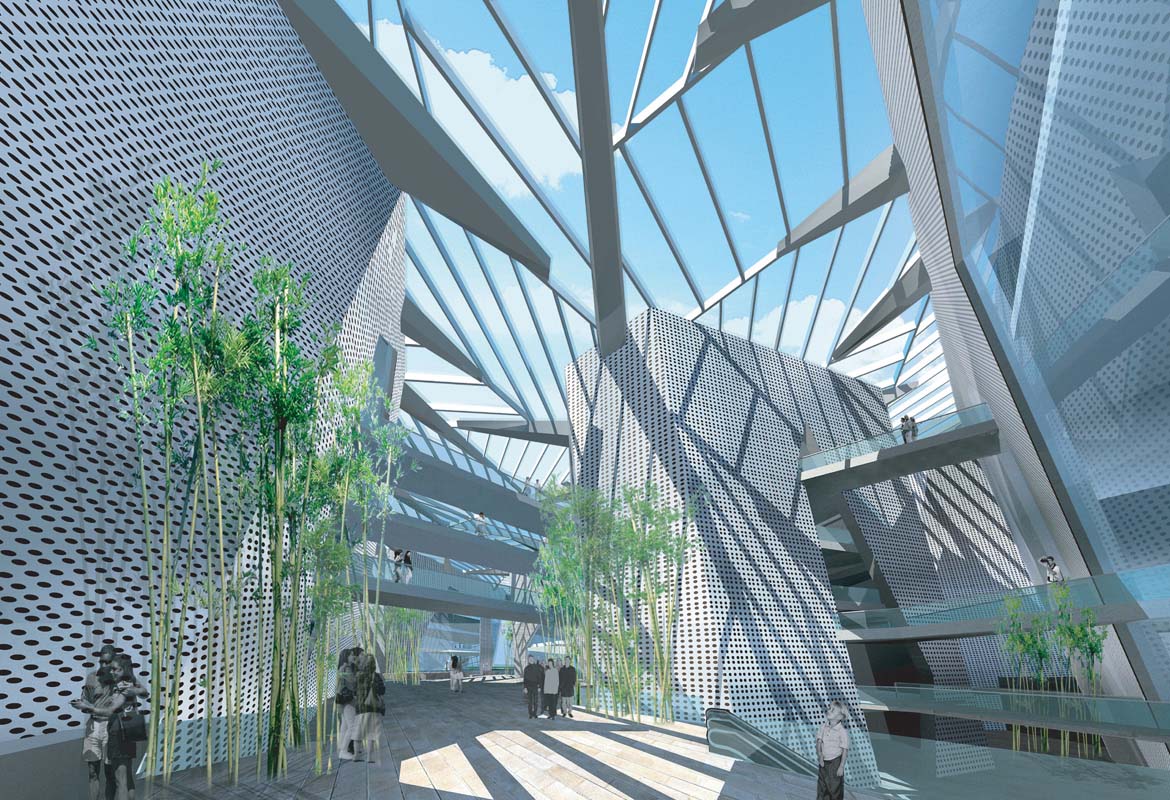 SHENYANG CITY PLANNING EXHIBITION HALL
Shenyang, China

Invited international competition 2006

Client: City of Shenyang
Local Design Institute: SADI (Shenzhen Architectural Design Institute)
Project Area: 36.000 m²
Functions: City planning exhibition hall, Conference facilities,
Restaurant, Shops, Offices

Situated about 50 meters from Hunhe Avenue the Exhibition Hall is Shenyang city's most important visual landmark, both during the day and at night. The project is based on the idea of assembling several free-form pavilions containing different functions and connected together by an indoor landscape canopy, creating a unique "Exhibition Park".

The project's architectural form manifests the idea of a Sustainable City, indicating that densely populated cities, like Shenyang, cannot survive without nature. The inspiration for the architecture is the forest. Visitors walk between the buildings like they would in a forest, shaded by the branches of big trees.

The elevations of all pavilions are made of perforated stainless steel plates. Stainless steel is used as main façade material, as a tribute to steel manufacturing history of Shenyang. The perforated steel gives a unified and solid architectural image during the day and an open and transparent image during the night.

All competitors which included Zaha Hadid were paid the participation fee, as the jury could not decide on a winning proposal.