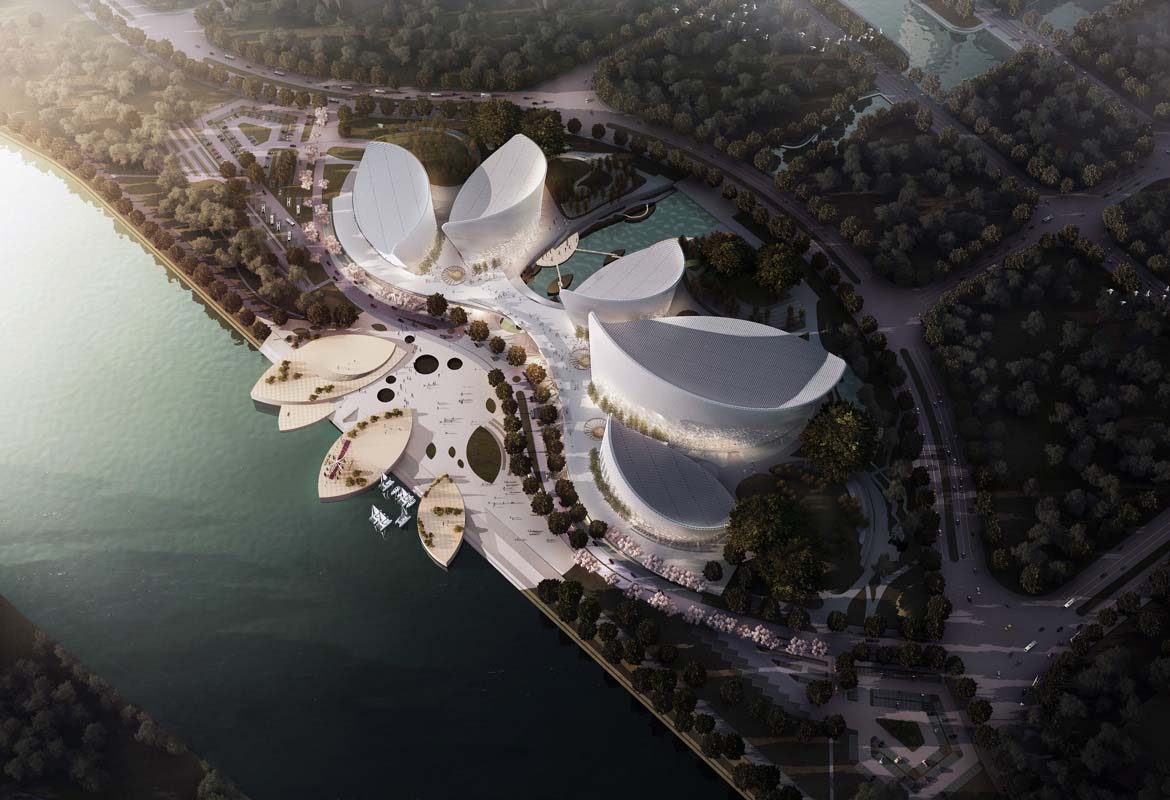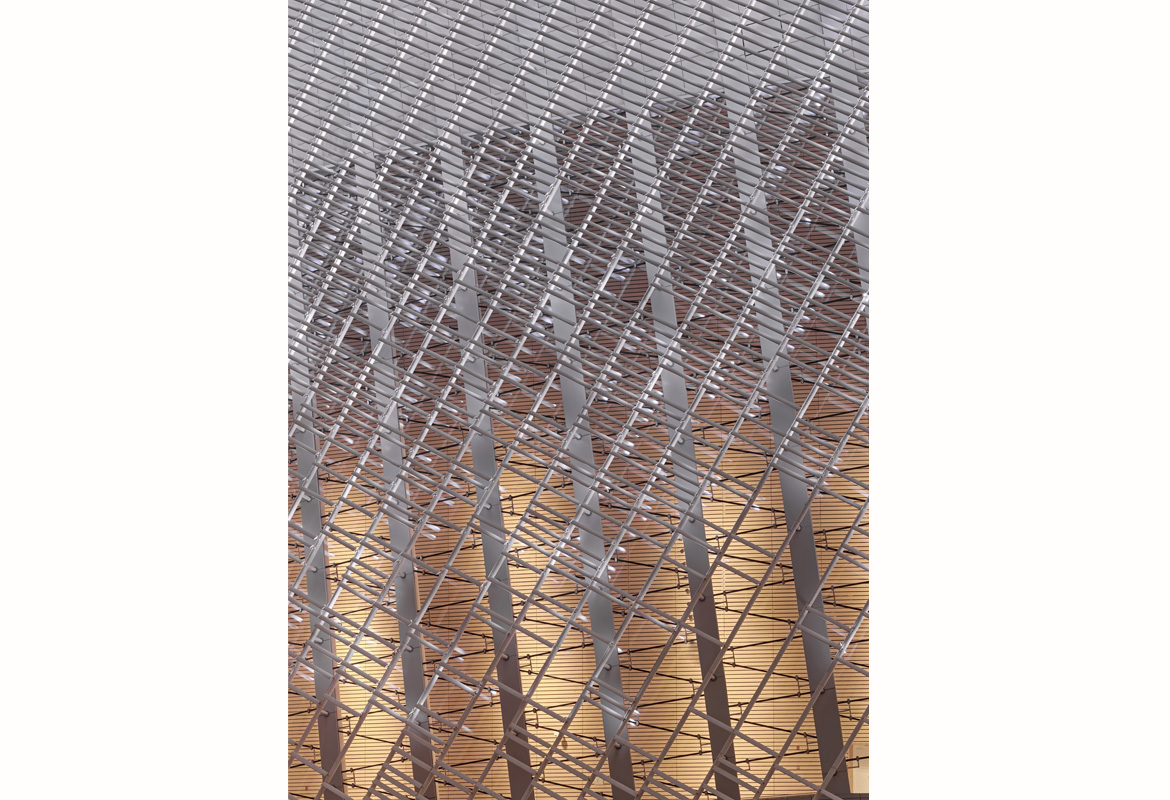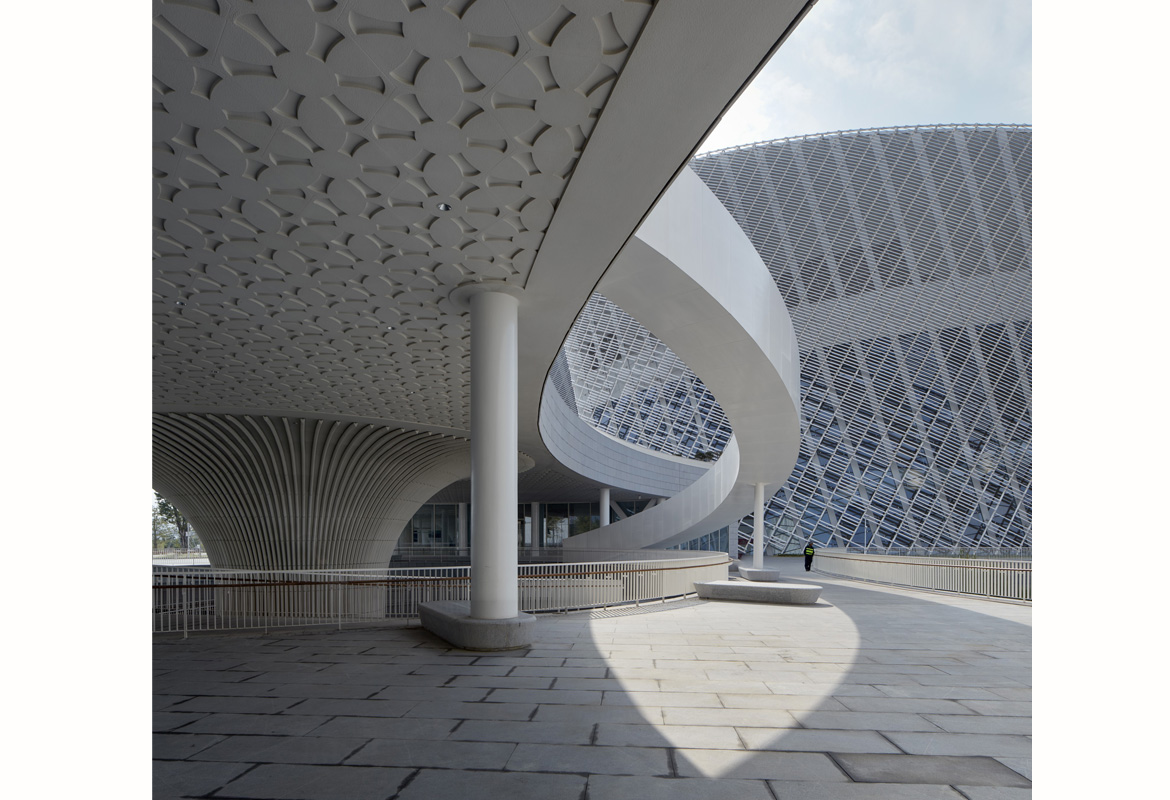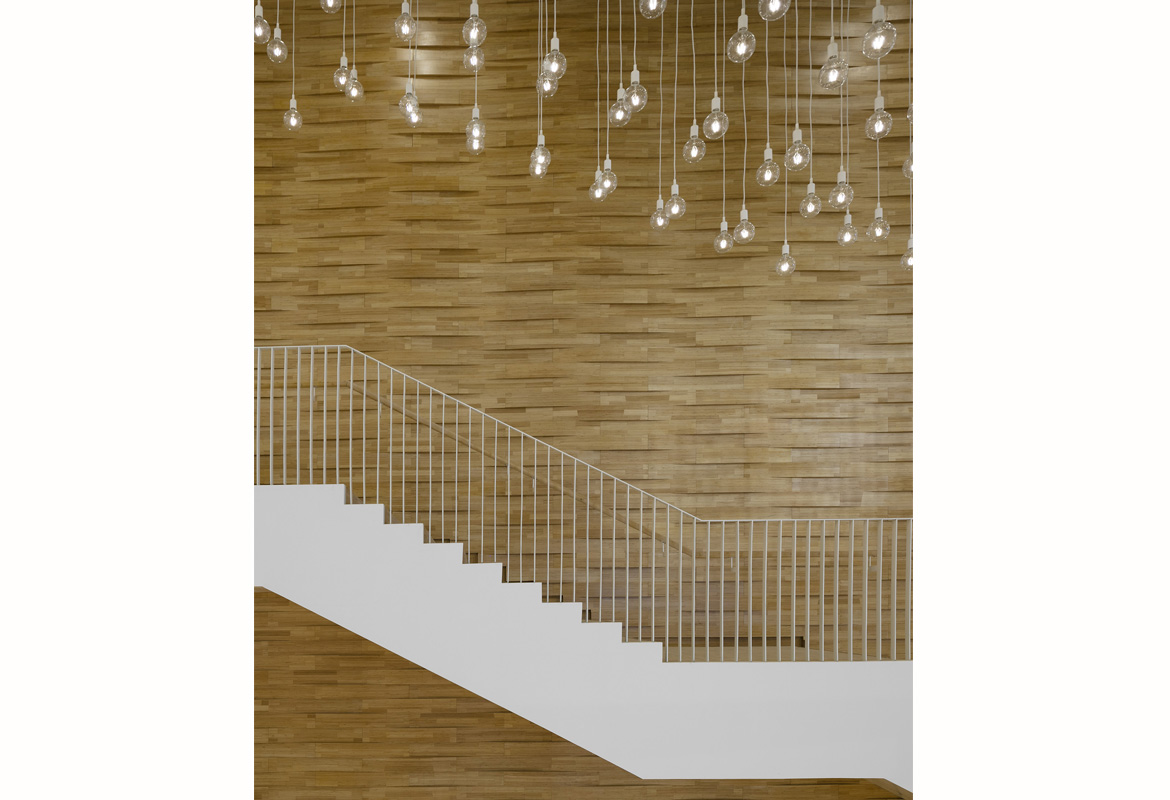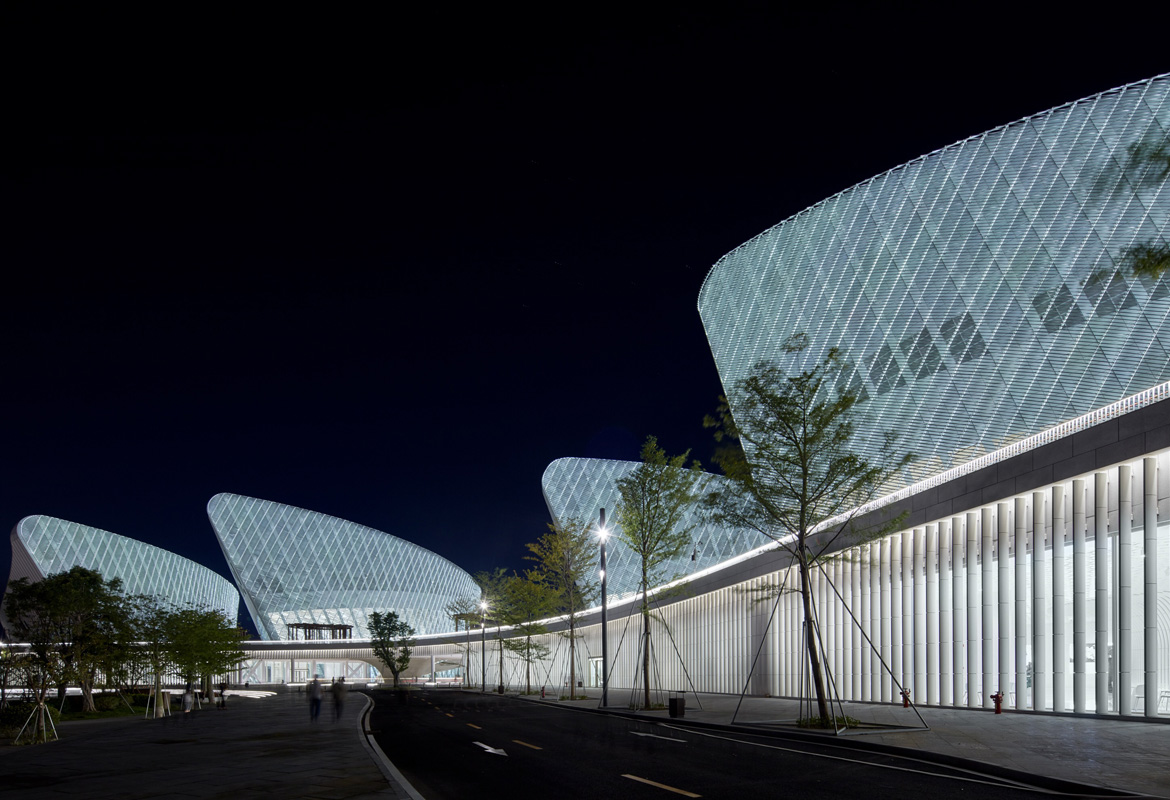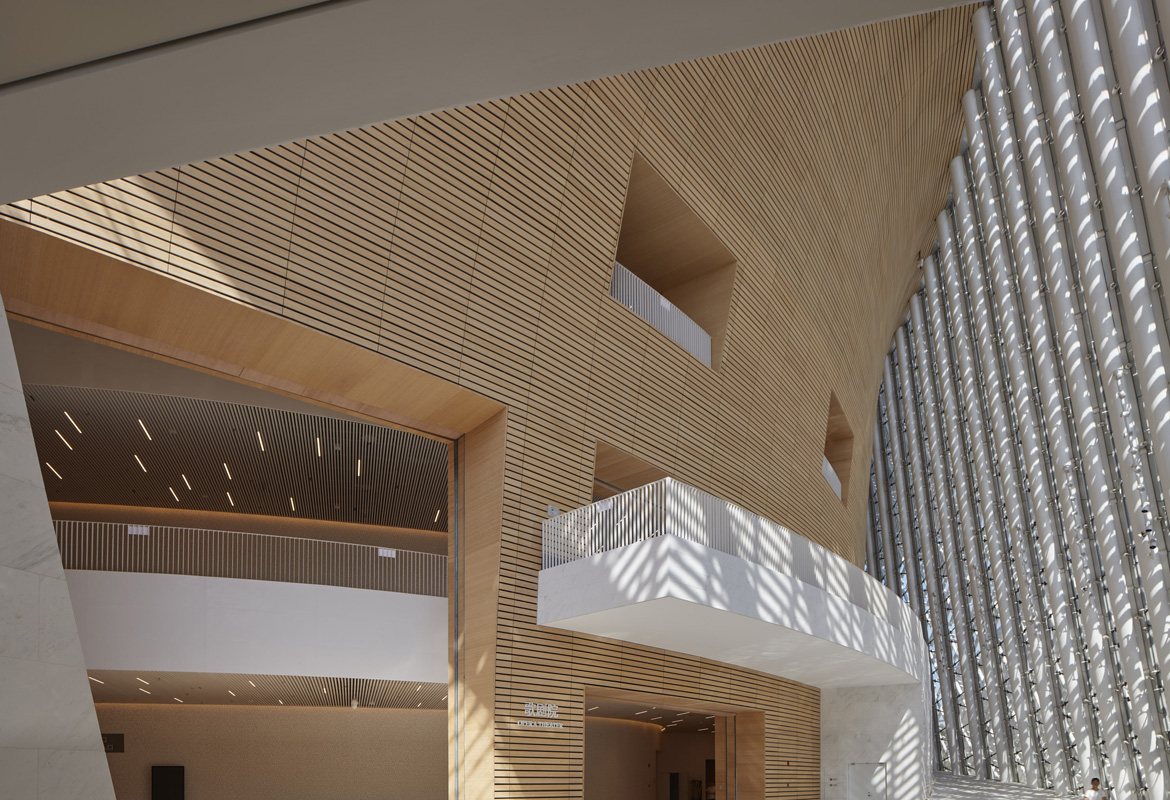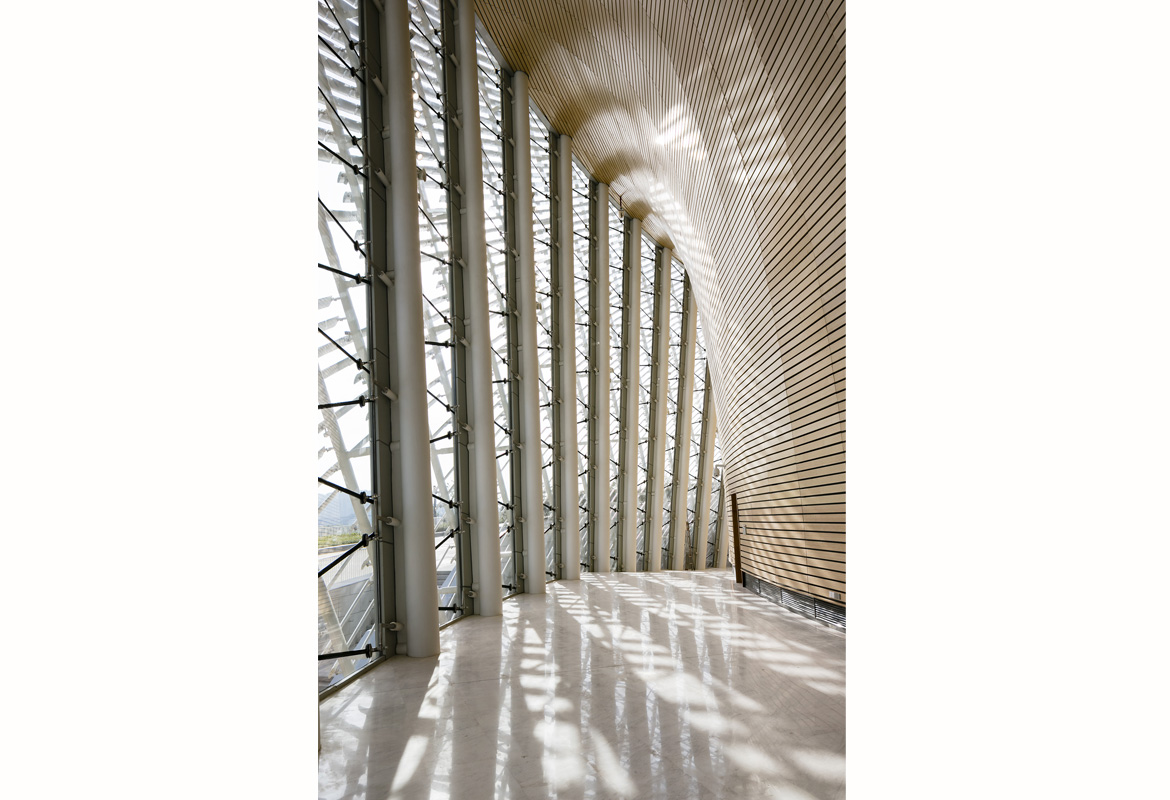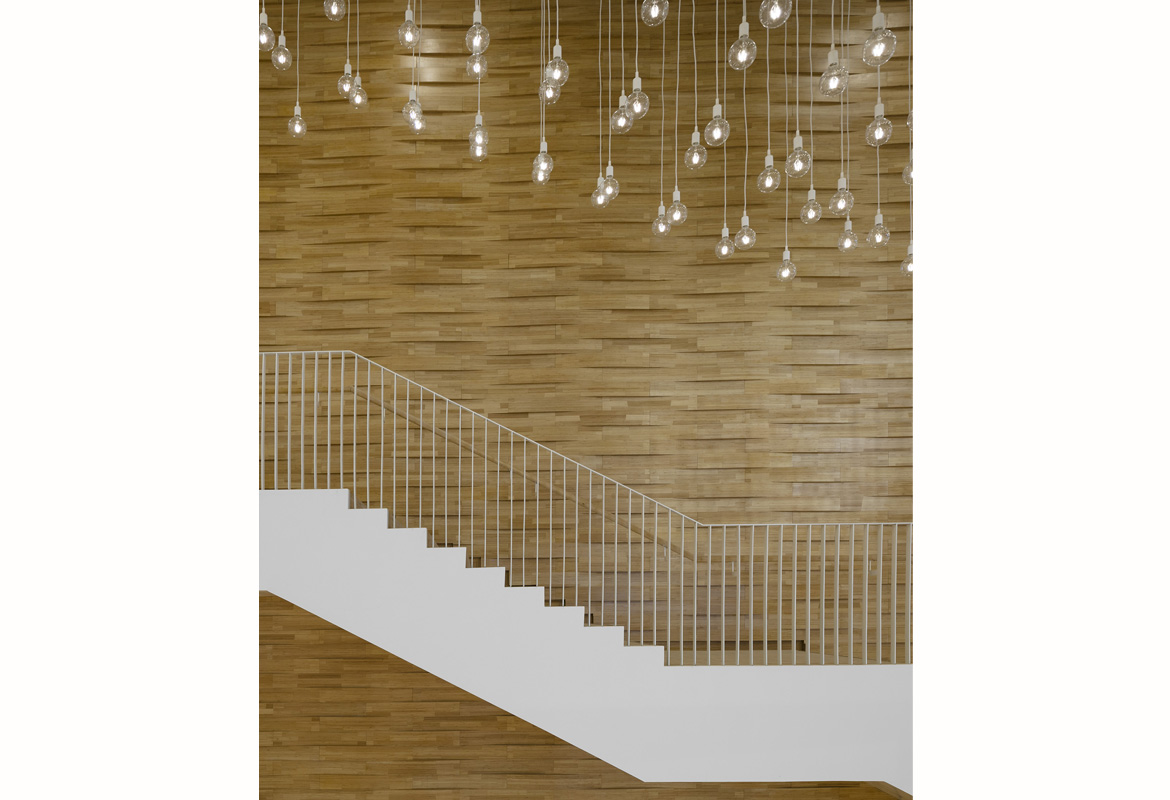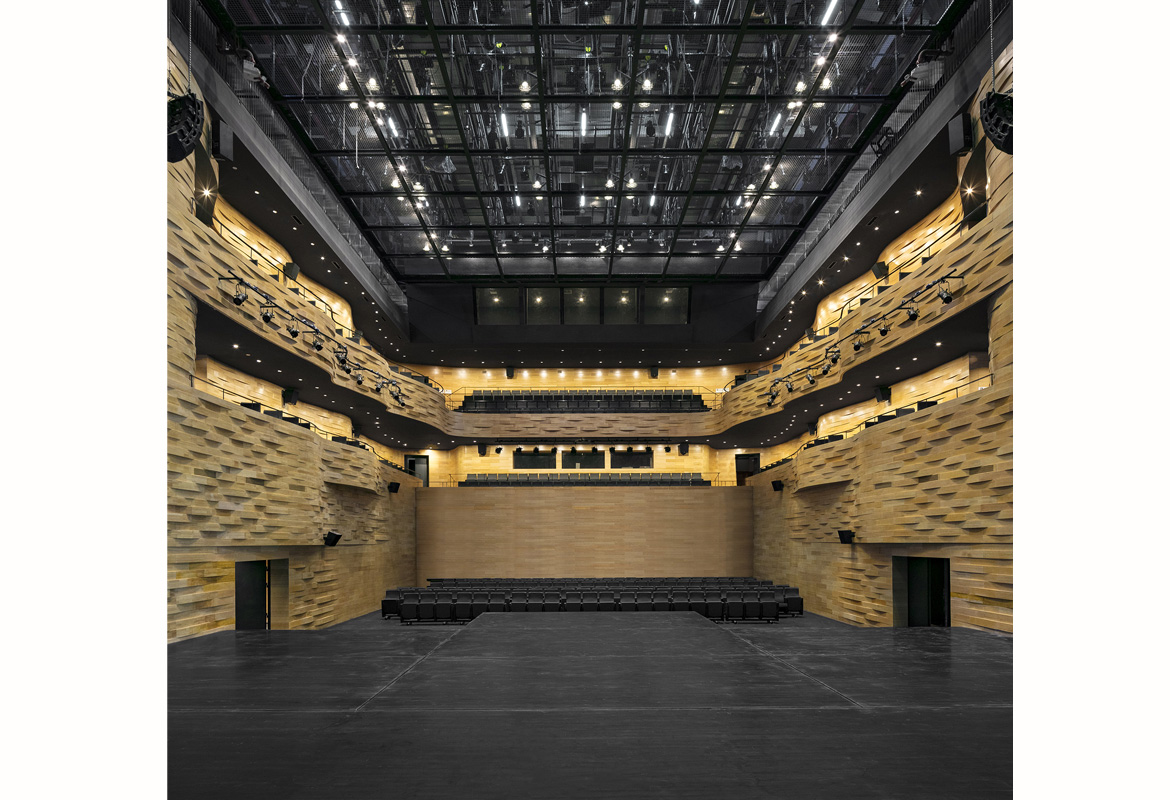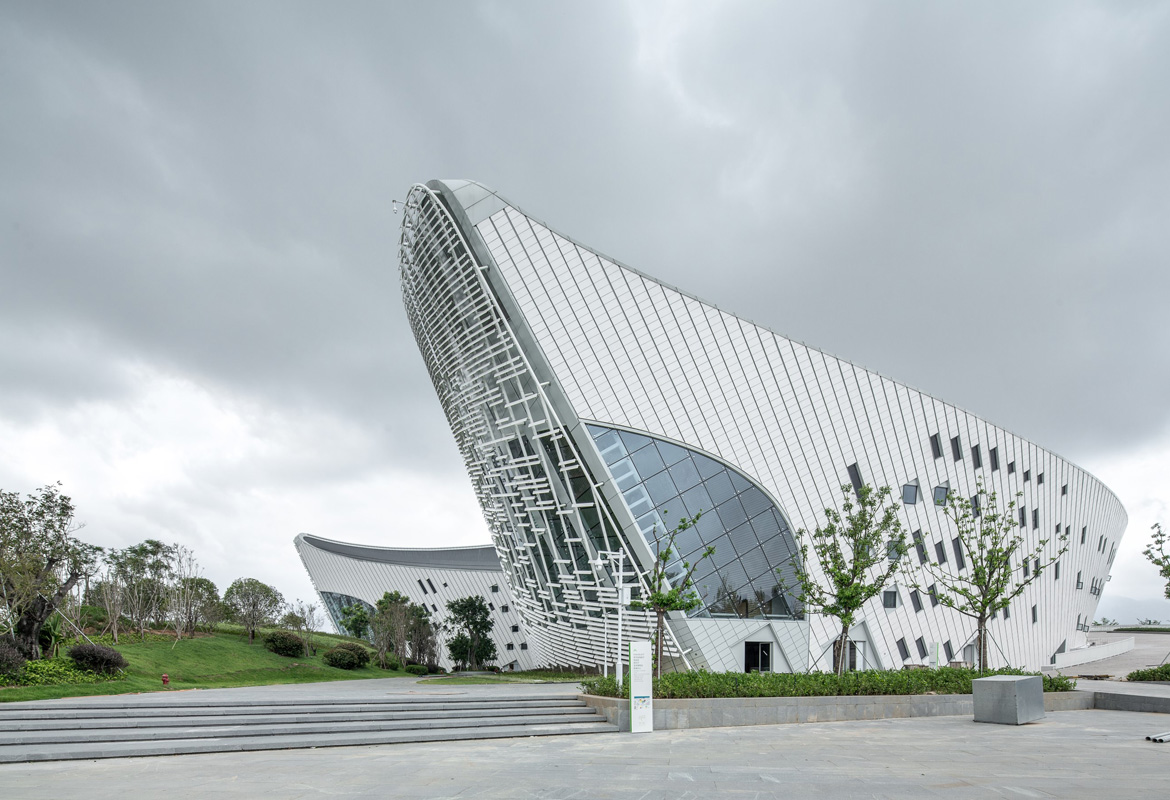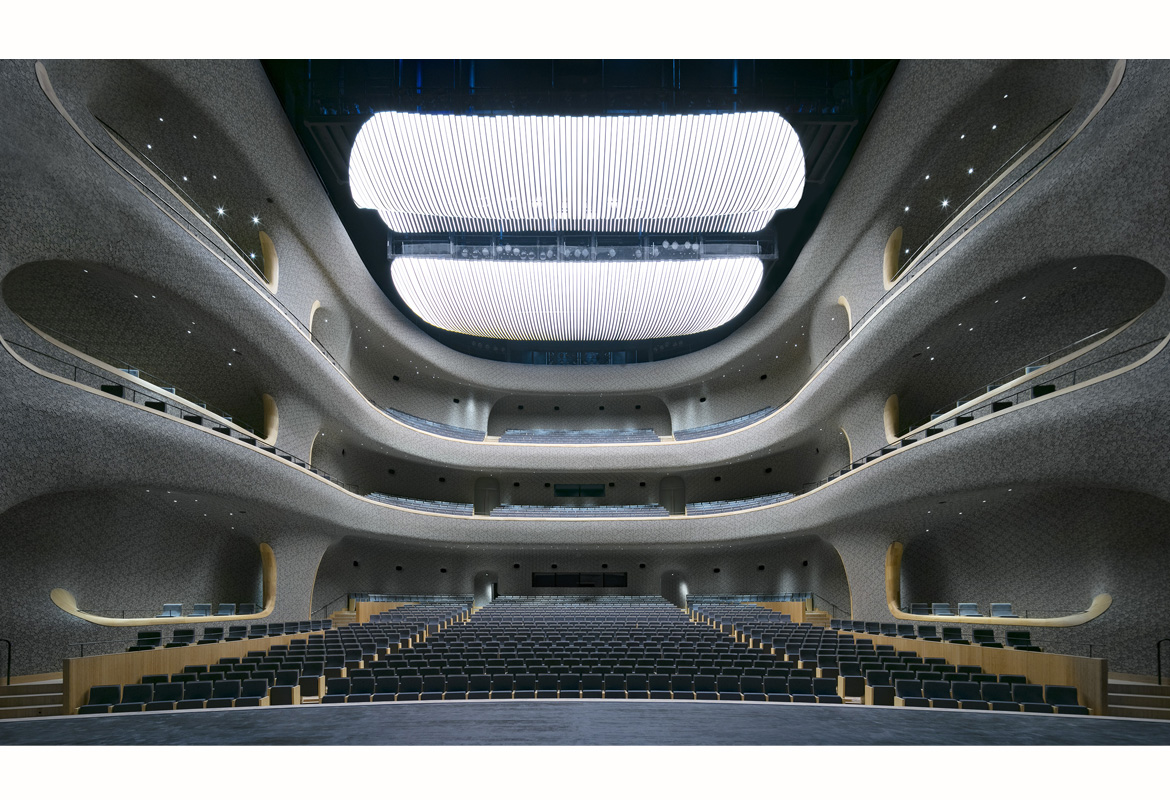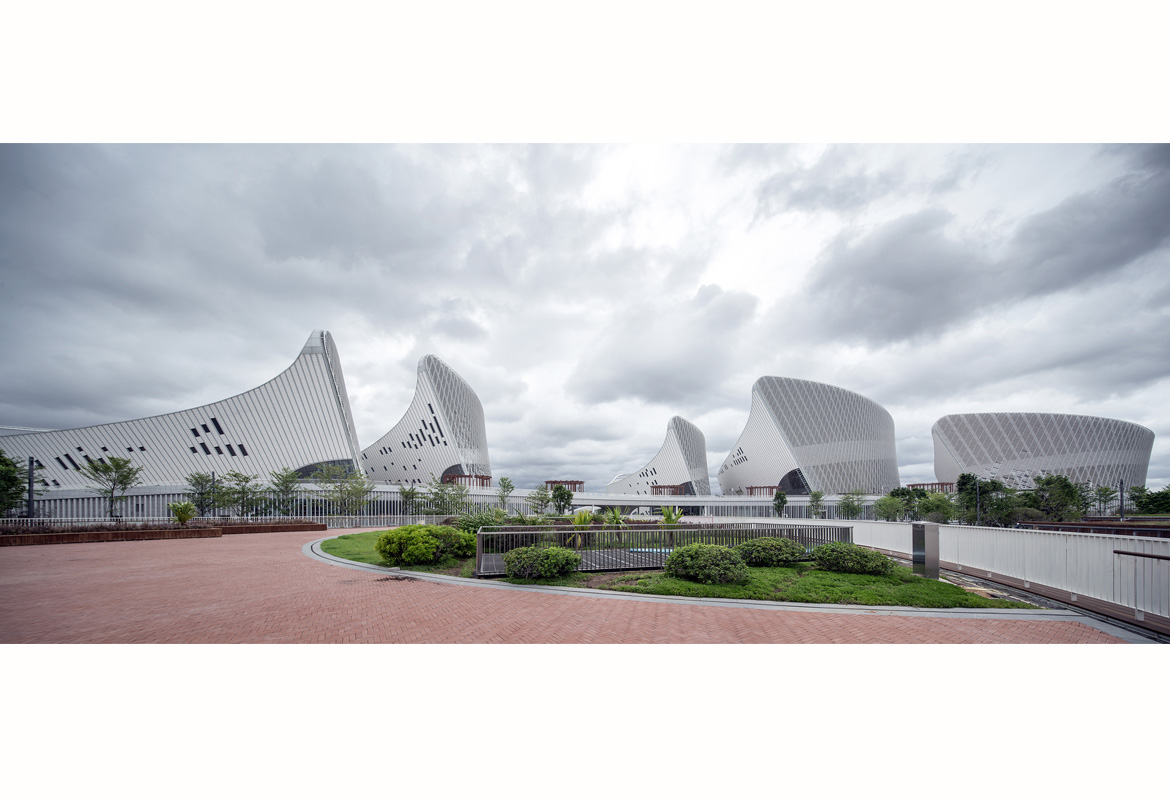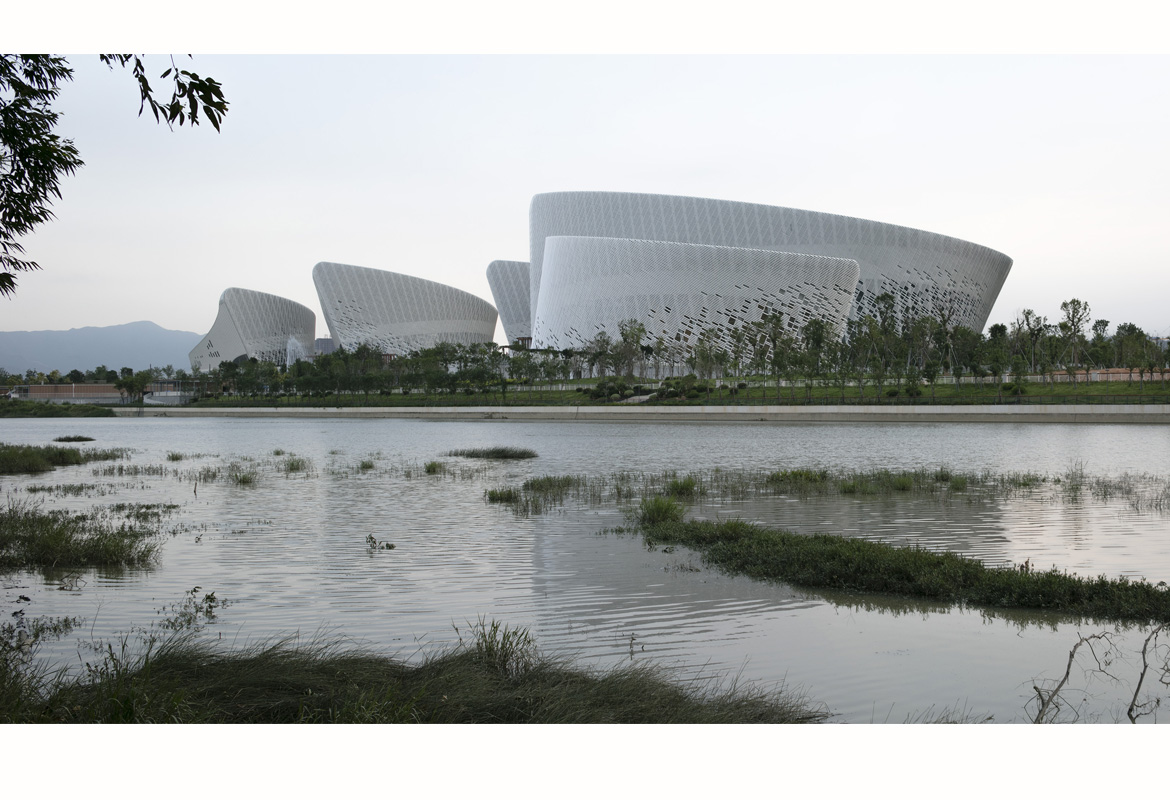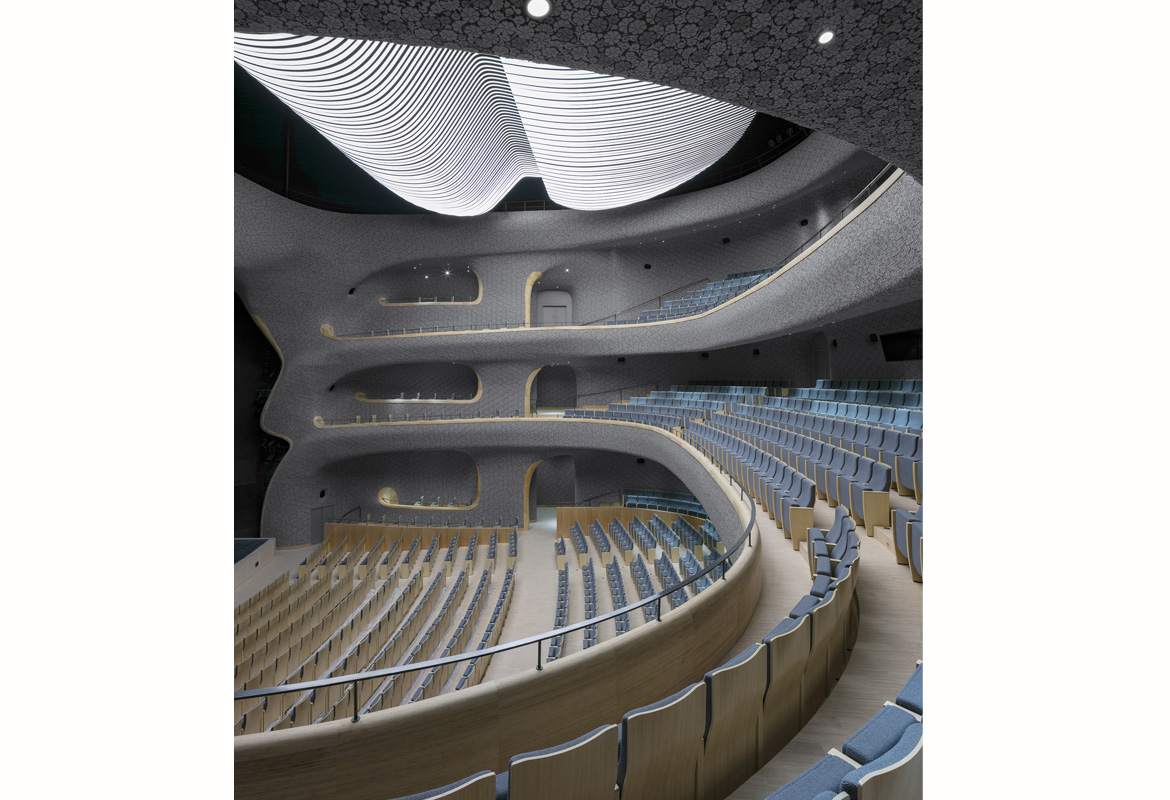 STRAIT CULTURE AND ART CENTRE
Fuzhou, China
Invited International Competition 2014 - 1st Prize
Client: Mawei New Town construction Development Co. Ltd.
Gross area: 164.043 m2
Construction 2014-2017

After winning the first prize in the international invited competition in January 2014, PES-Architects and China Construction Engineering Design Group Corp. CCEDGC signed the full scope design contract in June 2014. The preliminary design was finished in November, with a gross floor area of 151 821 m2. The construction work will start at the beginning of 2015, and the cultural complex is planned to be finished by the end of 2017.

The starting point for the design was "Extraordinary experiences for ordinary users", with the aim of creating a new type of "cultural shopping mall". The PES-Architects design team also sought to formulate a cultural space program, as in the form of a bridge over the Liangcuo River, which separates the building site into two parts.

The buildings resemble the petals of a jasmine blossom, the city flower of Fuzhou. Five different venues are linked by a single-level "Culture Concourse" lobby space. The lobby spaces and roof terrace are open to the public. The roof is accessed via smooth ramps from both sides of the building, embracing the central "Jasmine Plaza", which connects the culture complex to the riverfront of the Minjiang River.

On the underground level, a "Shopping River" is located along Liangcuo River to connect the landscape actively to the building functions and to attract visitors entering from the metro station into the cultural buildings.

The five "Jasmine Petal" venues comprise: a multifunctional theater with 700 seats an opera house with 1,600 seats a concert hall with 1,000 seats an art exhibition building a movie center with six movie halls

Dividing the large cultural complex into smaller units creates human-scale spaces both inside and outside. The public interiors are integrated into the landscape of the "Jasmine Gardens" around the building. Each of the venues is entered via an impressive curved and ramping gallery space, shaded by a screen façade made of white glazed ceramic louvers. The interior of these galleries is made of bamboo, adding to the natural feel and Chinese character of the project.