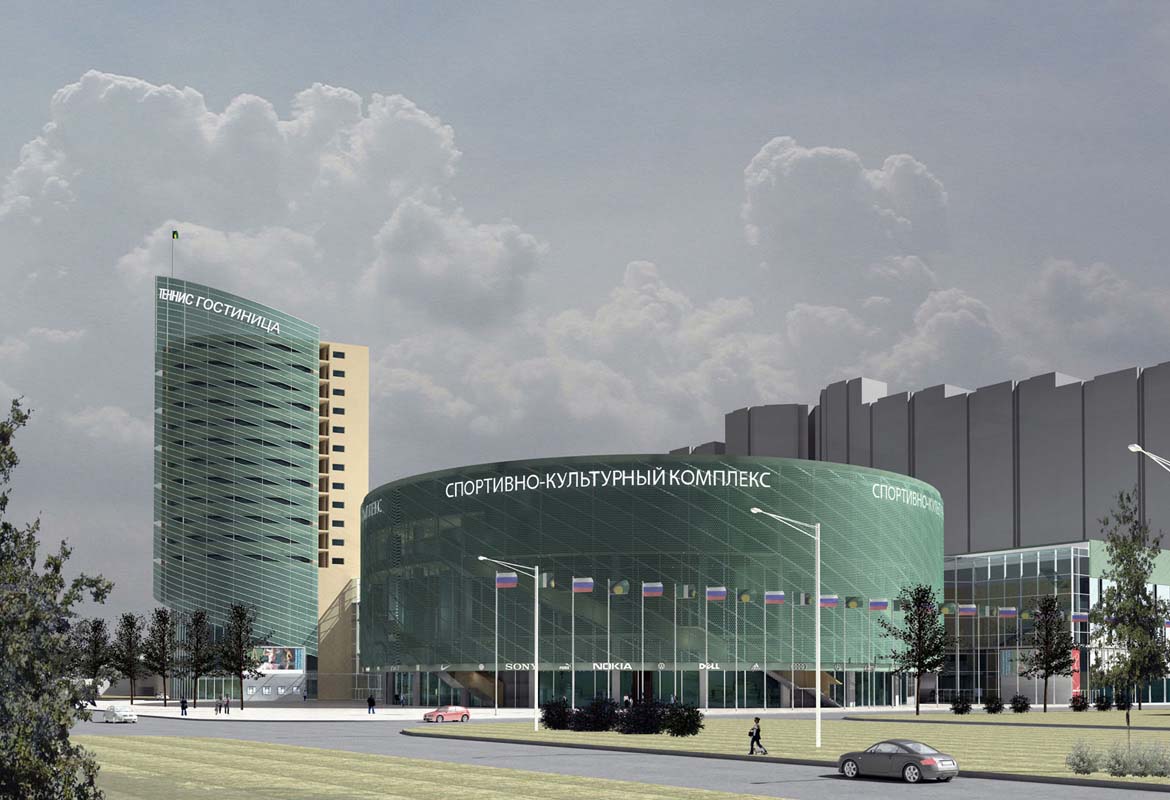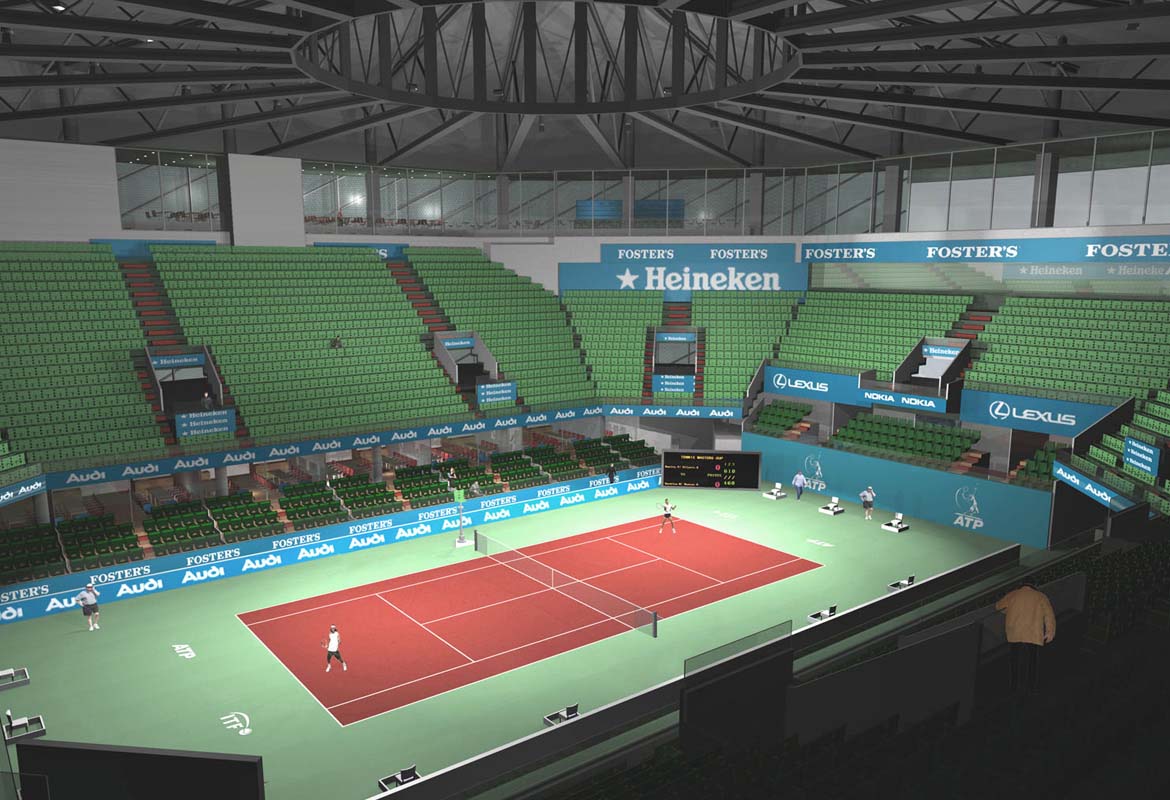 YEKATERINBURG SPORTS & CULTURAL CENTRE
Yekaterinburg, Russia

Date: Planning permit approval March 2010
Client: Hansastroi Oy - ЗАО «Ханса Строй»
Uralsky Tennis Center - Уральский теннисный центр
Project Areas: Total: 95.900m²

The Yekaterinburg Sports & Cultural Centre is located about 3 kilometres to the south west of Yekaterinburg Centre. The Centre is made up of 3 parts; the round multi-purpose arena, the rectangular entertainment block and the wedged shaped club and hotel block. Linking these clearly defined volumes is the glazed main entrance lobby.

The round 5020 seat multipurpose arena which can be used as an ITF approved Centre-Tennis Court has been raised up by 5.5 metres. This allows for access to shops and service from the street and to the ticket office, cloak room and toilets from the main lobby access.

The entertainment block is split into two parts. On the lower two levels are the cinema, bowling alley, bars and billiard hall as well as staff changing and resting facilities and an externally accessible office/management centre. On the third floor are located 3 multipurpose halls, 2 of which have retractable seating for 1580 spectators and the other has a permanent viewing deck with 140 seats.

The main arena and all of the multifunctional halls have dedicated changing facilities and press spaces, and are designed so that they can be used for international tournaments in Tennis, Volley-Ball, Basketball, Futsal, Handball and Floor-Ball.

The club and hotel block is primarily accessed from the main entrance square to the North. From which two individual lobbies allow access to either the 5 storey recreational centre or the 12 storey hotel tower above.

From the street the Ural Tennis-Centre has a distinct character which is defined by the unique perforated rhombus shaped copper panels highlighting the round arena and the curved hotel tower. This, the impressive glass lobby and the solid entertainment block create a composition of buildings that react to the surrounding streets and provide Yekaterinburg with a world class Sports and Cultural Centre.