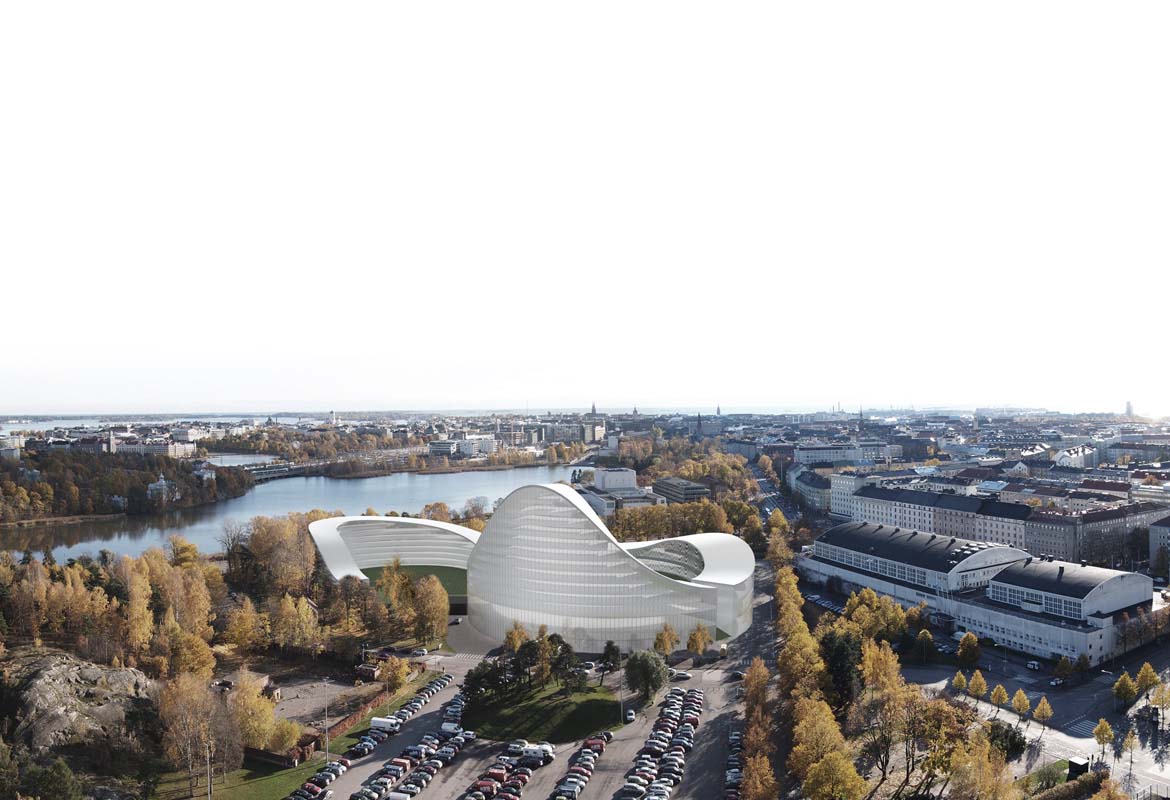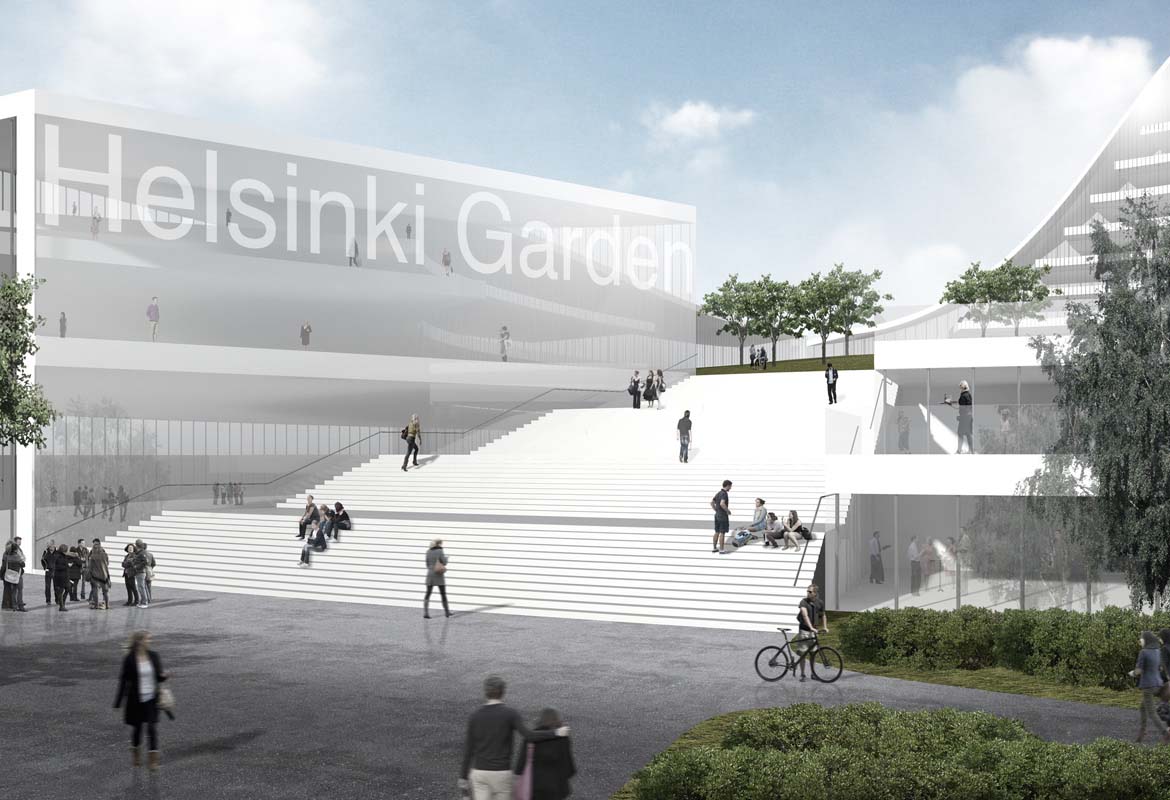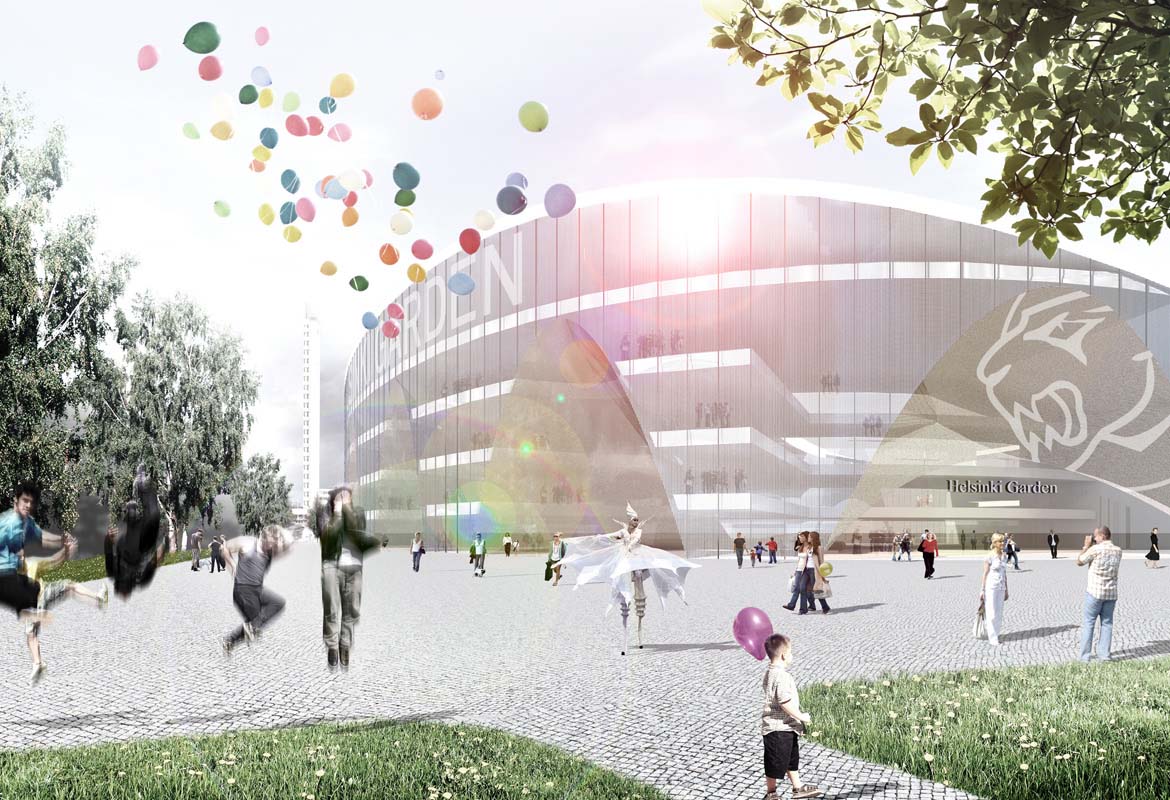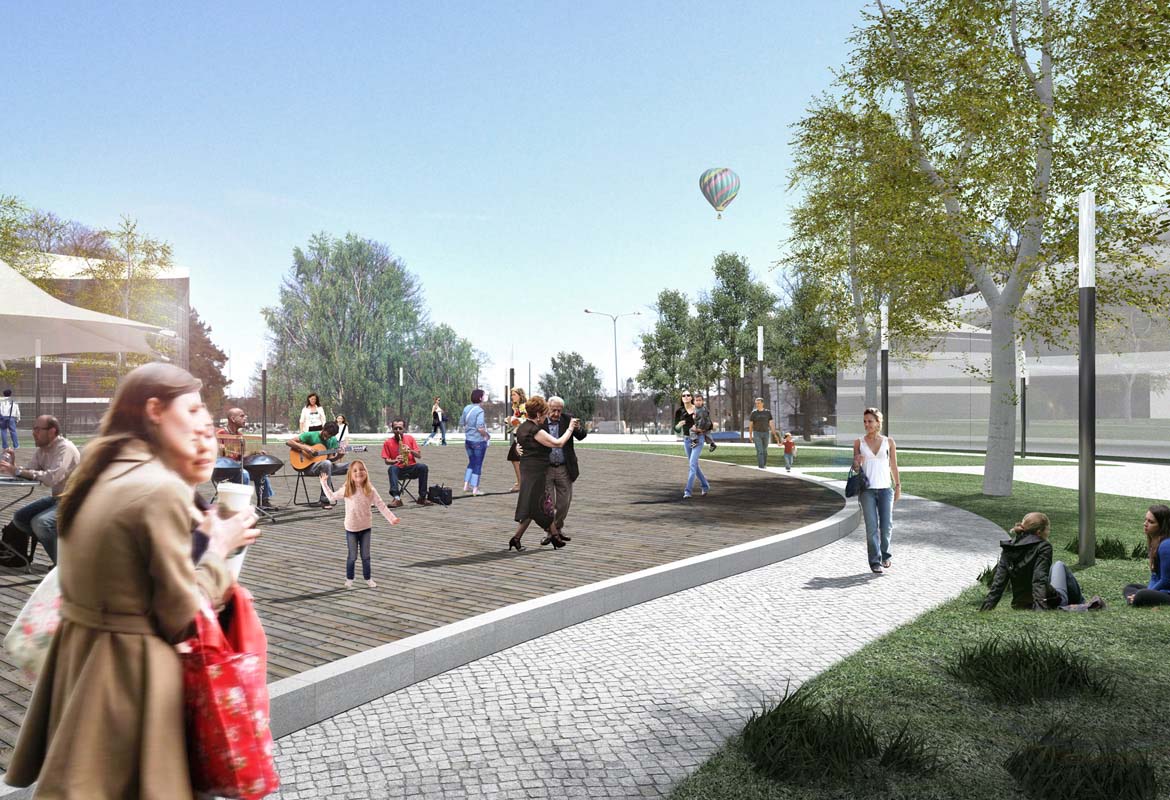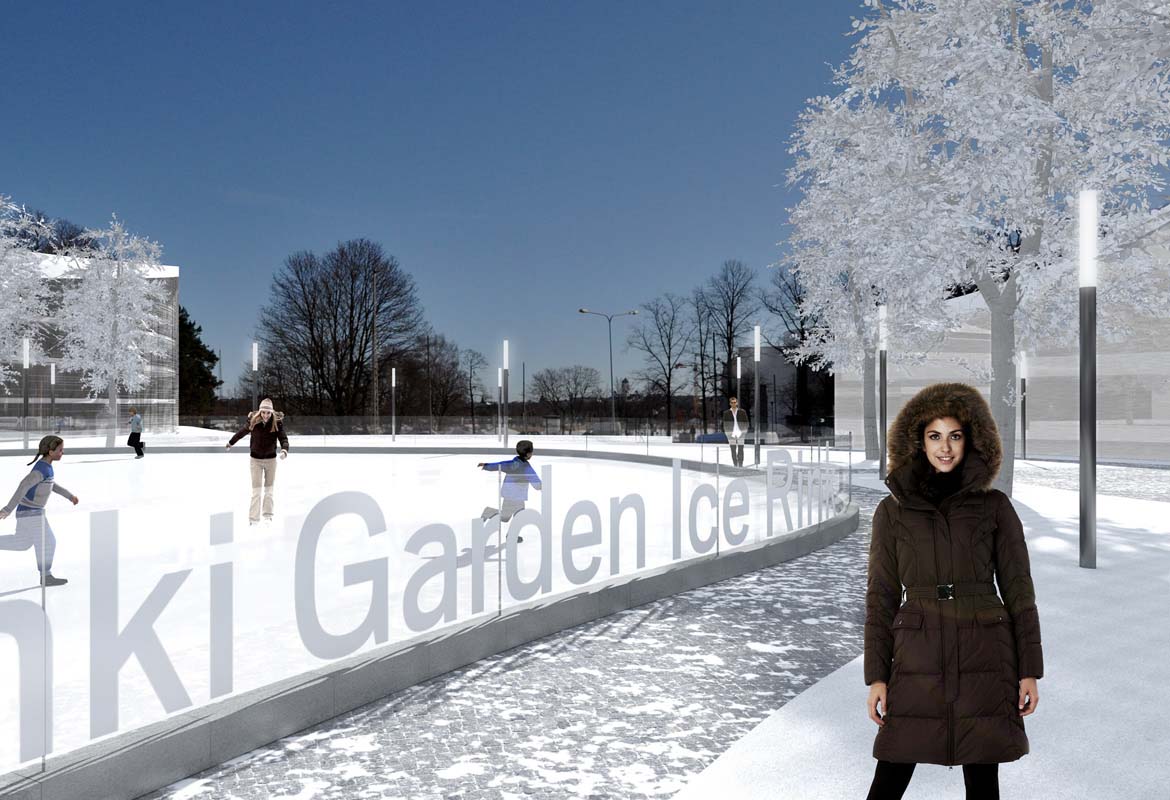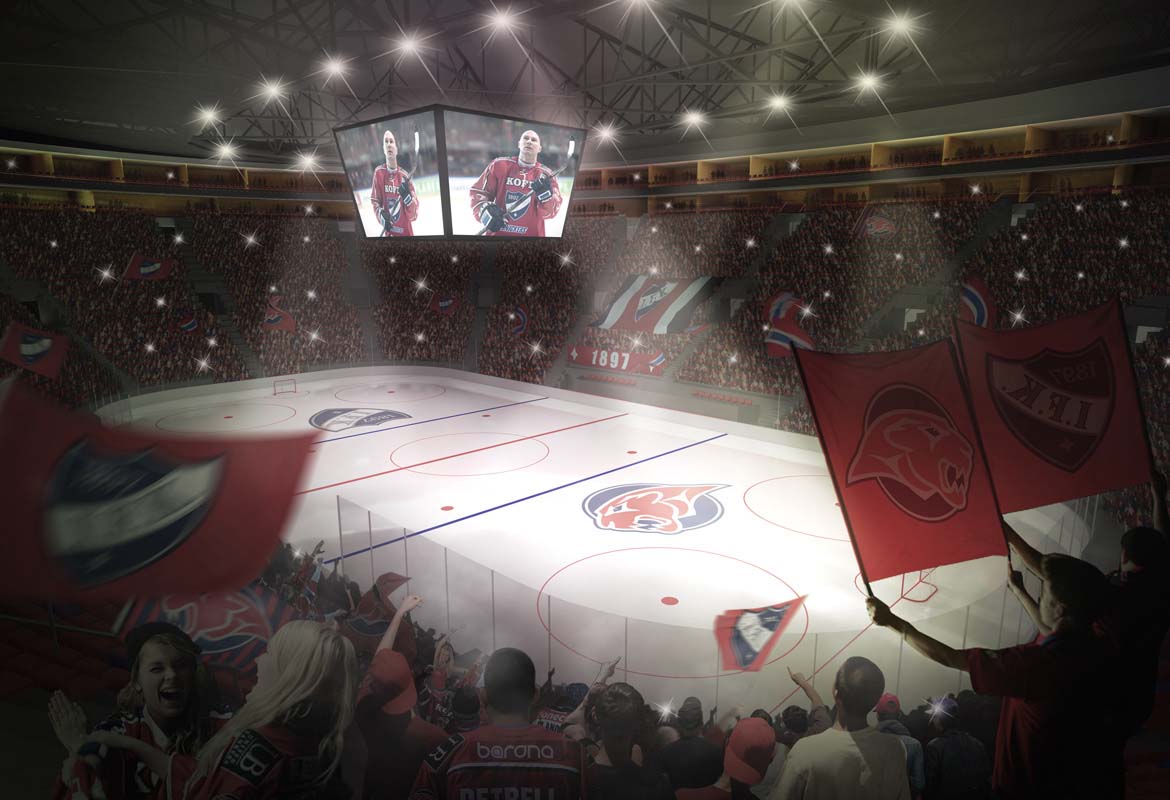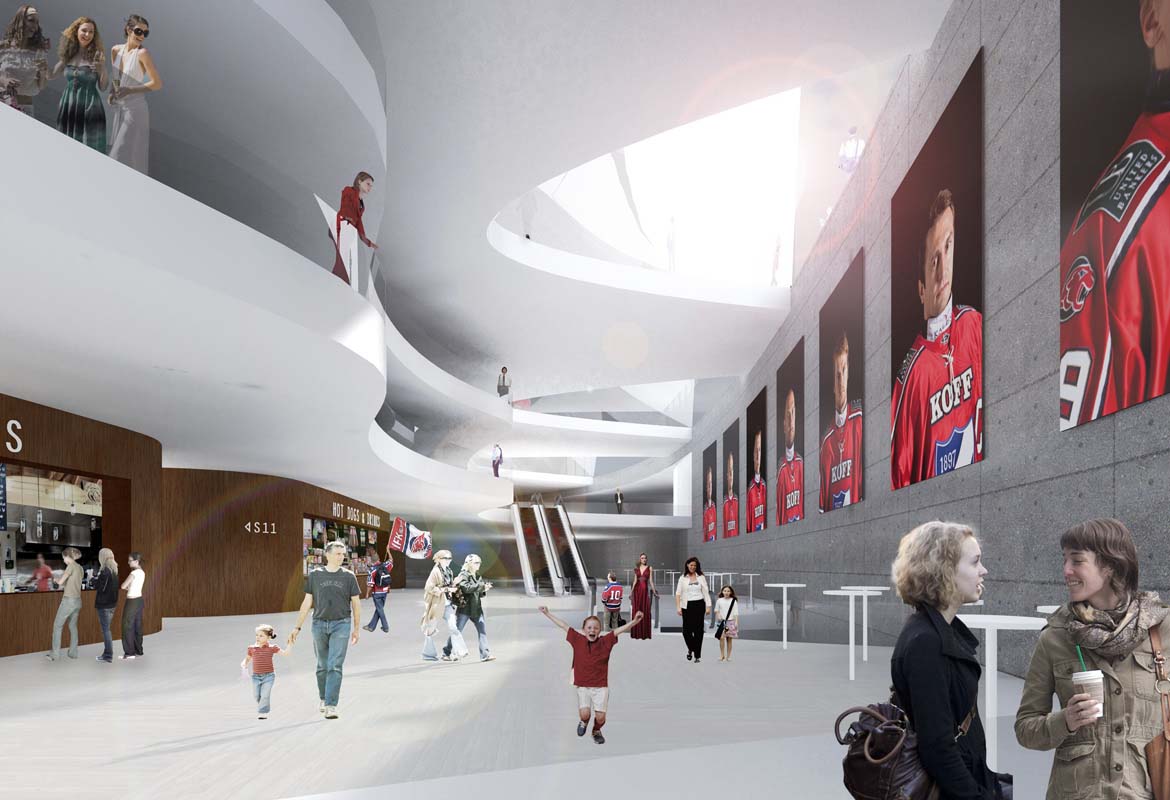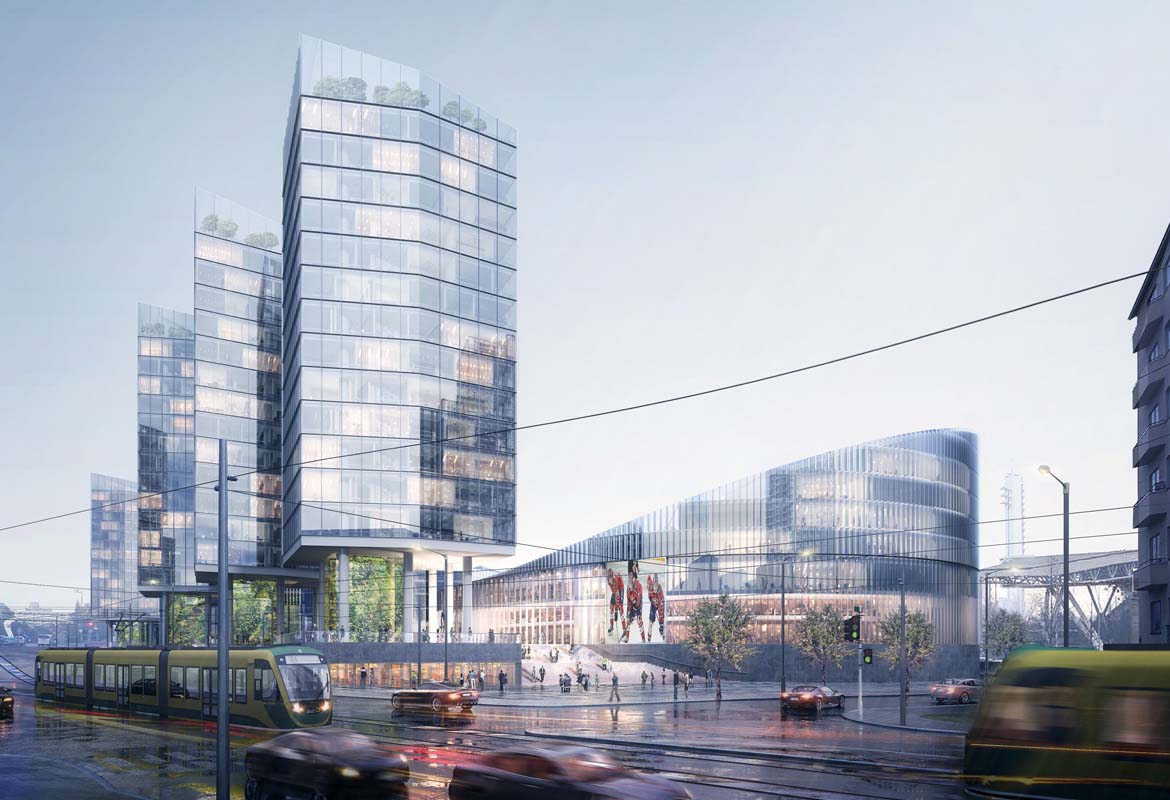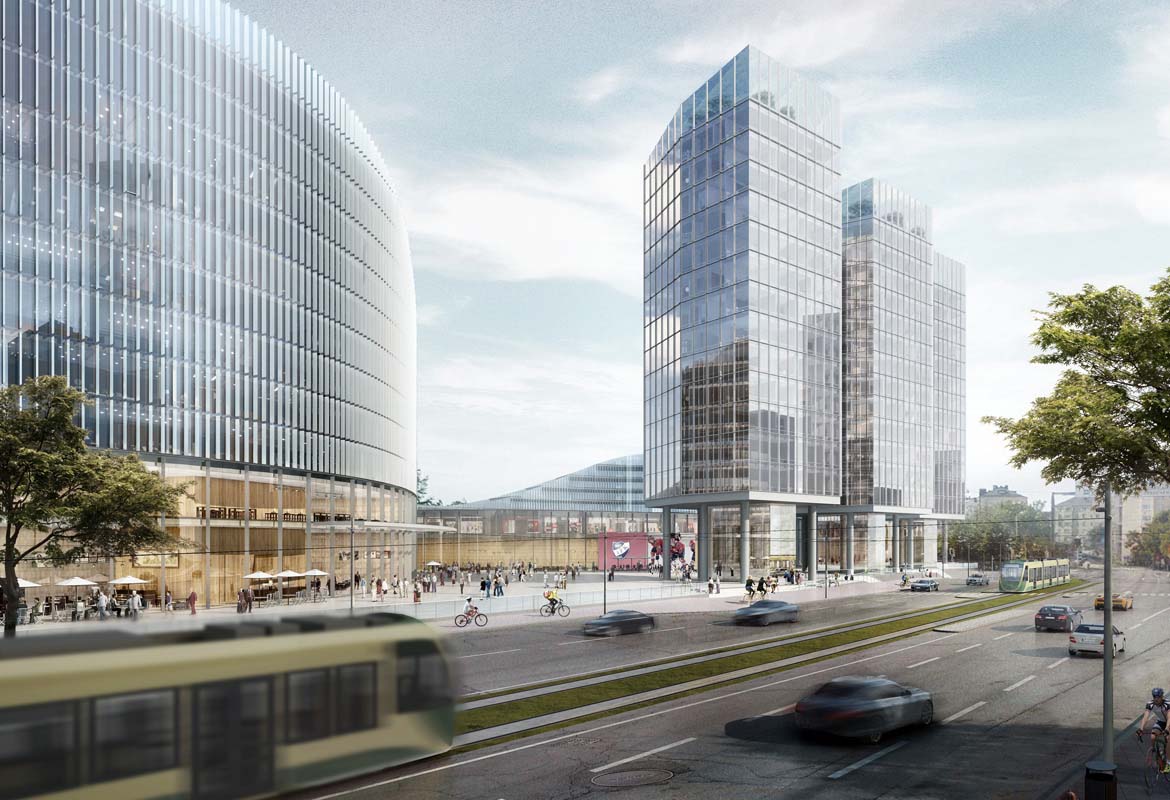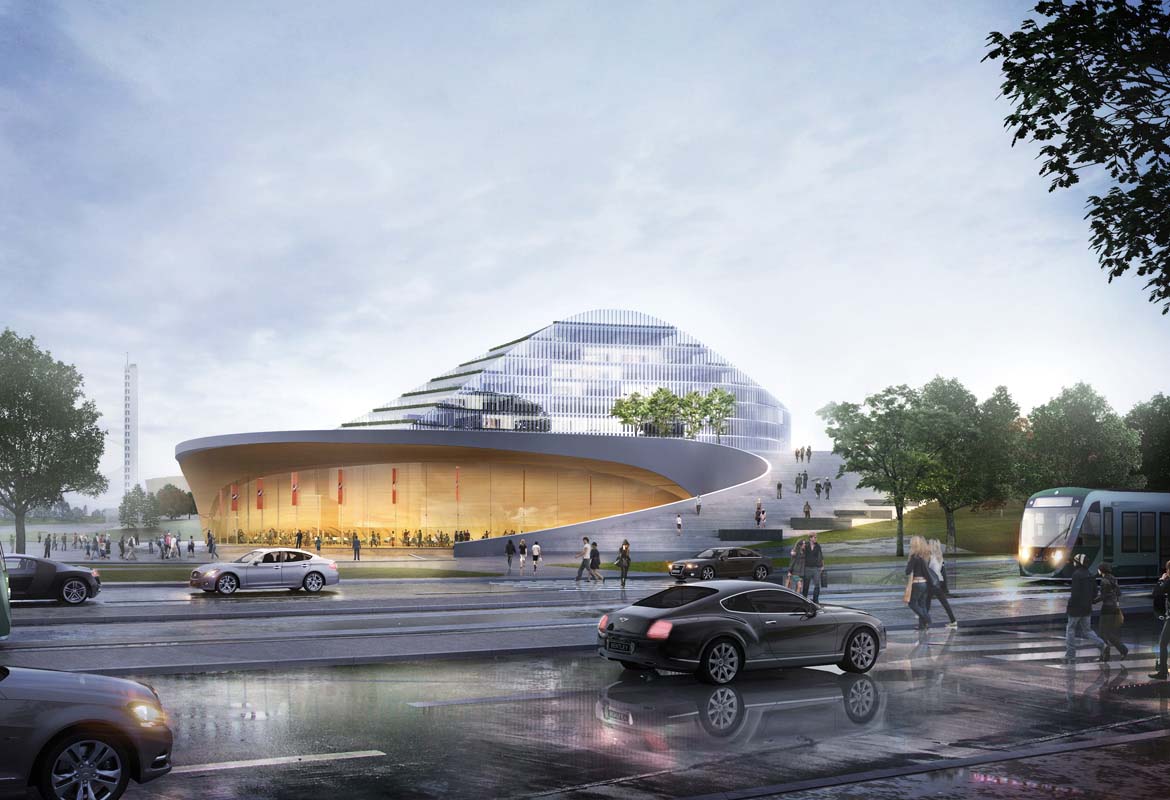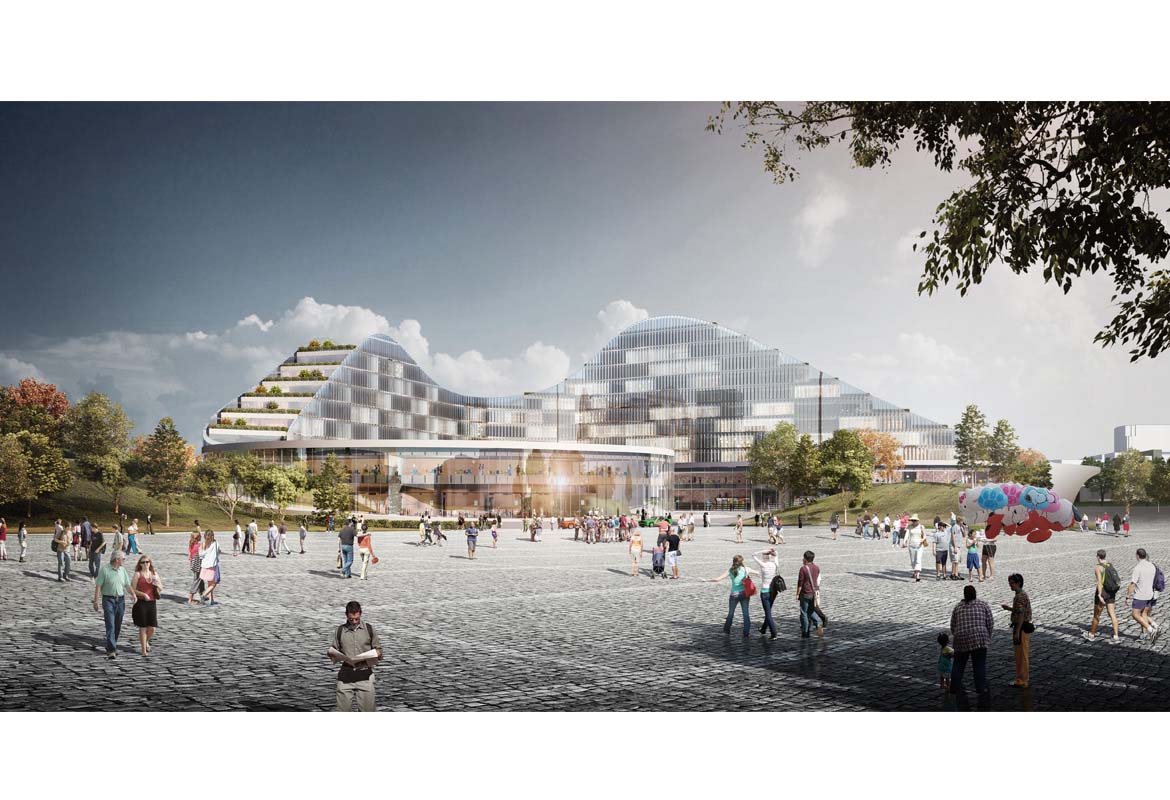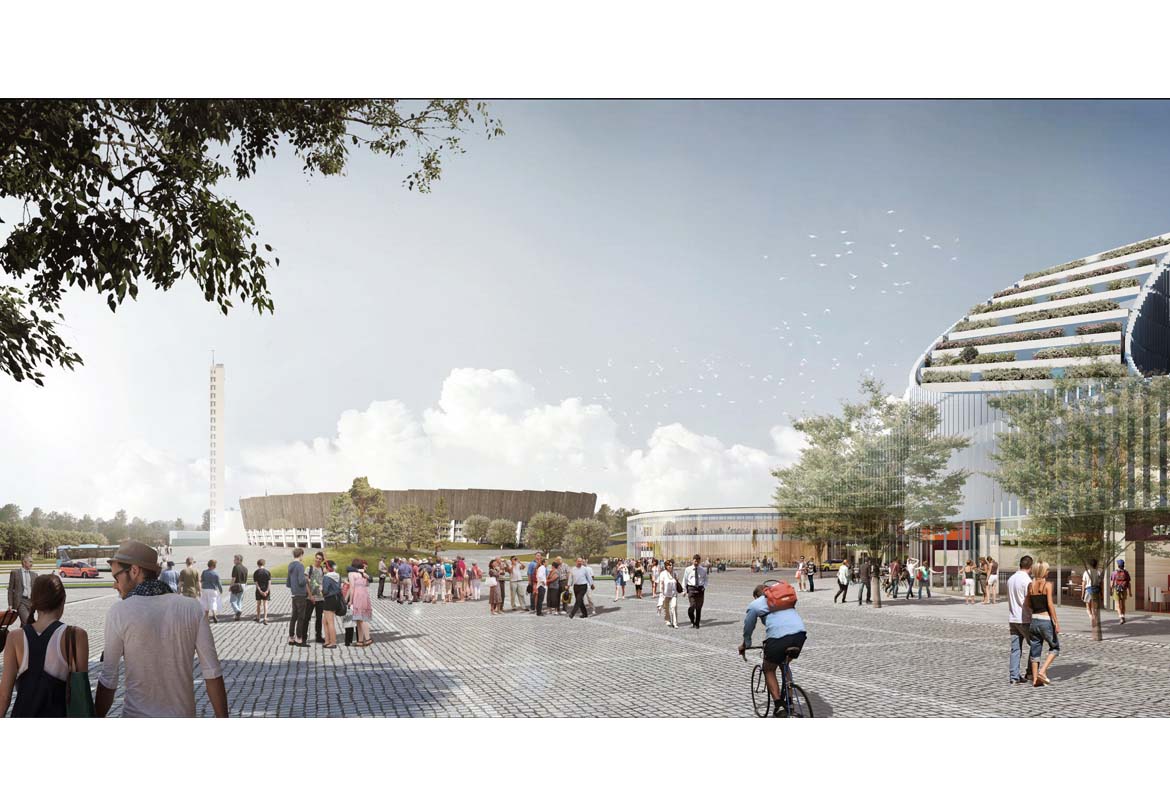 HELSINKI GARDEN
Helsinki, Finland
Preliminary Concepts 2012-2016
Client: Oy HIFK-Hockey Ab
HIFK (Idrottsförbundet Kamraterna Helsingfors) is a premier league ice hockey club in Helsinki.
GSP Group Oy

Gross floor area: estimated 180 000 m2

Basic Functions: Ice-hockey arena
Practice rink and sports centre
Retail and commercial spaces
Sports injury clinic
Gym
Hotel and Spa
Offices
Restaurants
Apartments
Parking Halls
Project Garden Helsinki is planning to construct a multipurpose recreational complex to house a new arena for HIFK ice hockey team in the centre of Helsinki.

The initial design proposal carried out by PES-Architects was to be placed in the Mäntymäki area along Helsinginkatu, but after much deliberation the City of Helsinki decided to move the development to the North edge of the nationally important Olympic sports park located in the Töölö area in the heart of Helsinki.

PES-Architects have made various studies as a part of the project development process to aid the Client and the City of Helsinki to determine the best possible extents and functional options of the complex.

The objective of the architectural concept is to create the group of buildings or building parts into a compactly woven functional entity that would site on the site without appearing to have a massive presence. The volume of the 11,000-seat arena will be placed predominantly underground to greatly diminish its large mass at street level and to create a possibility to use the arena's roof as a park or garden. The complex consists of below-ground arena and training rinks and extensive parking halls. As well as above-ground commercial spaces, sports-related services, a 200-room hotel, office spaces and residential units.

Initially it is suggested that the existing arena be demolished to make way for the complex, which would be made up of a recognisable, undulating 'S' shaped volume and 6 low towers placed along Nordenskiöldinkatu. However later designs aim to retain the existing ice hockey arena dating from 1966, and to partially convert it into mid-sized basketball and floorball arenas.

The site is particularly challenging as it's area is small in comparison with the spatial needs of the development and since it is bordered by a busy network of streets and the neighbouring sports park. As well as its proximity to the historically significant Olympic Stadium, which must be carefully considered.

The "Helsinki Garden" site is very well served by public transportation and has excellent pedestrian and cycling links to the city centre and Helsinki central park. The hybrid development will not only add to the already unique sports park entity and enliven the Töölö area, but will also expand the active area of the city by increasing the availability and diversity of activities within it.