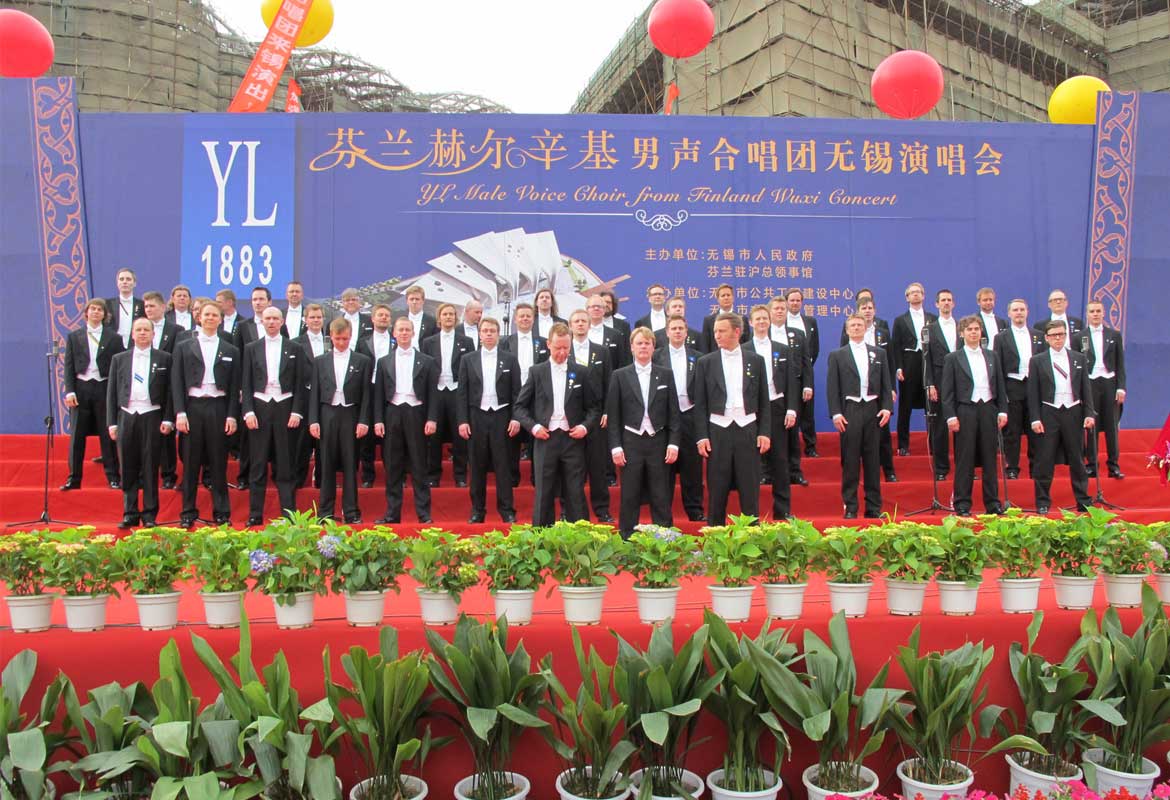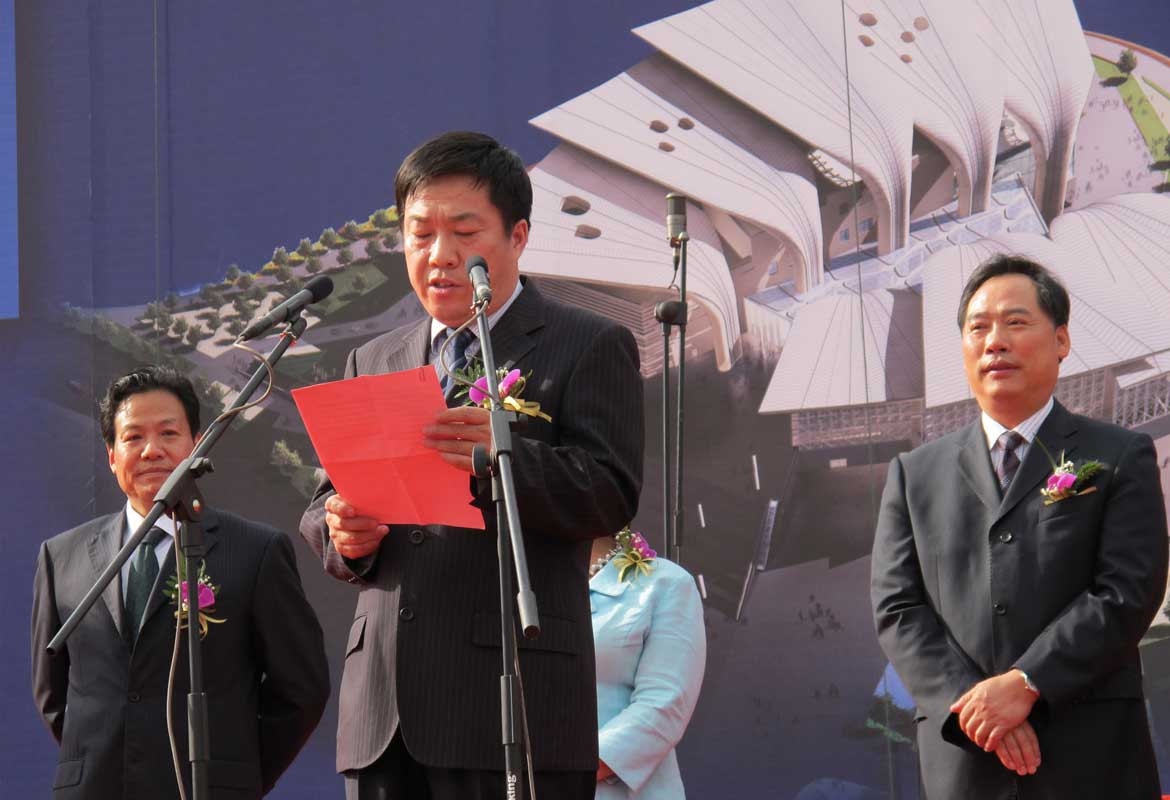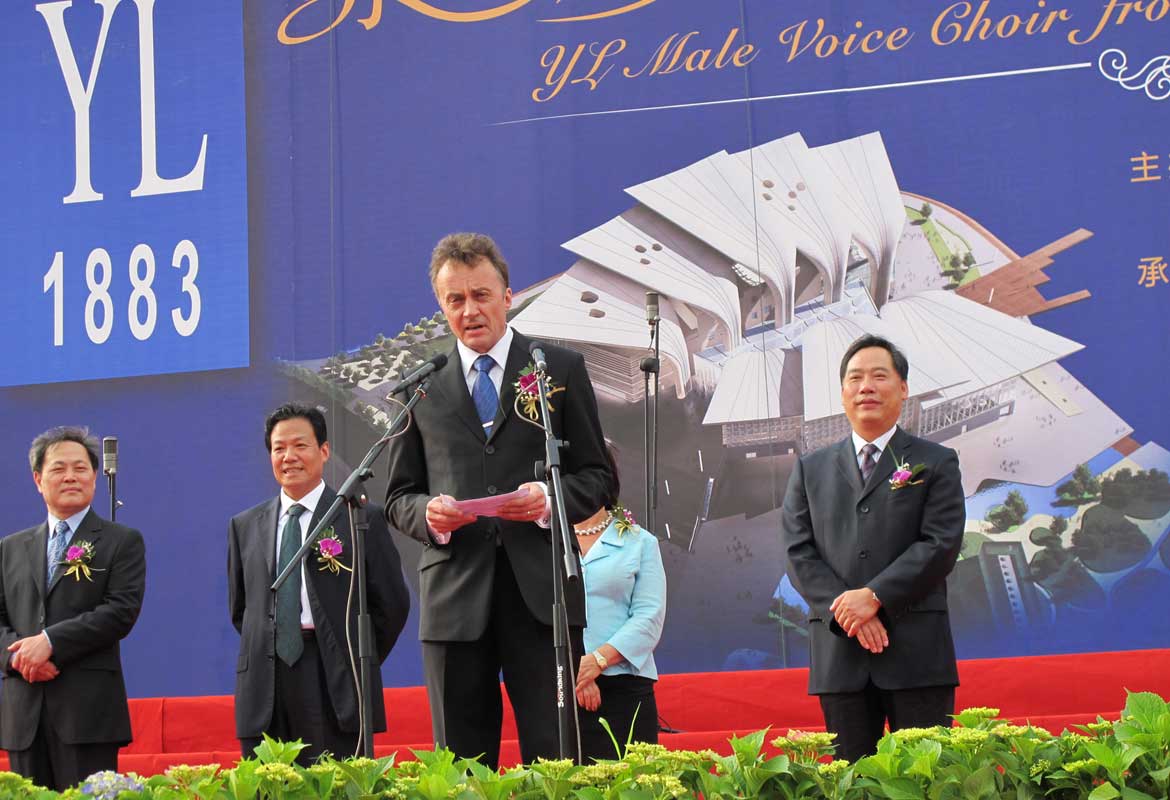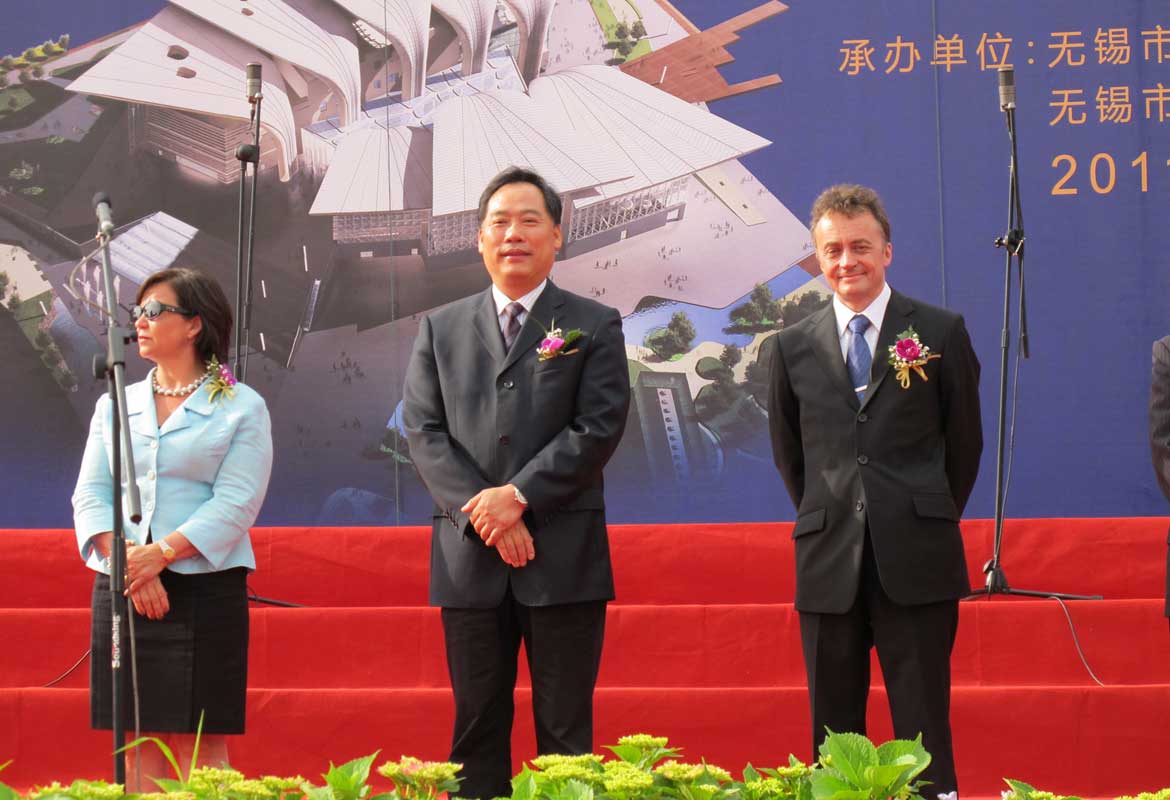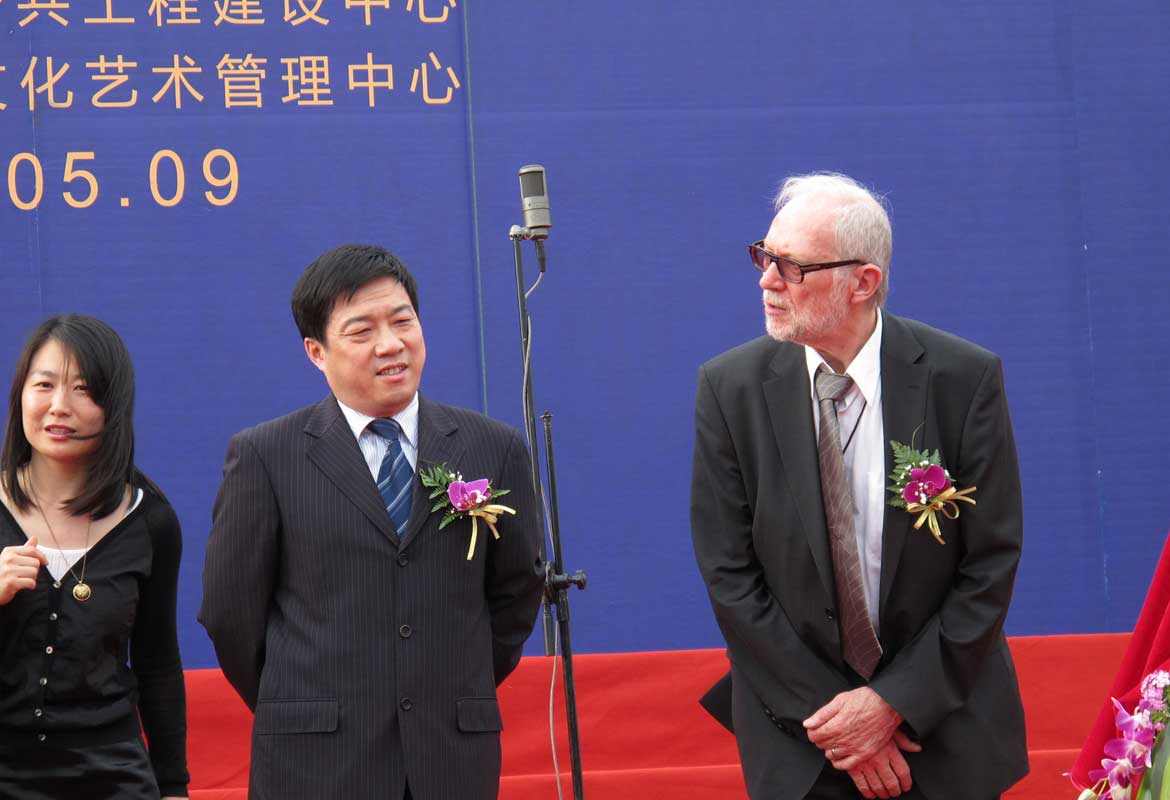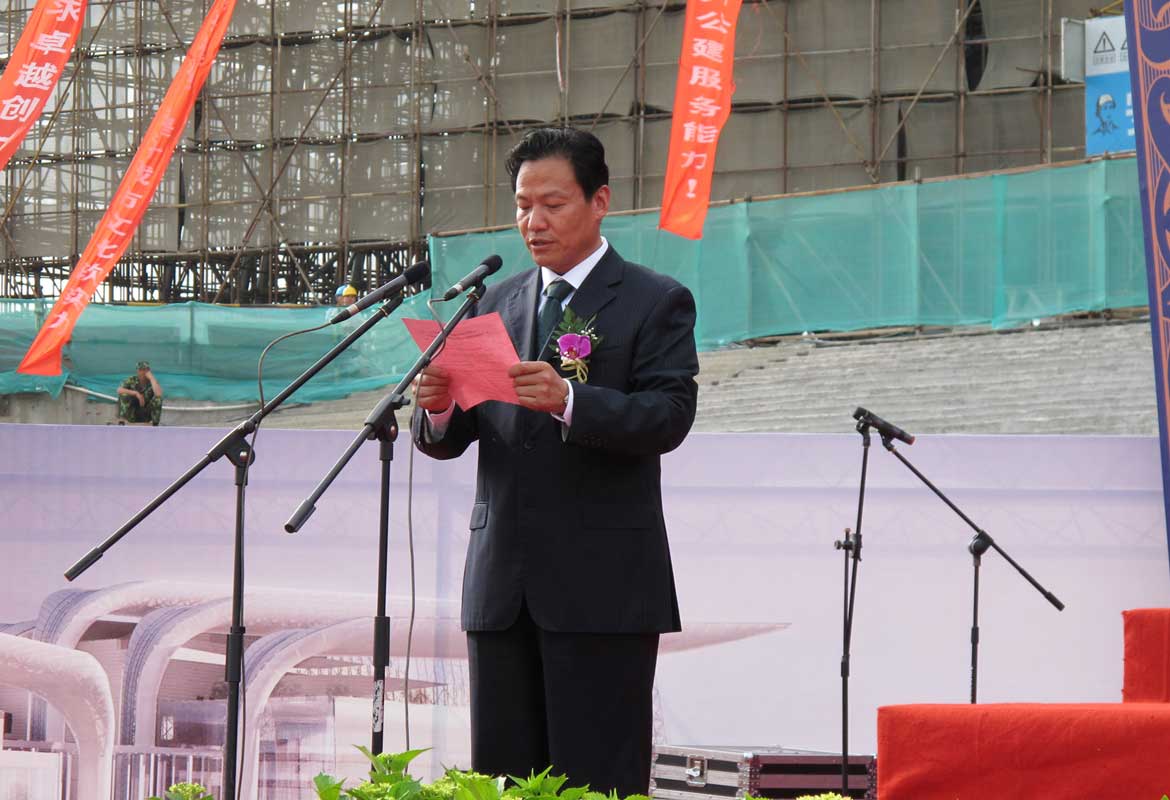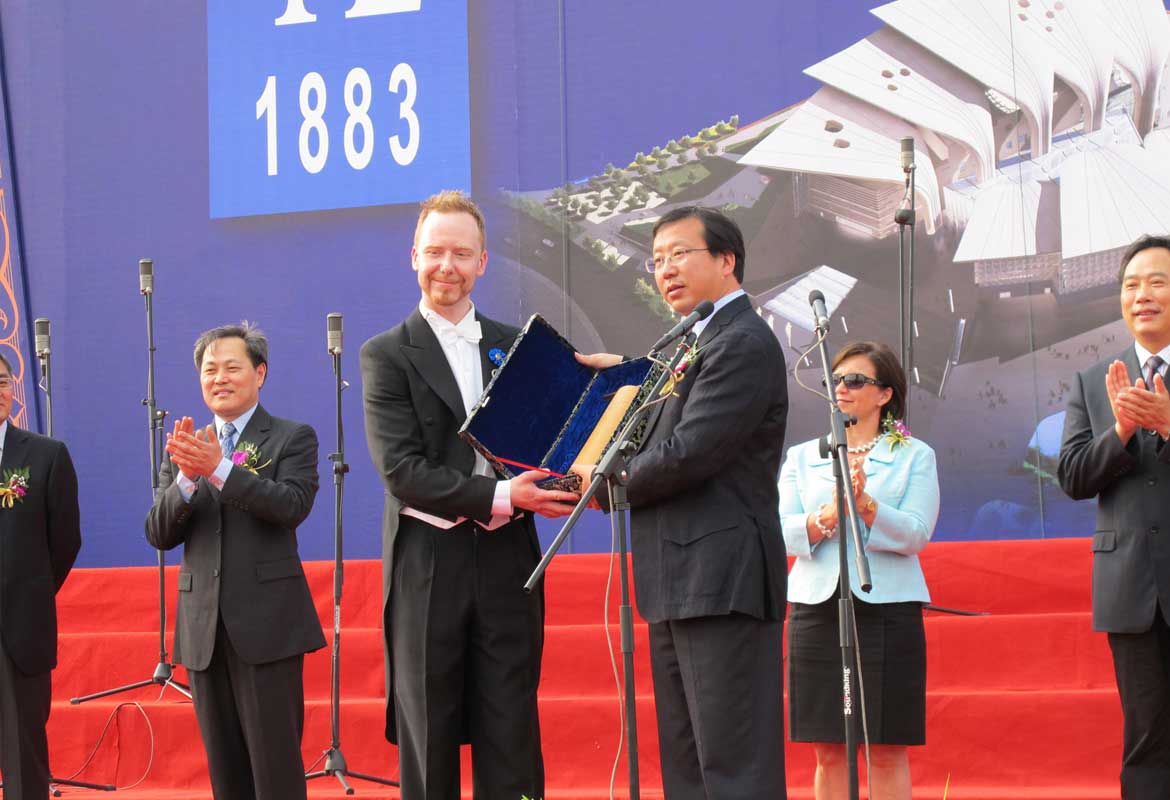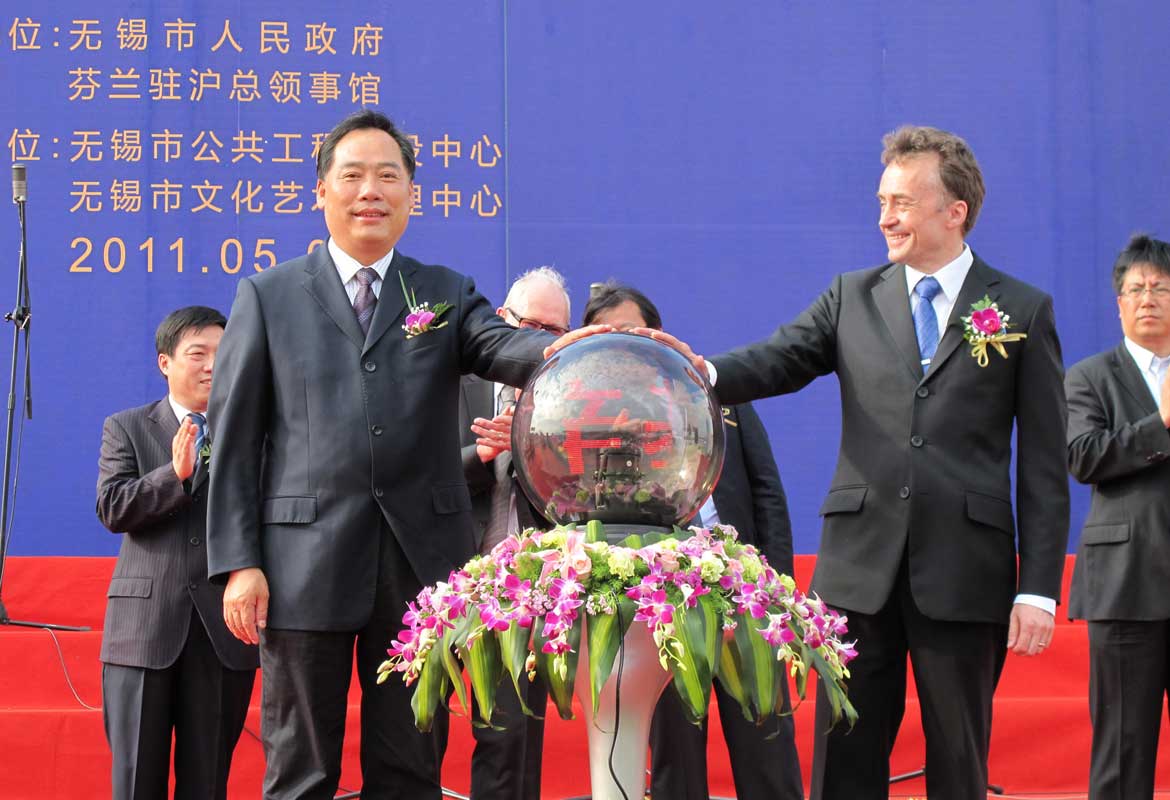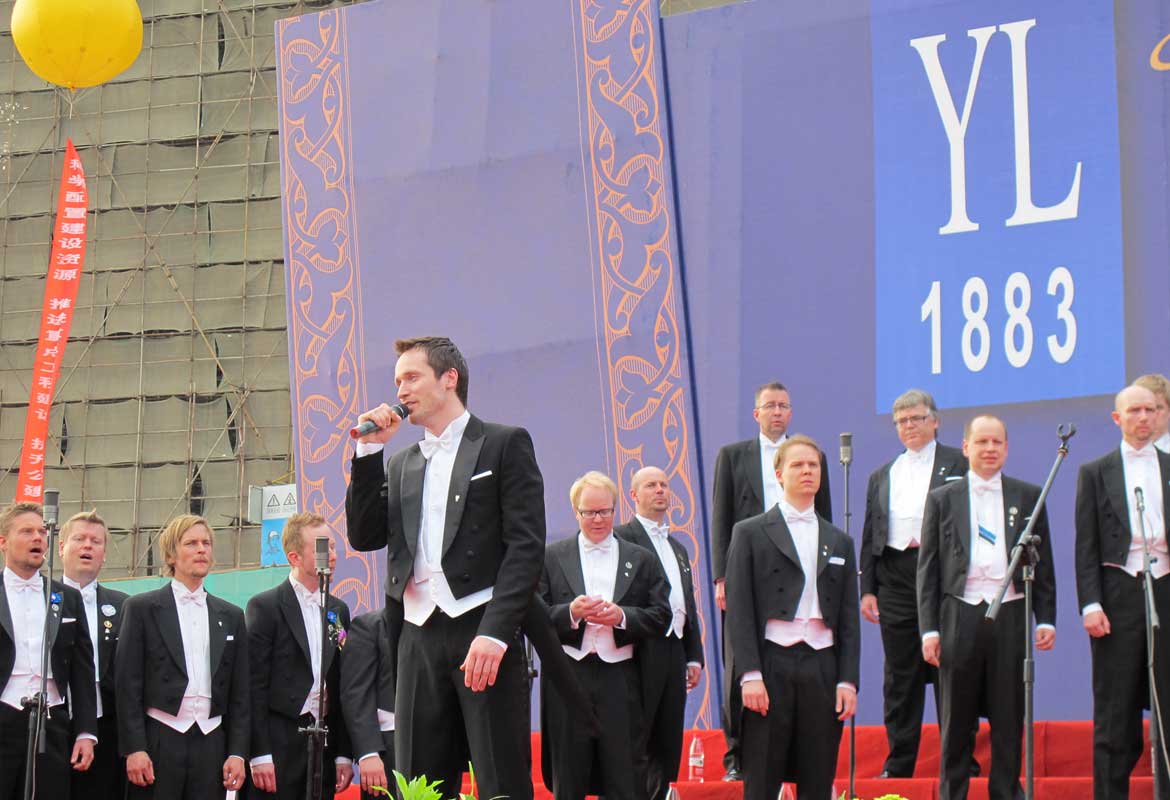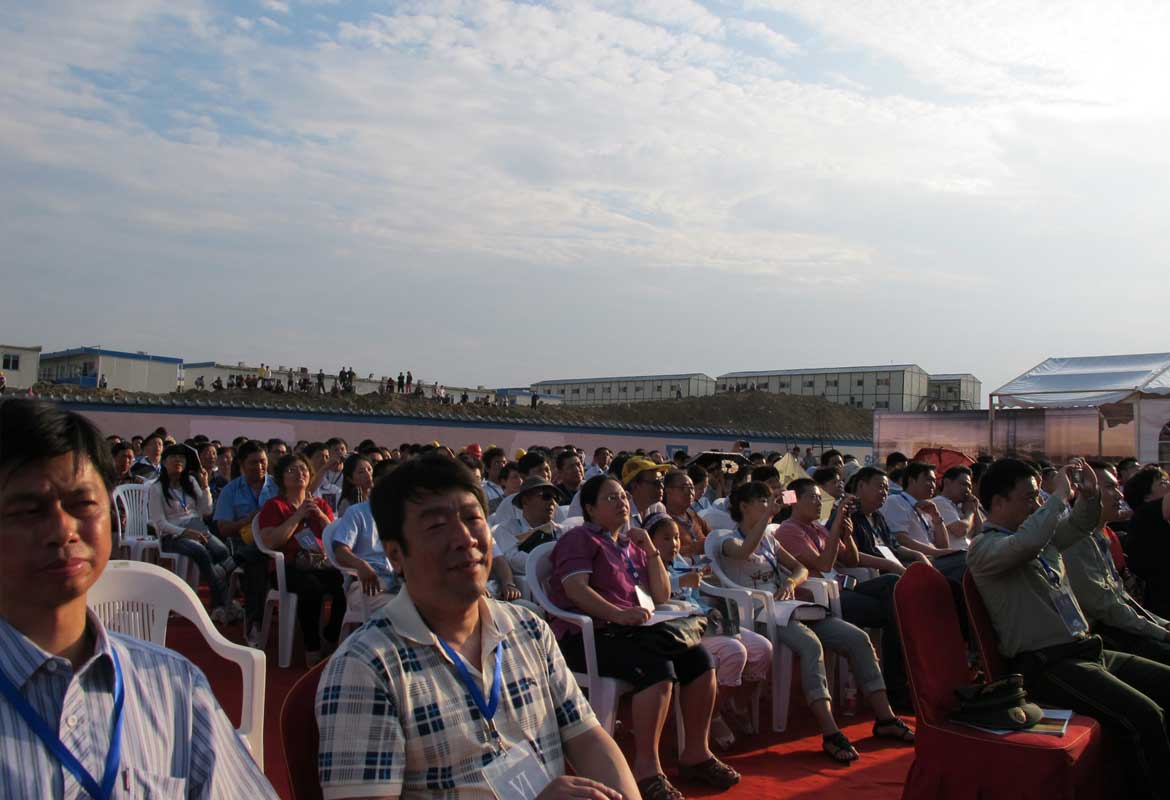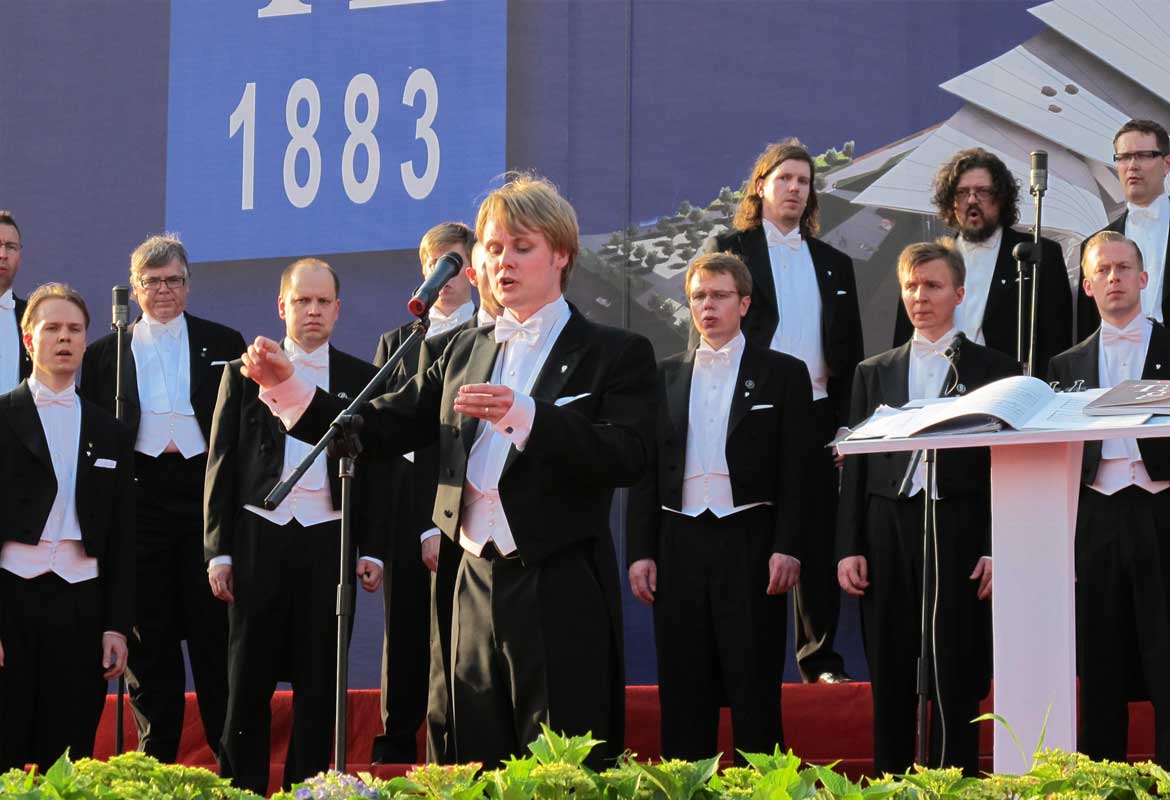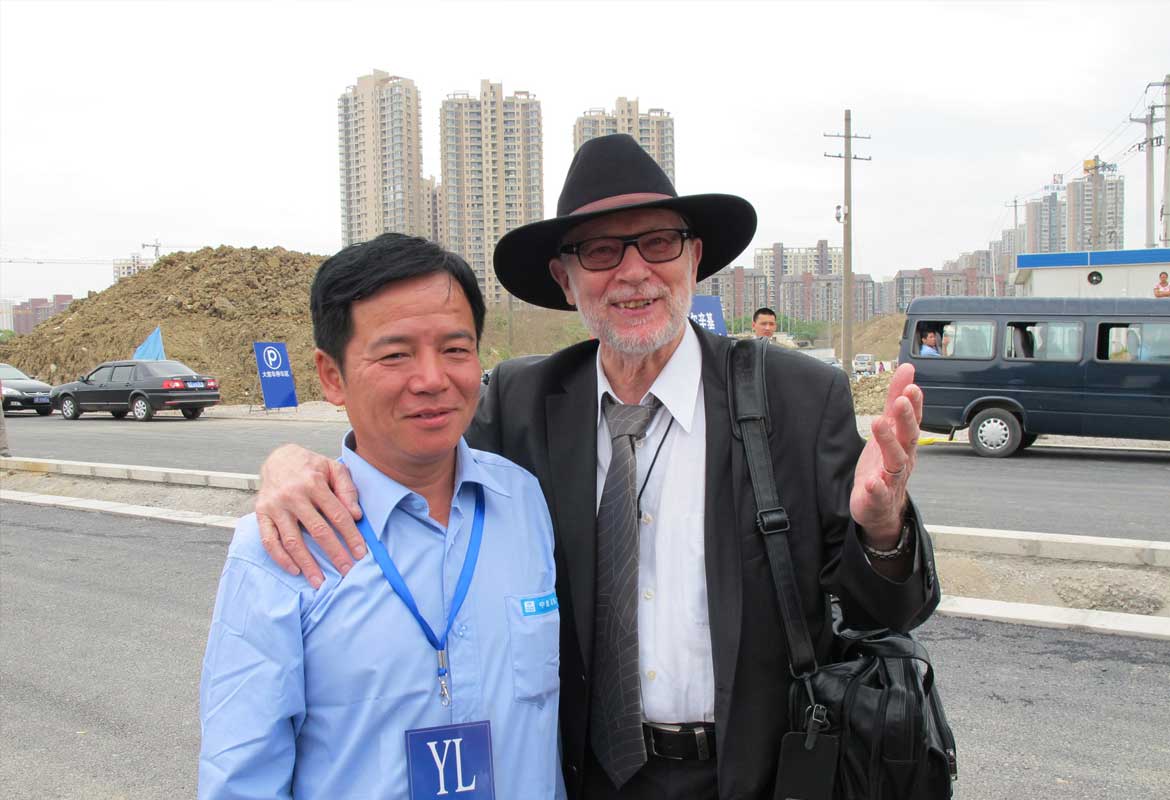 "Topping out" celebration and concert held at Wuxi Grand Opera construction site
On May 9th 2011 the partners of PES Architects Ltd, the Consul General of Finland Matti Heimonen and other representatives from the Finnish embassy attended the "Topping Out" celebration concert held at the construction site of the Wuxi Grand Opera.

At the event the theatre´s main designer Pekka Salminen together with Tuomas Silvennoinen and Jarkko Salminen met Zhu Kejiang, Deputy Secretary of Wuxi Municipal CPC Committee and Acting Mayor and Wu Fengfeng, Deputy Mayor Cao Jiazhong and Secretary General of Wuxi government.

The concert performed by the world renowned YL Male voice Choir conducted by Pasi Hyökki was a huge success having been attended by over 800 people. The choir sang 13 songs consisting of both Chinese folk songs and Finnish Tangos. The YL Choirs' tour of East China covered Beijing, Shanghai and Nanjing among others and was patroned by Mrs. Tarja Halonen, the President of the Republic of Finland.

The Wuxi Grand Opera is now at the stage where all concrete structures and the steel super-structures of all eight wings have been completed. On 28th October 2011 Lahti Symphony Orchestra will perform during the opening ceremony week of the Opera House.
Read more