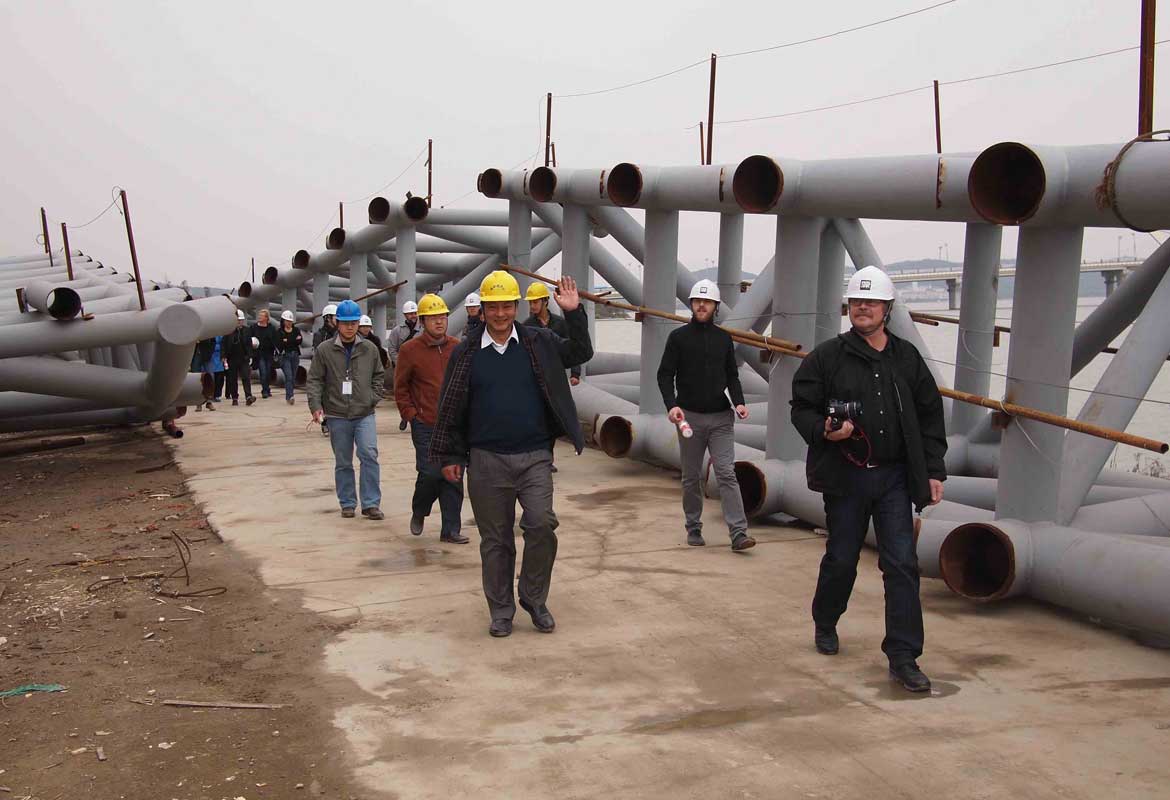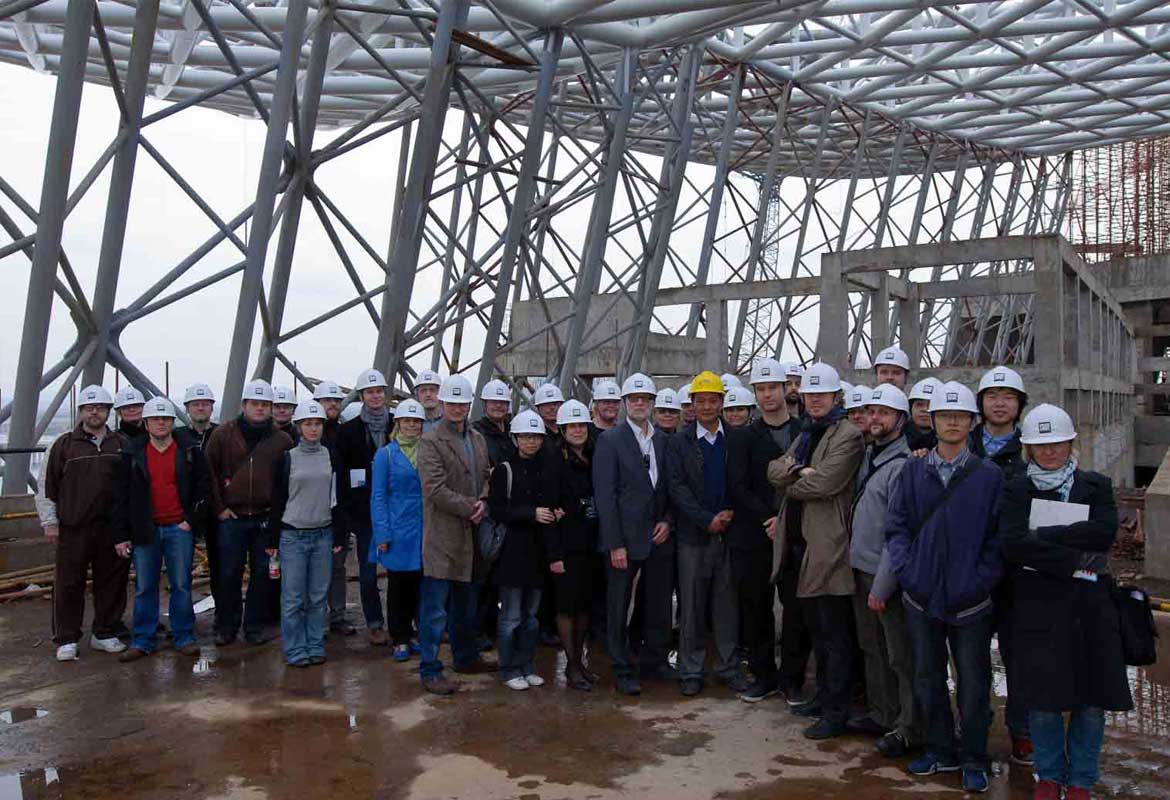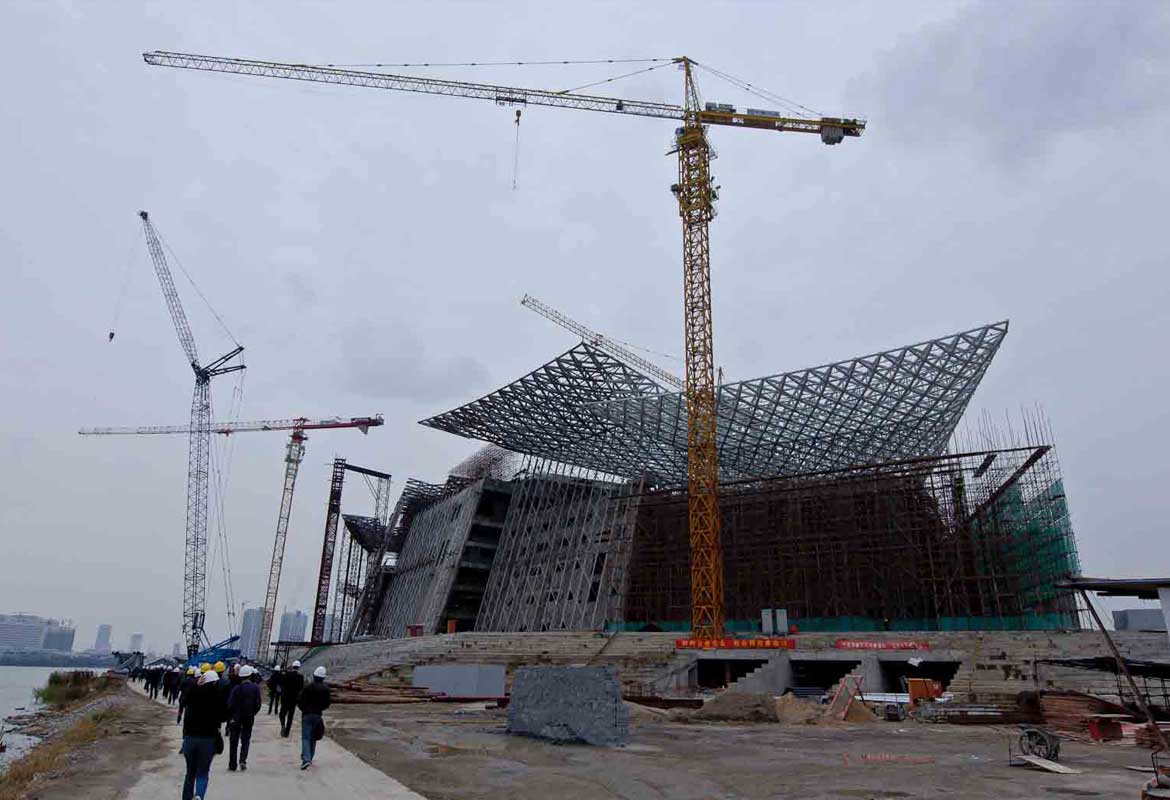 PES ARCHITECTS OFFICE VISIT TO THE WUXI GRAND THEATRE CONSTRUCTION SITE
PES-Architects Helsinki office staff and China studio staff made a joint excursion to the Wuxi Grand Theatre construction site on 15th November 2010. The concrete structure construction work is almost finished and also the distinctive steel structure wings are rising.

Mr. Zhou Jian, Director of the 2nd department of the Office for the Construction of the Important Urban Projects Wuxi and project manager for the Wuxi Grand Theatre, was delighted to welcome the PES team to the construction site.