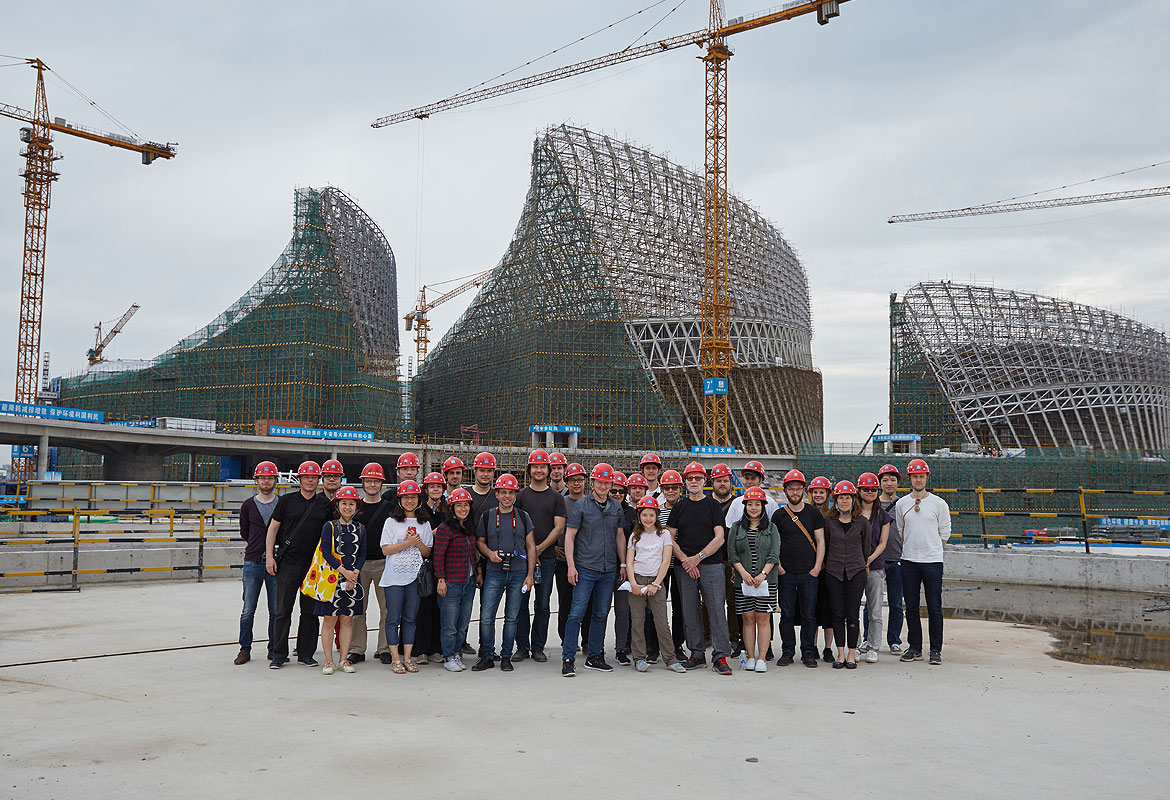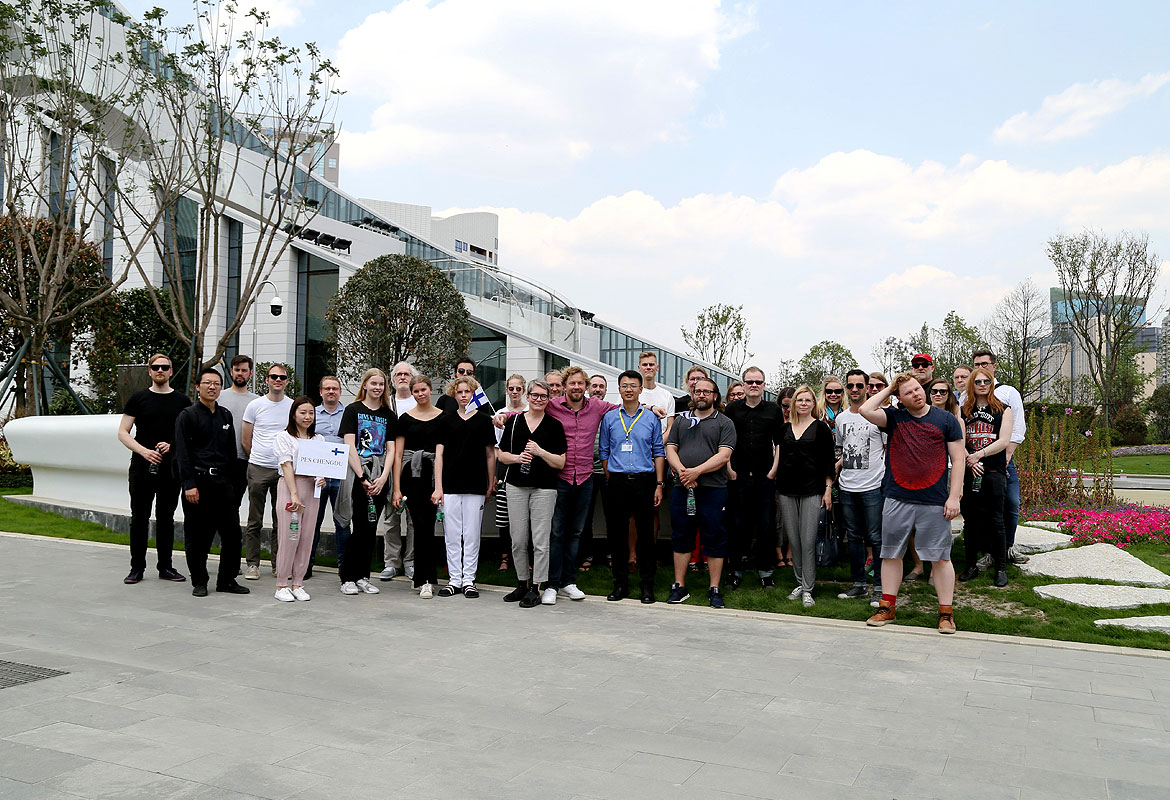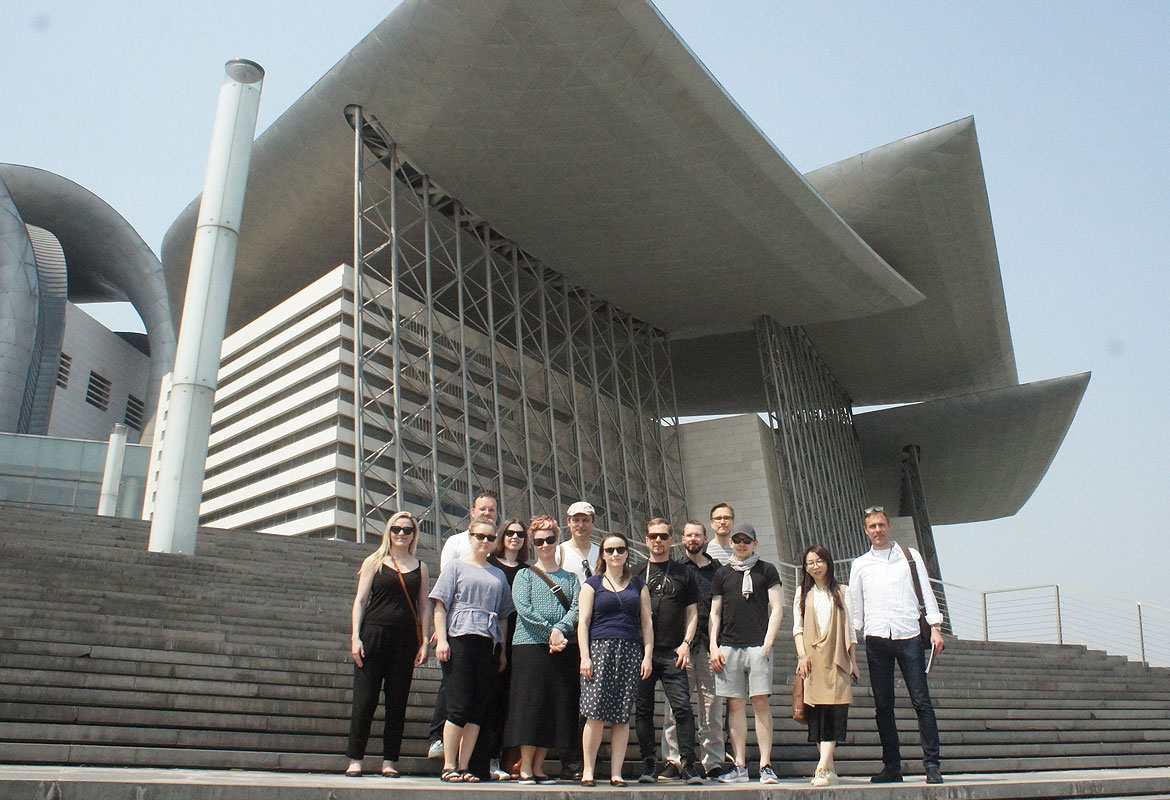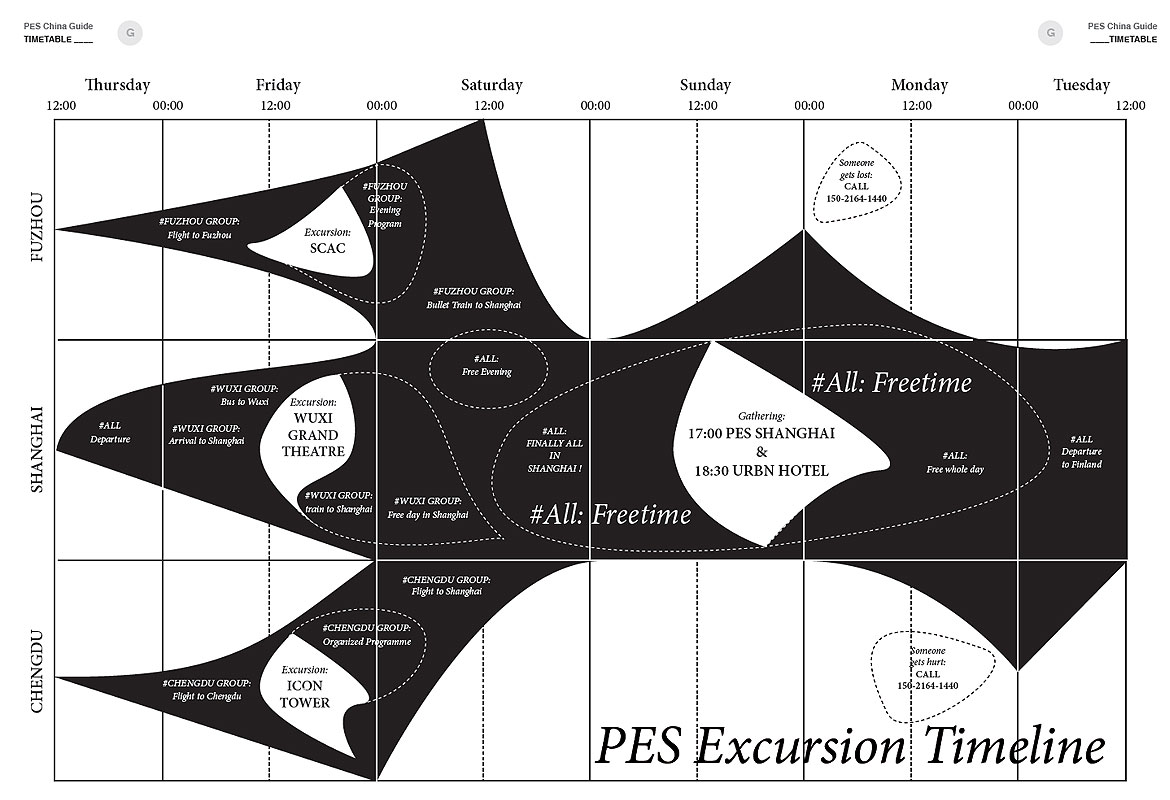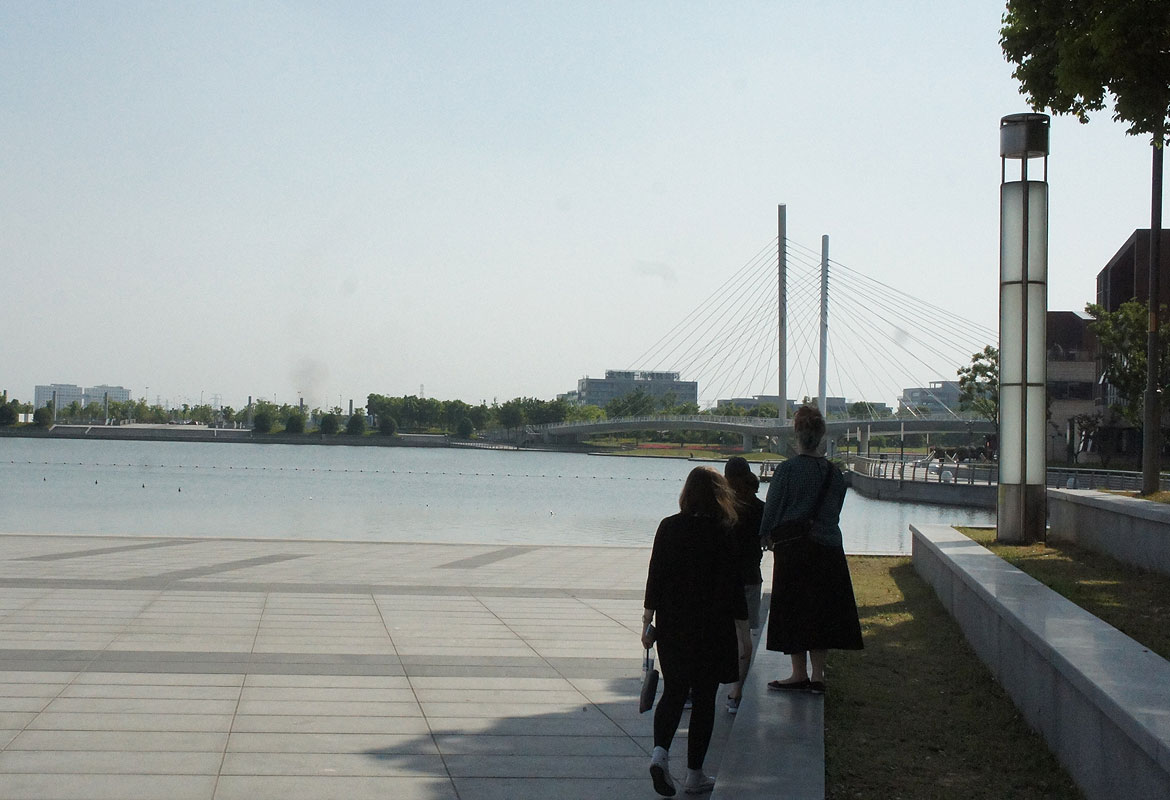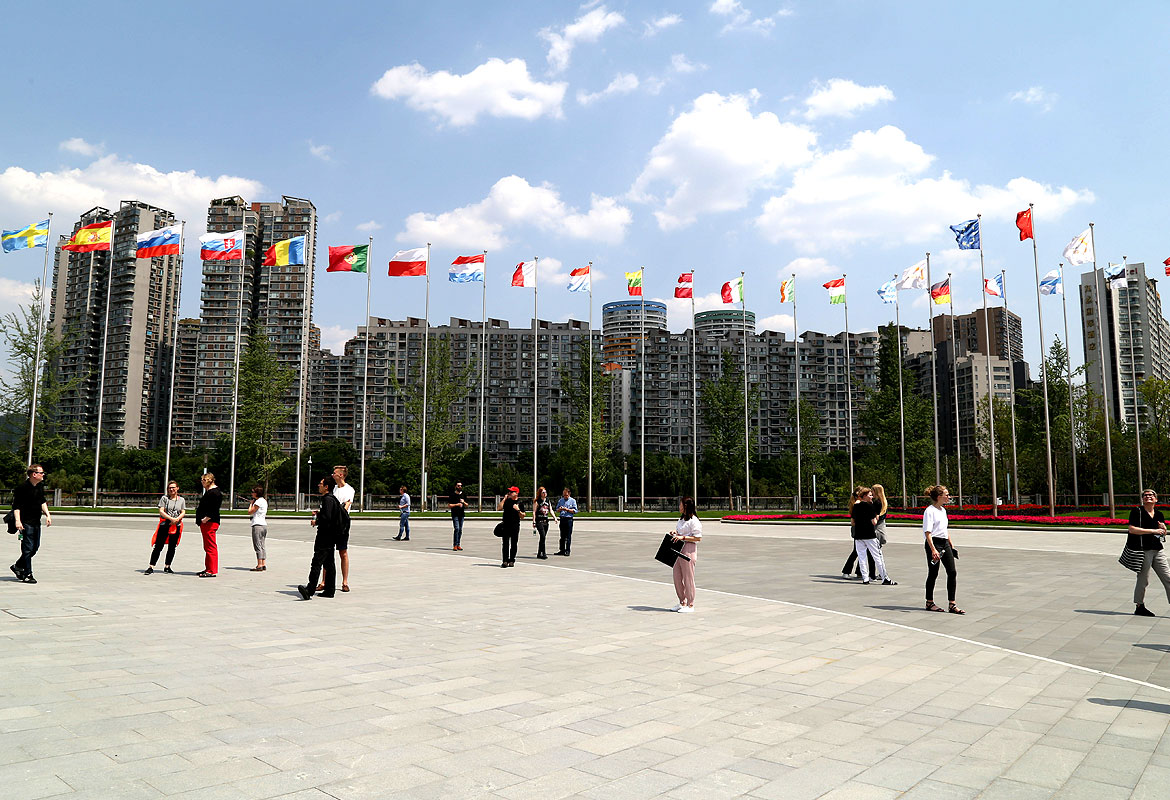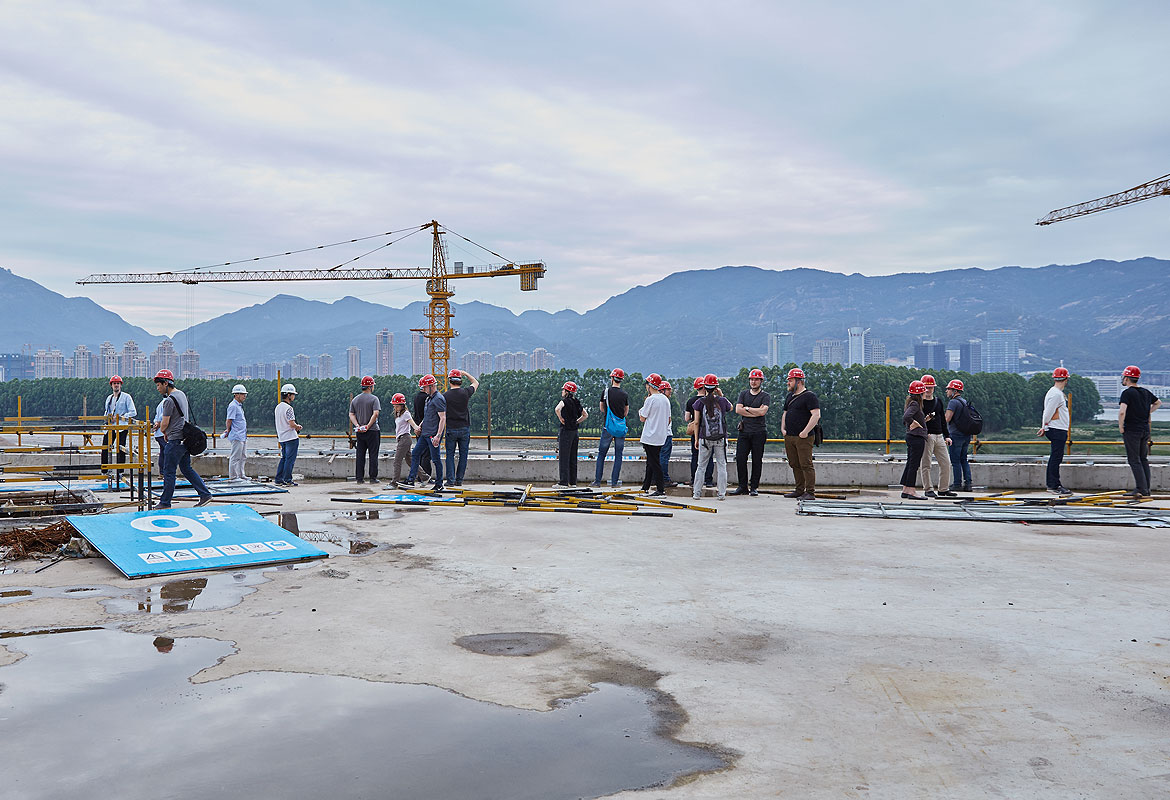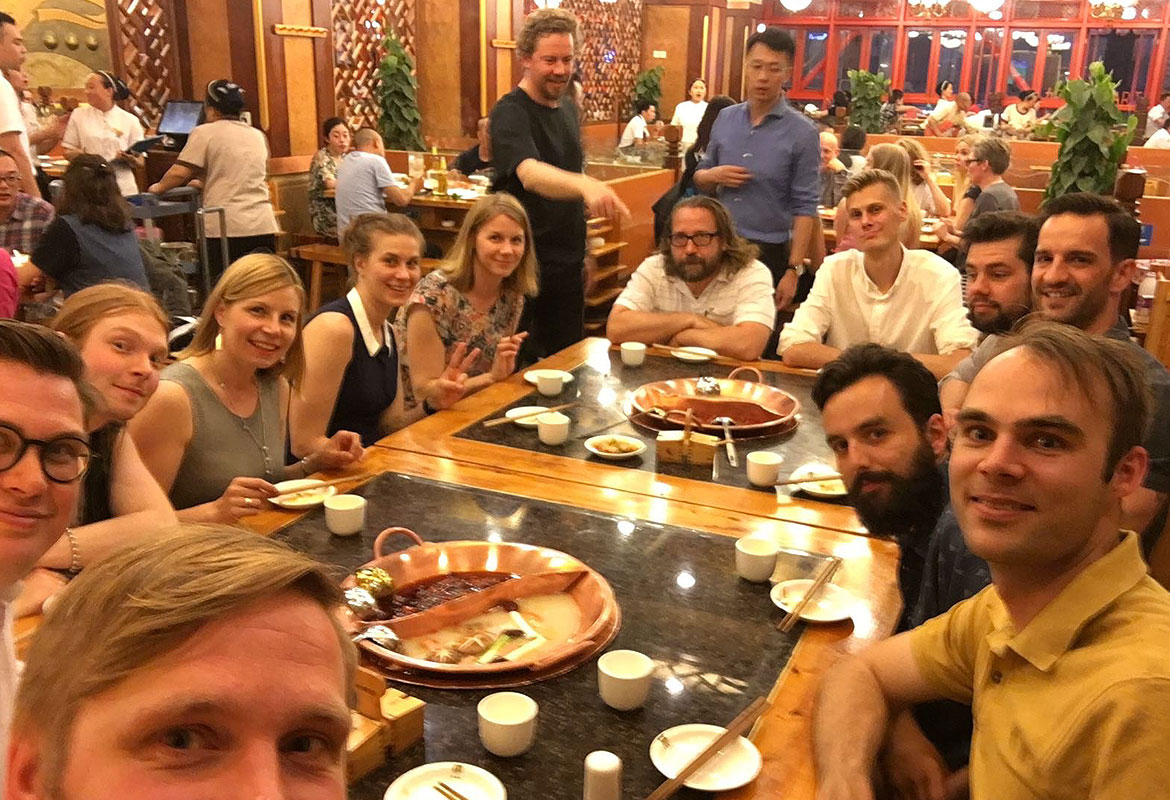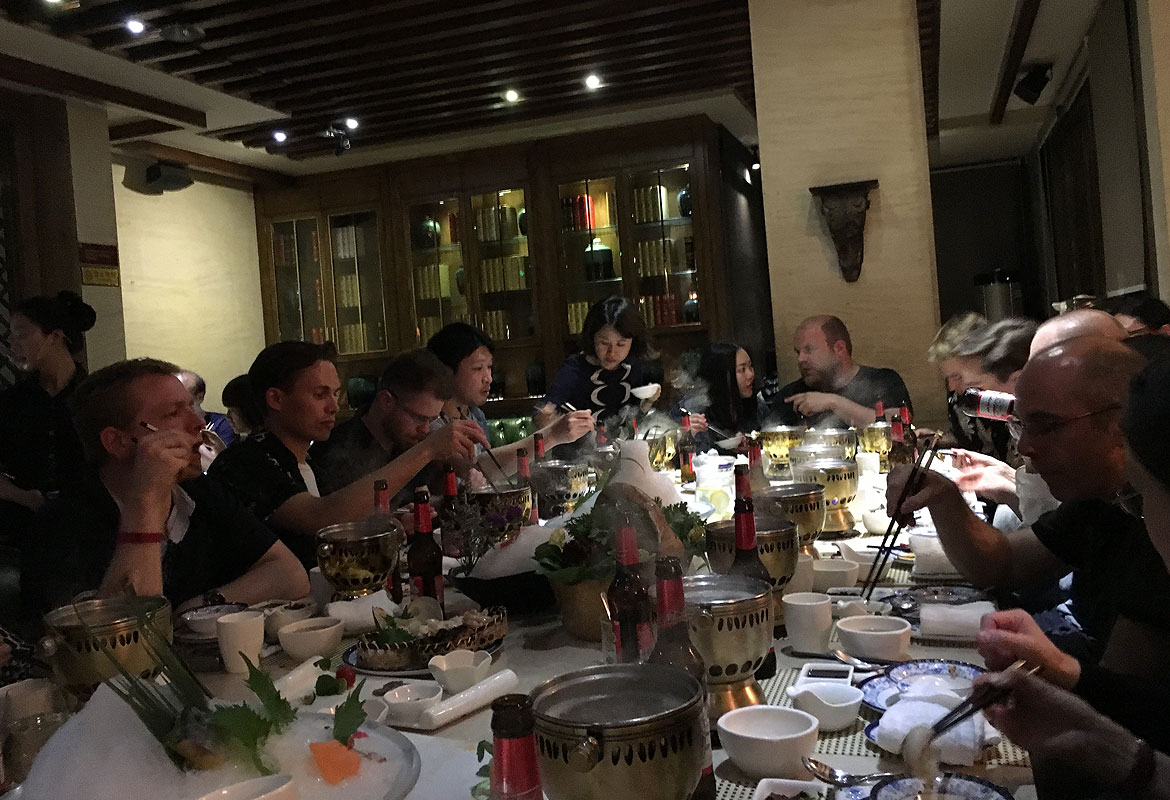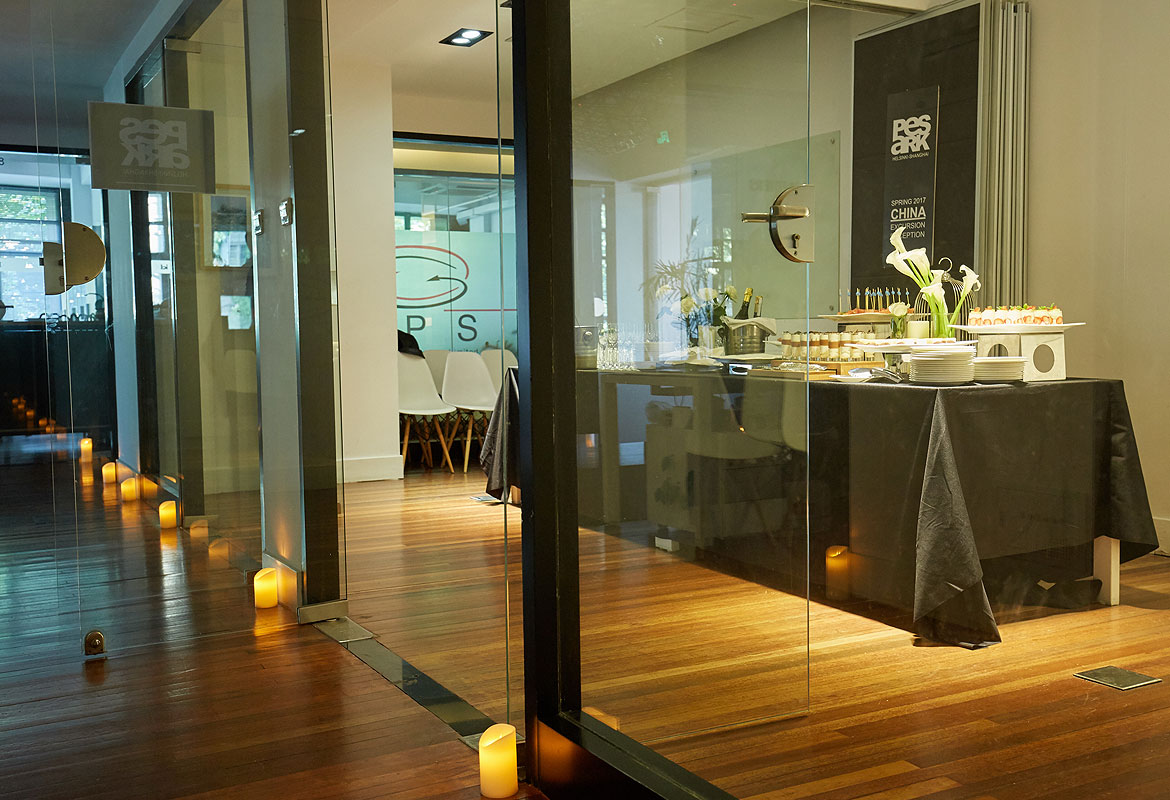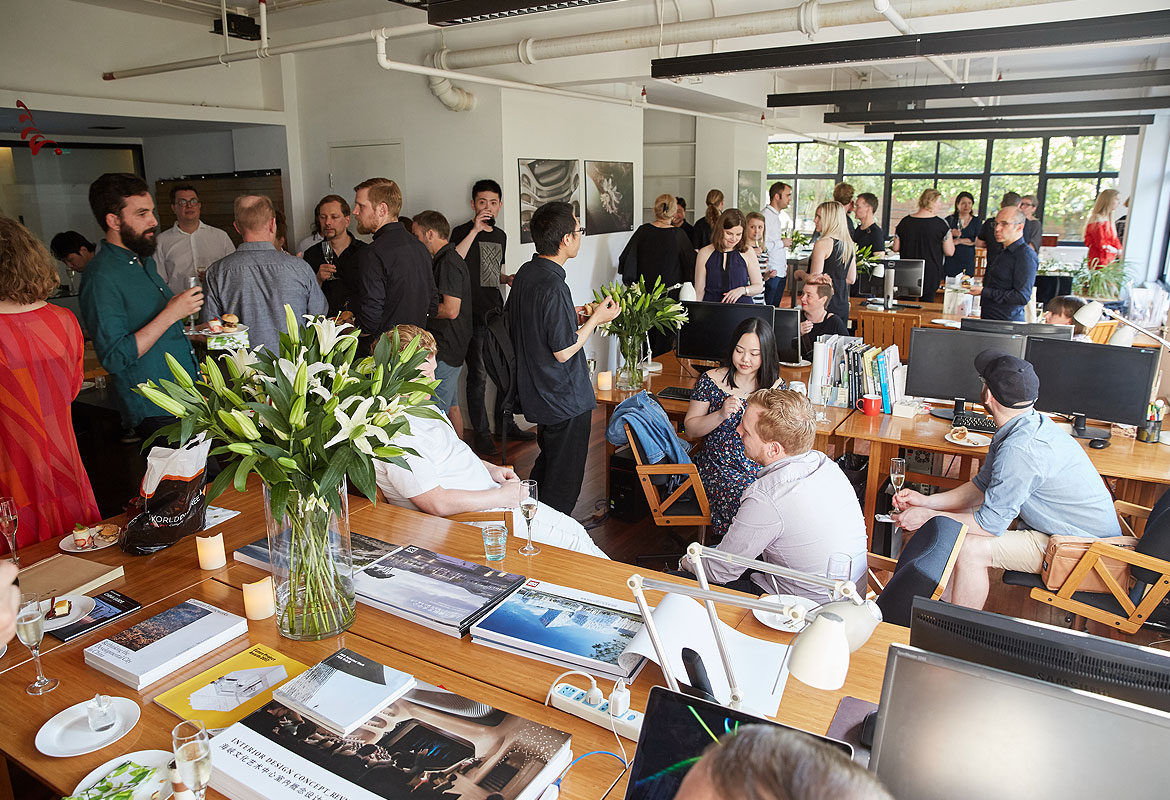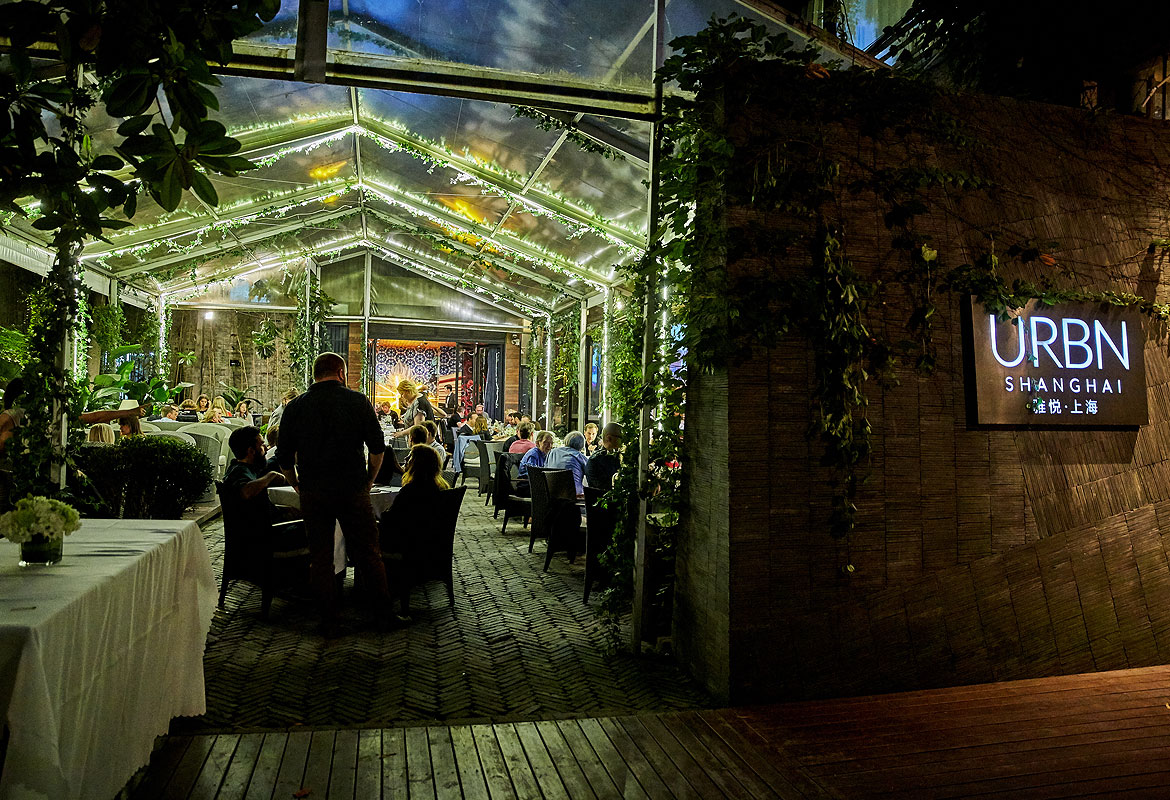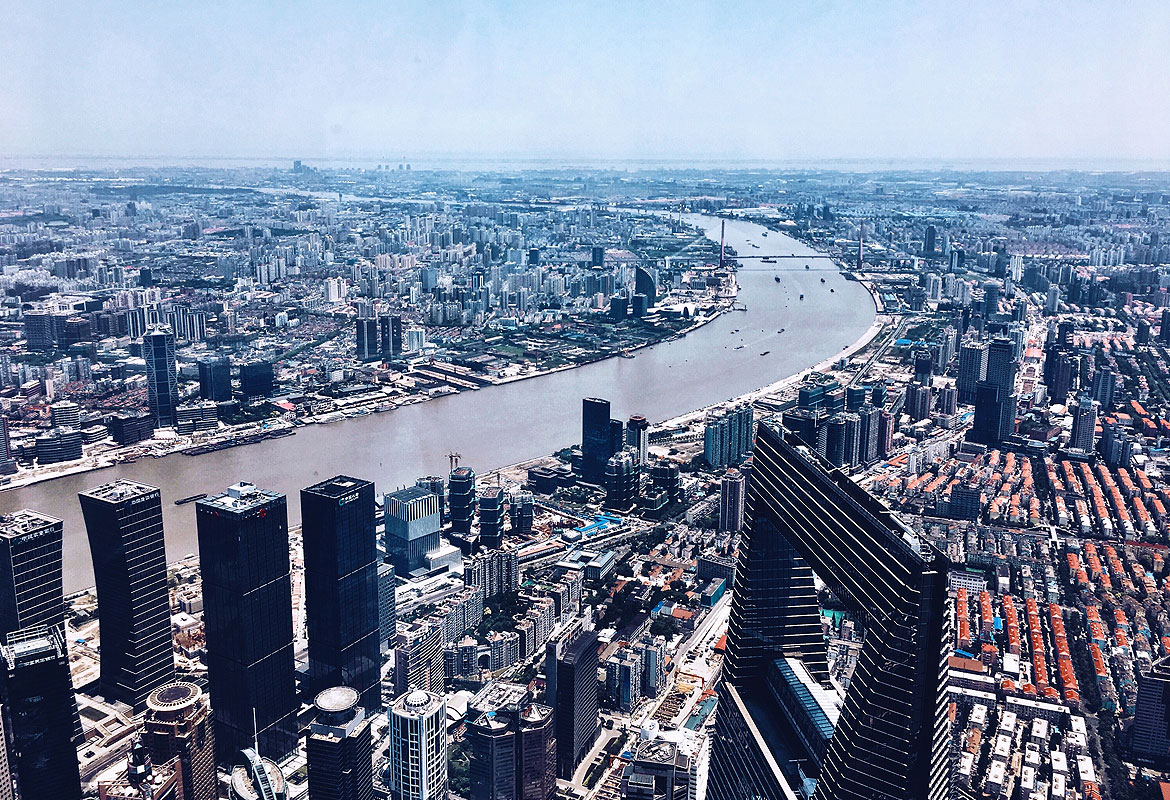 PES-Architects' excursion to China
At the end of May 2017, PES-Architects Finland's entire staff of 70 people travelled to China to see some of our main projects across the country and visit our Shanghai office. The total travel group of some 80 people was divided into three teams each with their individual route and programme, after which we all met in Shanghai.

One team visited Wuxi Grand Theatre in Wuxi, one of PES-Architects' first and best-known projects in China. Completed in 2012, the theatre (area 77,252 m²) and surrounding lakeside park area now form a popular cultural venue and meeting place.

Another team flew to Chengdu, where the Icon Yundan Tower has just opened as a Business and Innovation Center for China-Europe Cooperation. With a floor area of 210,000 m² and a height of 192 m2, it is the highest building ever designed by a Finnish architect and the largest designed by PES-Architects in China to date.

The third group visited the Strait Culture and Art Centre construction site in Fuzhou. The shape of the five gigantic "jasmine petals" that house the various cultural and commercial venues are already clearly outlined. The building complex, with a floor area of some 140,000 m², is set for completion in 2018.

These projects demonstrate the current building trend in China, with emphasis placed on cultural buildings that form iconic landmarks and provide a variety of services to the residents of the fast-growing megacities. As hybrid, or mixed-use, buildings, they can accommodate commercial and office premises, even residences, in addition to cultural venues.

The excursion provided our staff with a chance to see the projects they had been working on from afar first hand. It also allowed them to appreciate the massive scale of Chinese building projects.

In addition to the project-related programme, the excursion was also an opportunity for PES-Architects' different teams from two offices in Helsinki and one in Shanghai to get together and enjoy the architectural and other sights of the Chinese cities.

To round off the excursion, the whole team convened for a get-together at PES-Shanghai's office in the French Concession, followed by dinner at the ecological URBN Hotel, built in a converted factory warehouse.

The logistics and arrangements of an excursion of this scale was daunting, but thanks to the efforts of our Shanghai staff, everything proceeded without a hitch and the trip was unanimously announced a great success.